Allstate New Jersey Lends a Hand in the Fight Against Cancer
'Quotes for a Cure' Program to Benefit The Cancer Institute of New Jersey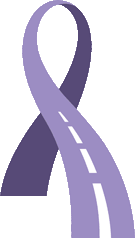 New Brunswick, N.J. – After raising nearly $50,000 over the past two years to support research, treatment, prevention, and education programs at The Cancer Institute of New Jersey (CINJ), Allstate New Jersey Insurance Company has kicked off its 2011 "Quotes for a Cure" program. This year, Allstate New Jersey hopes to raise more than $40,000 for CINJ through the program. CINJ is New Jersey's only Comprehensive Cancer Center as designated by the National Cancer Institute and is a Center of Excellence of UMDNJ-Robert Wood Johnson Medical School.

Now through November 1, Allstate New Jersey will donate $10 to the CINJ Foundation for every life or auto insurance quote requested (up to $20 per person) through any of Allstate's 240 New Jersey agents (www.allstateagencies.com).

The success of last year's campaign in particular is credited to the dedication of the individual agents and agencies, who utilized various marketing methods including social media platforms to educate patrons, family, friends, and those in their community about the program.

"Thanks to Allstate New Jersey's efforts CINJ's physician scientists have the opportunity to further explore the many facets of this disease, which unfortunately touches so many," said CINJ Foundation Director of Major Gifts Leanne Kochy. "We are extremely pleased to have them once again serve as a community partner in our mission to advance cancer research and increase cancer awareness."

"Allstate New Jersey takes pride in helping people protect their financial assets, and we are equally pleased that through this unique campaign we can also contribute to the fight against cancer," said Allstate New Jersey President William P. Ballinger. "I am proud of Allstate New Jersey's continued efforts in growing this worthwhile program and of our overall commitment to our customers and the communities where we live and do business."
More about the program can be found at www.cinjfoundation.org.
About The Cancer Institute of New Jersey
The Cancer Institute of New Jersey (www.cinj.org) is the state's first and only National Cancer Institute-designated Comprehensive Cancer Center dedicated to improving the detection, treatment and care of patients with cancer, and serving as an education resource for cancer prevention. CINJ's physician-scientists engage in translational research, transforming their laboratory discoveries into clinical practice, quite literally bringing research to life. To make a tax-deductible gift to support CINJ, call 732-235-8614 or visit www.cinjfoundation.org. CINJ is a Center of Excellence of UMDNJ-Robert Wood Johnson Medical School. Follow us on Facebook at www.facebook.com/TheCINJ.
The CINJ Network is comprised of hospitals throughout the state and provides the highest quality cancer care and rapid dissemination of important discoveries into the community. Flagship Hospital: Robert Wood Johnson University Hospital. System Partner: Meridian Health (Jersey Shore University Medical Center, Ocean Medical Center, Riverview Medical Center, Southern Ocean Medical Center, and Bayshore Community Hospital). Major Clinical Research Affiliate Hospitals: Carol G. Simon Cancer Center at Morristown Medical Center, Carol G. Simon Cancer Center at Overlook Medical Center, and Cooper University Hospital. Affiliate Hospitals: CentraState Healthcare System, JFK Medical Center, Mountainside Hospital, Robert Wood Johnson University Hospital Hamilton (CINJ Hamilton), Somerset Medical Center, The University Hospital/UMDNJ-New Jersey Medical School*, and University Medical Center at Princeton. *Academic Affiliate
About Allstate New Jersey Insurance Company
Known through the "You're In Good Hands With Allstate®" slogan, Allstate New Jersey Insurance Company and its affiliates help individuals in more than a half million New Jersey households protect what they have today and better prepare for tomorrow through approximately 270 agents and financial representatives. Customers can access Allstate New Jersey products and services through Allstate agencies, or at allstate.com and 1-800 Allstate®. The Allstate Financial Group provides life insurance, supplemental accident and health insurance, annuity, banking and retirement products designed for individual, institutional and worksite customers that are distributed through Allstate agencies, independent agencies, financial institutions and broker-dealers.
Securities offered by Personal Financial Representatives through Allstate Financial Services, LLC (LSA Securities in LA and PA). Registered Broker-Dealer. Member FINRA and SIPC, Main Office: 2920 South 84th Street, Lincoln, NE 68506, 877-525-5727.