Indian Music Concert Celebrates Legendary Composer and Supports Cancer Research
Portion of Proceeds will Benefit The Cancer Institute of New Jersey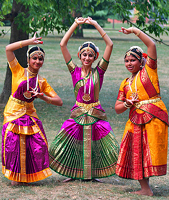 New Brunswick, N.J.– Barbecues, trips to the beach, and swims in the pool are the traditional markers of Memorial Day weekend.  This year, there is also an opportunity to celebrate the unofficial start of the summer concert season and help raise funds for cancer research at the same time.  Organizers of a Bollywood/South Indian music concert on Saturday May 29th in North Brunswick will be donating a portion of the proceeds to the Cancer Institute of New Jersey (CINJ) Foundation. CINJ is a Center of Excellence of UMNDJ-Robert Wood Johnson Medical School.
The event, presented by QueZara Productions, is entitled "BURMANIA" and will celebrate the masterful works of legendary composer Rahul Dev Burman. Hosted by a personality from South Asian radio station Dhoom FM, the concert will run from 6 to 9:00 p.m. in the auditorium at North Brunswick High School, (1648 U.S. Route 130, North Brunswick, New Jersey, 08902). Top musicians and vocalists from the Bollywood/South Indian music industry will perform compositions written by Burman from 1961 through 1993. The event also will mark the exclusive premiere of a clip from the film Muhje Chalte Jaana Hai, which chronicles his life and career.
Tickets for the concert range from $15 to $50 per person and can be purchased online at www.sulekha.com.  For additional information, visit www.quezara.com.
Earlier that day from 4 to 5:30 p.m.at North Brunswick High School, CINJ will be part of a special networking and panel discussion event, specifically geared to healthcare professionals.   The discussion will focus on trends in cancer research, breast cancer screenings, myths about the disease and breast cancer from a practitioner and researcher's perspective. Leading the panel will be Shridar Ganesan, MD, PhD, a CINJ medical oncologist who specializes in breast cancer, and an assistant professor of medicine and pharmacology at UMDNJ-Robert Wood Johnson Medical School.
Admission to the lecture event is free, but space is limited. To reserve a spot, call Snowy at 732-632-8082 or email samragnee343@yahoo.com.
About The Cancer Institute of New Jersey
The Cancer Institute of New Jersey (www.cinj.org) is the state's first and only National Cancer Institute-designated Comprehensive Cancer Center dedicated to improving the detection, treatment and care of patients with cancer, and serving as an education resource for cancer prevention. CINJ's physician-scientists engage in translational research, transforming their laboratory discoveries into clinical practice, quite literally bringing research to life.  To make a tax-deductible gift to support CINJ, call 732-235-8614 or visit www.cinjfoundation.org. CINJ is a Center of Excellence of UMDNJ-Robert Wood Johnson Medical School. 
The CINJ Network is comprised of hospitals throughout the state and provides a mechanism to rapidly disseminate important discoveries into the community. Flagship Hospital: Robert Wood Johnson University Hospital. Major Clinical Research Affiliate Hospitals: Carol G. Simon Cancer Center at Morristown Memorial Hospital, Carol G. Simon Cancer Center at Overlook Hospital, Cooper University Hospital and Jersey Shore University Medical Center. Affiliate Hospitals: Bayshore Community Hospital, CentraState Healthcare System, JFK Medical Center, Mountainside Hospital, Raritan Bay Medical Center, Robert Wood Johnson University Hospital at Hamilton (CINJ at Hamilton), Saint Peter's University Hospital, Somerset Medical Center, Southern Ocean County Hospital, The University Hospital/UMDNJ-New Jersey Medical School*, and University Medical Center at Princeton. *Academic Affiliate