Be Prepared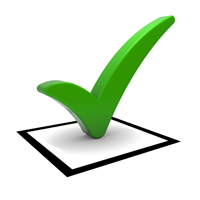 Hurricanes, blizzards and other severe weather may be rare to our Northeast Corridor, but as 'Superstorm Sandy' reminded us in 2012, it is good to be prepared. Oncology Pharmacy Director Michael Kane, RPh, BCOP, and oncology nurse Jacquelyn Lauria, APN, at Rutgers Cancer Institute of New Jersey were on the front lines of managing patient care and medications during and after Sandy. They tell us if you're under a doctor's care for cancer or other chronic illness, you may want to make a plan and assemble an emergency preparedness kit.
Q:  How can one get started in making a plan that best meets their needs?
A: Agencies and emergency preparedness organizations such as the Centers for Disease Control and Prevention, American Red Cross and New Jersey Office of Emergency Management have terrific resources available that can help you map out a preparedness plan. 
Q:  What might a typical preparedness kit contain?
A: Almost every preparedness kit should contain items such as water, food, flashlights, batteries, extra cash and family contact information, but don't forget about any healthcare needs. Along with a first-aid kit, pay special attention to personal medications and copies of health-related documents. 
Q:  What special precautions should be taken if one is being treated for a chronic condition?
A: When possible and with sufficient lead time, a seven-day supply of essential medications would be an ideal minimum.  Many medications cannot be suddenly stopped without serious side-effects.  Additionally, many of the medications prescribed to treat cancer, for instance, are intended to be taken on a specific schedule.  Often various supportive medications are prescribed to help manage treatment side effects and going just a few days without could be uncomfortable and unsafe.
Q: Aside from medications, what else might be important?
A: If you need to access the healthcare system during an emergency, having the correct, up to date information is helpful.  At the conclusion of each contact point in your care (primary doctor, emergency room visit, or outpatient center) you should receive a visit summary which should include your plan of care and current medication list.  Bringing this list and your current medications with you can assist the next medical contact in understanding the most recent events in your care.   If you do need to contact your physician during a state of emergency and cannot reach them through normal phone/e-mail methods, calling the hospital to which they admit patients may be helpful to locate them. 
Just as important, be certain to update your personal information frequently to include changes in your medical condition, past surgeries and hospitalizations, current medications -- noting allergies or adverse side-effects -- and recent laboratory results.  It is also helpful to have names and contact information of doctors and pharmacies, as well as insurance information including front and back copies of your cards.
Q:  What is the best way to keep all of this info together?
A: There are many creative ways to store this information including waterproof zipper bags and laminating for physical material and flash drives for back-up copies stored in computer files.

For additional information, visit:
Centers for Disease Control and Prevention:  "Emergency Preparedness and You" www.bt.cdc.gov/preparedness
American Red Cross:  "Be Red Cross Ready: Get a kit. Make a plan. Be informed."  www.redcross.org/prepare/location/home-family
New Jersey Office of Emergency Management: "A Family Preparedness Guide" www.state.nj.us/njoem/