The Importance of Cancer Clinical Trials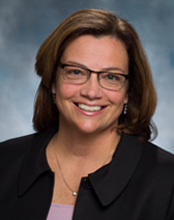 By Susan Goodin, PharmD, FCCP, BCOP
At The Cancer Institute of New Jersey clinical research is key to better understanding cancer -- a collection of diseases that takes the lives of nearly 17,000 Garden State residents each year.  With more than 150 active clinical trials, The Cancer Institute of New Jersey is leading the way toward uncovering new methods of treatment and providing comprehensive cancer care to patients throughout the state. 
But translating this information from 'bench to bedside' is impossible without the everyday heroes who volunteer to help our physician-scientists fulfill this mission. Those who step up to participate may not fully understand what a clinical trial is.   Simply put, clinical trials are research studies involving people that help investigators find better ways to treat, prevent, diagnose, or manage the symptoms of cancer.
With any clinical trial, there are both potential benefits and potential risks.  Some individuals may choose to take part in a clinical trial because either there is no standard, widely-accepted treatment for their type of cancer or the standard therapy is not working.  Being on a clinical trial provides some the advantage of access to effective therapies that perhaps are years away from being available to the general public.  And as with any treatment option, whether it is through a clinical trial or not, there are always risks.  Before deciding to participate in a clinical trial, one should have a comprehensive discussion with their healthcare team about potential risks and whether they may outweigh the benefits of the trial. 
Along with benefits and risks, other questions one might ask are why the trial is being done, what tests are involved, and how being on the trial could affect one's daily life.  All of these are important considerations when deciding whether a clinical trial is the right treatment option.
Many of the treatments we have for cancer and other diseases are the result of a clinical trial.  Without volunteers to help scientists rigorously examine both the safety and effectiveness of new drugs, we would not have the life-saving medicines we have today.
For more information on cancer clinical trials offered at The Cancer Institute of New Jersey, visit www.cinj.org/clinicaltrials. 
Susan Goodin, PharmD, FCCP, BCOP, is the deputy director at The Cancer Institute of New Jersey and associate director of clinical trials and therapeutics, as well as a professor of medicine at UMDNJ-Robert Wood Johnson Medical School.