Practical Applications of Molecular Profiling Using Next Generation Technology in the Clinic: From Germline to Tumor

September 29, 2014
6:00pm - 8:30pm
Registration begins at 5:15pm
Sheraton Eatontown Hotel
6 Industrial Way E
Eatontown, NJ 07724
CME Certified Activity
Registration is free, but space is limited.
View the complete symposium brochure
For more information or to register contact Jennifer Schwager at 732-235-7472.
 
Program Overview
This symposium is designed to educate health care providers on the revolutionary ways that next-generation genetic sequencing is advancing patient care in cancer genetics. Over the past year the field of oncology has rapidly evolved to include both multi-gene, germline genetic testing as well as genetic profiling of tumor cells, allowing practitioners to tailor treatment, management, and screening to the individual patient. Moreover, the adoption and implementation of these novel genetic services will require a multilevel effort that includes education of providers and administrators to avoid potential pitfalls, such as inappropriate testing and/or increased patient anxiety. The ability of health care providers to gather an accurate family history is now more important than ever to identifying patients as candidates for the ever expanding array of cancer genetic tests. Through both lectures and case presentations we will illustrate both the value and application of next generation genetic sequencing technologies, allowing attendees to advance their own clinical care.
Program Objectives
At the completion of this symposium, attendees should be better able to:
Integrate the use of next generation sequencing for both therapeutic purposes and for the identification of hereditary cancers.
Develop a framework to address the potential pitfalls of new genetic testing technologies.
Implement the standard practice of documenting a complete cancer family history.
Target Audience
Health care providers including medical oncology, surgical oncology, radiation oncology, gynecologic oncology, gastrointestinal oncology, ob-gyn, genetic counselors, primary care physicians and nurses/nurse practitioners who are involved and/or interested in cancer genetics.
Program Agenda
5:15 - 6:00pm     Registration/Dinner Service      
6:00 - 6:10pm     Introduction and Overview
                              Deborah Toppmeyer, MD
6:10 - 7:00pm     Keynote Presentation: Multigene Testing in Oncology
                              Mark Robson, MD     
7:00 - 7:45pm     Tumor Profiling Case Presentation                             
                              Shridar Ganesan, MD, PhD
                              Kim Hirshfield, MD, PhD
                              Hetal Vig, MS, CGC
7:45 - 8:15pm     Germline Testing Case Presentation
                              Angela Fay, MS, CGC
                              Jayne Murphy, MS, CGC
                              Sandra Mento, MS, CGC
                              Sarah Nashed, MS, CGC
                              Stephanie Pachter, MS, CGC
8:15 - 8:30pm     Discussion and Questions
 
Program Sponsors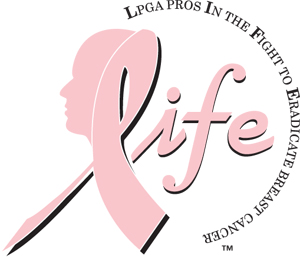 This symposium is provided by Rutgers Cancer Institute of New Jersey and the Center for Continuing and Outreach Education at Rutgers Biomedical and Health Sciences in collaboration with Meridian Health.
Support for this symposium is provided by The Val Skinner Foundation.