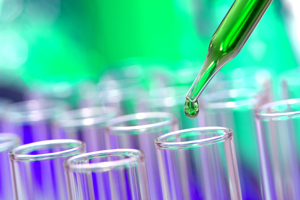 The goal of the Clinical Research Experience for High School Students (CREHST) program is to expose promising high school students from underrepresented minority populations to the excitement of state-of-the-art biomedical research, with a particular focus on clinical research, and to actively promote careers of such individuals in cancer research.
To be eligible the students must:
Be from a racial/ethnic group that is underrepresented in the sciences (African American, Hispanic/Latino, Native American, Alaska Native, or Pacific Islander), AND
 
Be enrolled in a high school in New Brunswick, NJ school district.
The program will use a combination of hands-on clinical research experience and enrichment activities to expose underrepresented minority high school juniors/seniors to the process of clinical cancer research. Specifically, this program aims to:
Increase participant's knowledge of clinical cancer research through working on a simple, feasible and relevant research project under the guidance of a mentor and peer mentor
 
Increase participant's interest in clinical cancer research careers through exposure to the role of various clinical research professionals and involvement in enrichment activities
 
Increase interest in clinical cancer research and clinical trials among high school students in local schools through outreach activities
In addition to the research experience, participants will be involved in enrichment activities designed specifically for high school students, including courses, lectures and workshops.
For additional information, contact: