Celebrating 15 years of 'Century for the Cure'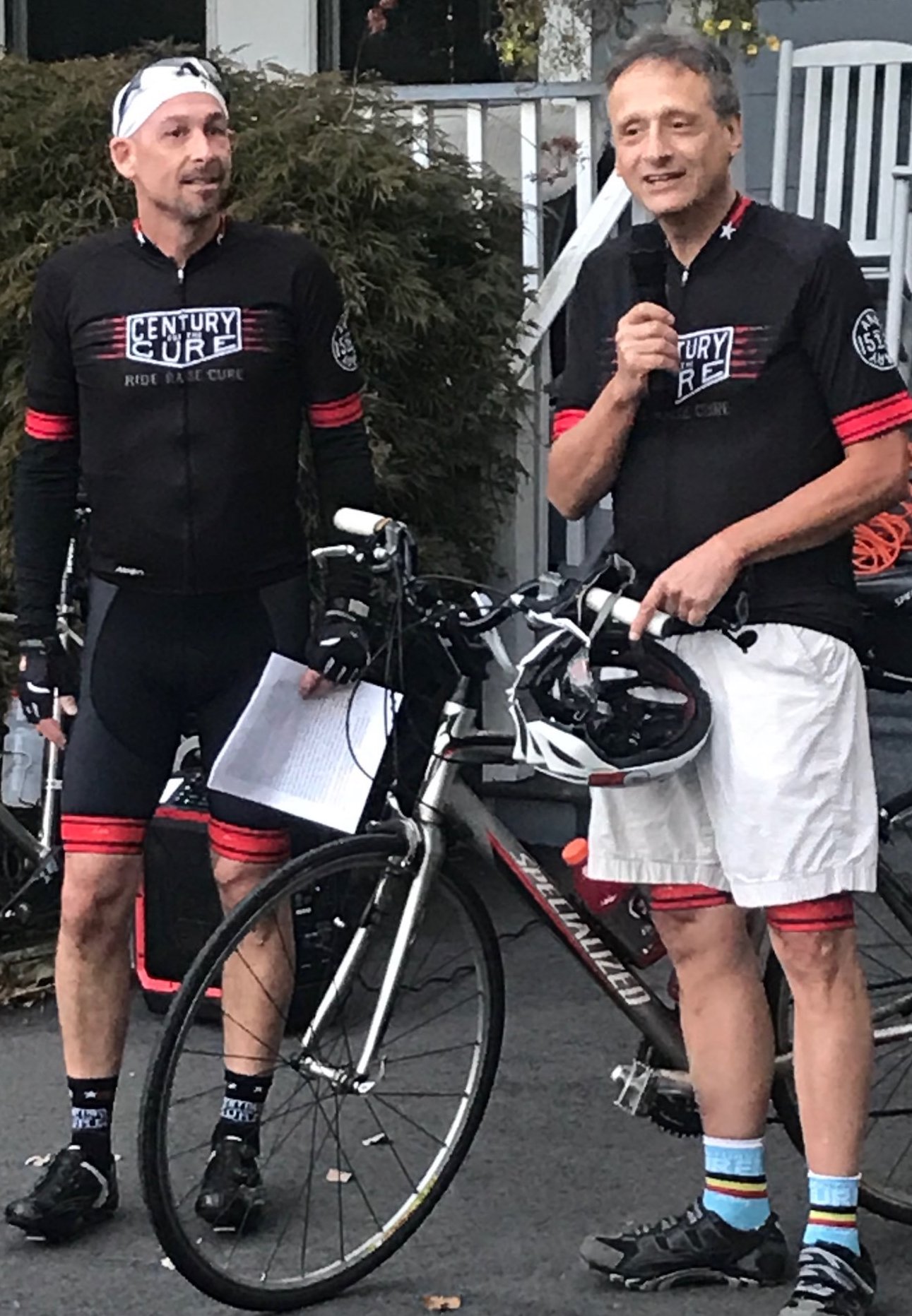 Dr. Strair (right) and Scott Glickman kick off the 2019 Century for the Cure Ride.
In 2005, when Scott Glickman and his wife Aileen D'Atri Glickman founded the annual Century for the Cure bike ride, there were fewer than a dozen participants. When the last cyclist crossed the finished line in 2019, hundreds of riders and dozens of volunteers were accounted for – along with generous donors, having raised more than $2.7 million for Rutgers Cancer Institute of New Jersey in the ride's 15-year history. 
As a survivor of stage 4 non-Hodgkin lymphoma, Scott Glickman turned his enthusiasm for cycling into an annual charity bike ride in support of Rutgers Cancer Institute where he was successfully treated. The monies raised from the annual ride in part supported innovative clinical research by Roger Strair MD, PhD, chief of Blood Disorders at Rutgers Cancer Institute and Glickman's oncologist, who has also participated in the ride each year. 
"More than 100 patients participated in clinical trials supported by Century for the Cure," explains Dr. Strair, who is also a professor of medicine at Rutgers Robert Wood Johnson Medical School. "Treatments that would otherwise not have been possible to test have been studied, along with the creation of an entire initiative on cancer communication with development of new decision-making and educational tools. Likewise, a Joseph R. Bertino Research Excellence Award and a Fellowship in Translational Immunology have been funded. Manuscripts describing research, editorials about health care, and grant applications have all acknowledged the outstanding contributions of the organizers, riders, volunteers and sponsors."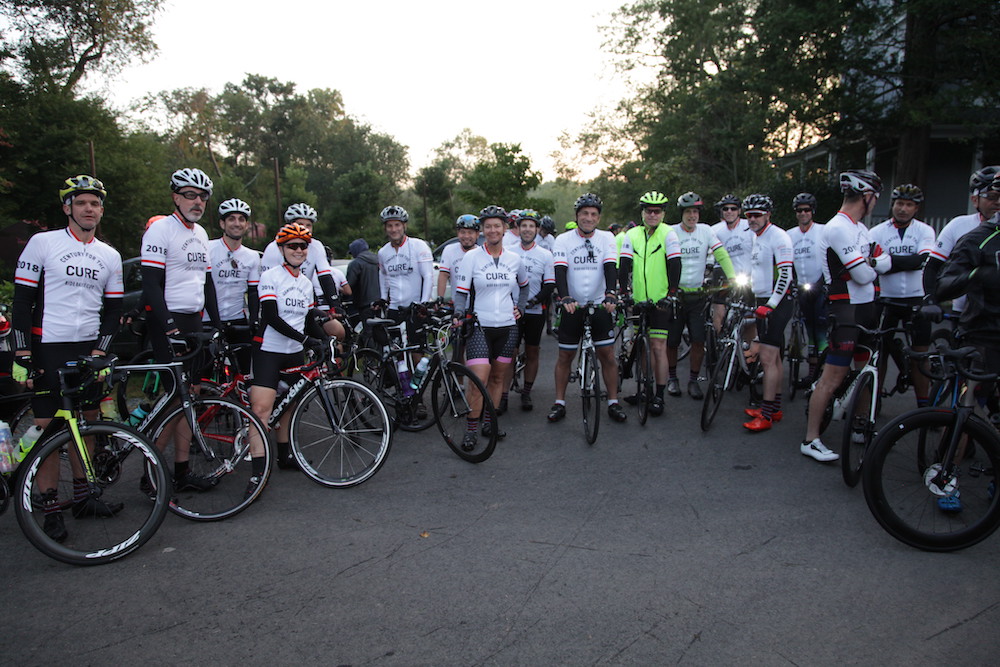 The crowd of cyclists at the 2018 Century for the Cure ride.
Although the 15 year tenure of the ride is completed, the legacy continues. In the coming years, several new projects focused on development of new therapies will be supported. This includes a study testing a novel form of immunotherapy using cells from parents, siblings or children of patients to help fight their cancers and an analysis of the ability of a commonly used pain reliever to modulate leukemia cells in a manner that enhances the effects of a standard therapy. 
"As a spokesperson for the scientists, physicians, researchers, healthcare providers and patients who have witnessed the amazing growth and success of the ride and are still reaping the benefits of Century for Cure, I want to thank Scott, Aileen and all who have ridden, supported, volunteered and participated in this great event undertaken with a spirit of beneficence and generosity that has empowered us all," said Strair.  "It has been a great ride, with a legacy still supporting our mission to develop better cancer therapies."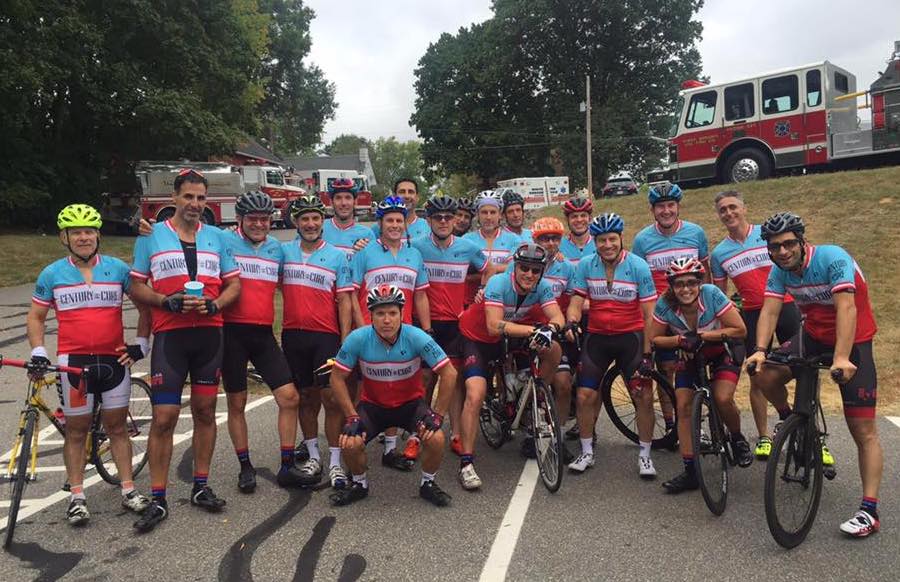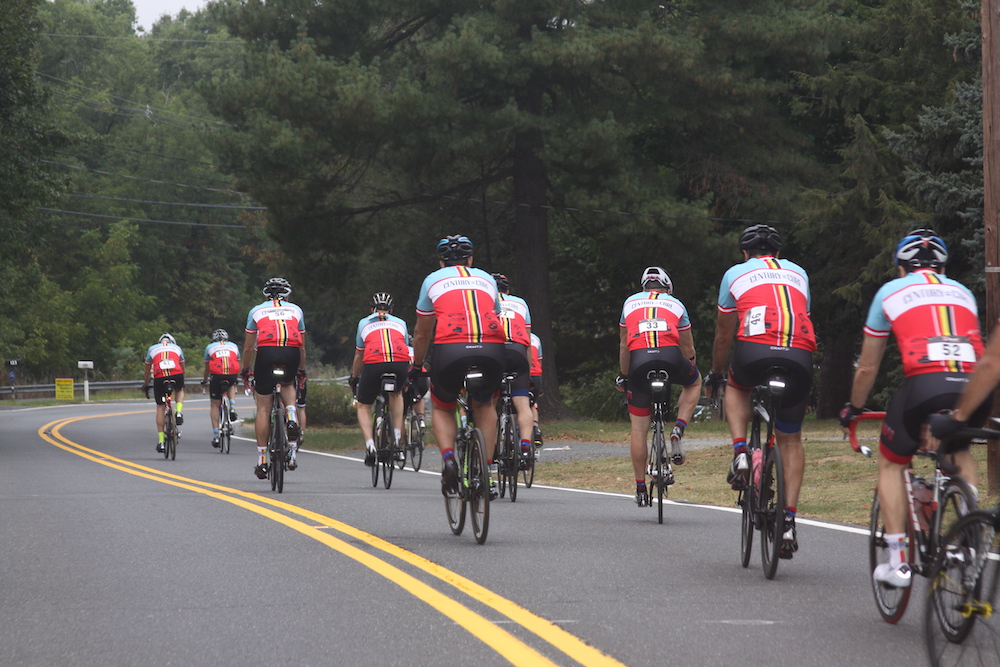 Cyclists participating in the Century for the Cure ride 2016.