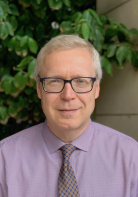 Maxim Yankelevich, MD
Pediatric Hematologist/Oncologist
I am excited to join Rutgers Cancer institute of New Jersey's Pediatric Hematology/Oncology Program following more than 20 years of practicing Pediatric Hematology/Oncology around the globe and managing the most complicated patients with leukemia, brain tumors, sarcomas, and benign hematologic problems. For the last 10 years I worked at Wayne State University School of Medicine/ Children's Hospital of Michigan and before that I was the director of a Brain tumor service at the Institute for Pediatric Oncology in Moscow, Russia. I am also an Associate Professor in the Department of Pediatrics at Rutgers Robert Wood Johnson Medical School.
My expertise is in the areas of neuro-oncology, sarcomas, immunotherapy, blood disorders, and a variety of cancers that impact children, adolescents and young adults. I work closely with our multidisciplinary healthcare team to provide patients with the latest and most advanced treatment options including clinical trials.
In addition to seeing patients, I also conduct clinical research that focuses  on novel immunotherapies in high risk pediatric cancers. For the last five years I have led a National Institutes of Health-sponsored, multi institutional clinical trial of armed T cells in osteosarcoma and neuroblastoma. Along with my interest in immunotherapy, I am also focusing on developmental therapeutics and early phase clinical trials, to evaluate these exciting new treatments in children and young adults including molecular targeted therapies.
I completed my clinical fellowship training at the Russian Cancer Research Center, Moscow, Russia and Baylor College of Medicine/Texas Children's Hospital, Houston, TX. Since my early career years I was clinically involved in bone marrow transplantation, neuro-oncology, and conducting clinical trials.
I am the author or co-author of several publications, reviews and book chapters, and present my research at numerous national and international meetings. I have received the prestigious College Teaching Award for Excellence in Teaching at the Wayne State University School of Medicine, Physician Difference Maker Award at Children's Hospital of Michigan that is based on the patients' responses and reviews, and Hour Detroit Magazine Top Doctors Awards in 2018 and 2019.
Clinical Expertise
Pediatric brain tumors, pediatric cancers, blood disorders, immunotherapy, clinical trials, and bone marrow and stem cell transplantation.