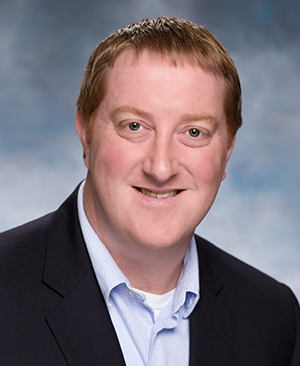 Dr. Michael Gatza received his BS in Biology from Virginia Tech and his PhD in Cell and Molecular Biology at Baylor College of Medicine in Houston, TX. Working with Dr. Susan Marriott, Dr. Gatza's dissertation research investigated the mechanisms regulating cellular transformation by the Human T-cell Leukemia Virus, Type I (HTLV-I) oncoprotein Tax which mediates tumorigenesis and development of adult T-cell leukemia (ATL).
As a post-doctoral fellow, first with Dr. Joseph Nevins at Duke University and later with Dr. Chuck Perou at University of North Carolina at Chapel Hill, Dr. Gatza's research focused on the development and use of genomics-based strategies to stratify human breast cancer on the basis of patterns of oncogenic pathway activity and to elucidate regulators of tumor genesis and oncogenic signaling. By integrating orthogonal forms of genomic and proteomic data from human tumors as well as data from a genome-wide RNAi viability screen performed in a panel of breast cancer cell lines, Dr. Gatza identified genetic alterations that contribute to altered oncogenic signaling in human breast cancer and which represent potential therapeutic targets.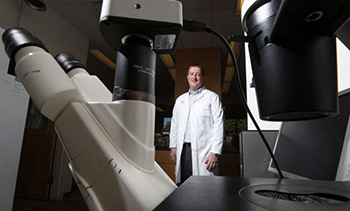 Dr. Gatza has also contributed to The Cancer Genome Atlas (TCGA) and Clinical Proteomic Tumor Analysis Consortium (CPTAC) breast cancer projects. As a member of the TCGA, Dr. Gatza was the co-lead author on the Comprehensive molecular characterization of invasive lobular breast tumor project.
Dr. Gatza is currently an Assistant Professor in the Department of Radiation Oncology at the Robert Wood Johnson Medical School and a Resident Member at the Rutgers Cancer Institute of New Jersey.