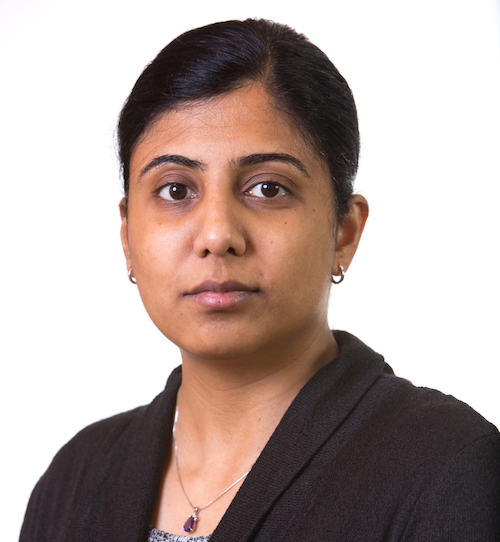 Saman Zeeshan, PhD
Postdoctoral Fellow
Email: saman.zeeshan@cinj.rutgers.edu
As a postdoctoral fellow for Dr. Pine in the Lung Cancer Health Disparity Research Lab at the Cancer Institute of New Jersey, Dr. Zeeshan is involved in writing papers as well as assisting with research and grant-related activities. She is a multidisciplinary researcher with the skill set of both wet lab and computational data analysis. She earned her Doctor of Science from Biocenter, University of Wuerzburg, Germany, where she majored in bioinformatics and genomics research. Her postdoc research involves extensive lung cancer transcriptome profiling associated with racial health disparities. Dr. Zeeshan's independent research inquiries have focused on comprehensively defining the alternative splicing landscapes of African American and European American lung cancers and reveal the functional roles of aberrant mRNA splicing in promoting lung cancer disparities between these two populations. She has been interrogating population-related signatures responsible for, at least in part, the more aggressive nature of lung cancer and poorer prognosis in the African American population. Her work has led her to develop a quantitative, in-depth mechanistic understanding of molecular communication governing the dynamics of the tumorigenesis. Prior to joining Dr. Pine's team, Dr. Zeeshan worked at The Jackson Laboratory where she conducted extensive isoform characterization of clinically aggressive cancers in diversely large datasets. Profiling transcriptome signatures have provided insight into the role of alternatively spliced events as potential drivers of cancer, as well as uncovered novel molecular biomarkers for the diagnosis, treatment, and prognosis of high-grade cancers.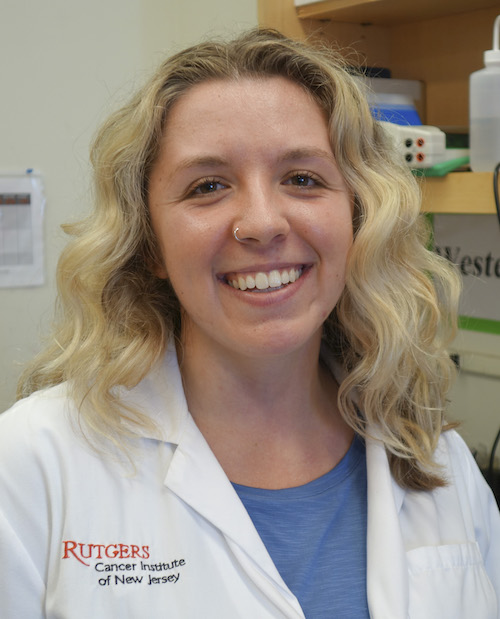 Gina M. Castellano
PhD Candidate/Graduate Research Fellow
Email:
gmc184@gsbs.rutgers.edu
Gina is a PhD candidate in the Cellular and Molecular Pharmacology program at Rutgers Graduate School of Biomedical Sciences (GSBS), following the cancer biology training program track. In 2017, she earned her bachelors degree in Biological Sciences with a chemistry minor, from the University of Vermont in Burlington, Vermont. In 2018, she joined the Pine lab as a graduate research fellow, with a special interest in targeted oncology therapeutics and the resistance mutations which often arise from these treatments. Gina's thesis research in the Pine lab is focused on identifying rationale drug combinations suitable for non-small cell lung cancer (NSCLC) patients, based on their tumor's specific genetic alterations. This project, which is supported by the New Jersey Commission on Cancer Research (NJCCR), focuses on the squamous histological subtype of NSCLC, which has poor prognostic outcomes and few targeted therapies. Through the use of preclinical animal studies, patient-derived models and basic molecular biology techniques, Gina hopes her research can expand both the treatment quality and options for patients diagnosed with NSCLC. When Gina's not in the lab, she can be found reading a book, mountain biking or kayaking with her friends and family.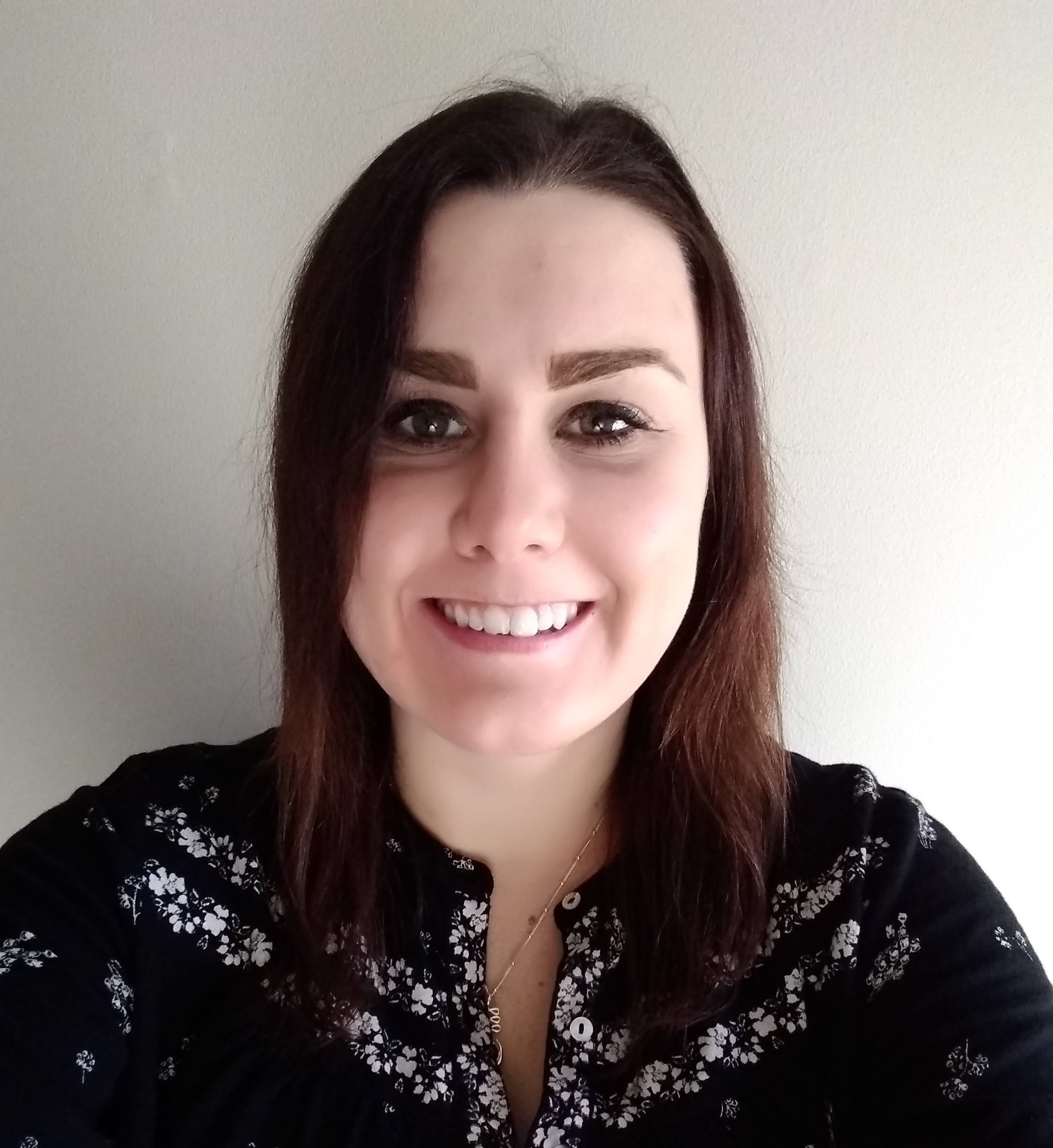 Samantha Grabler
Part-Time Temporary Research Assistant, PD
Email: sg784@cinj.rutgers.edu
Samantha Grabler is a Part-Time Temporary Research Assistant at the Cancer Institute, where she has the opportunity to perform molecular and cellular biology techniques to study the role of the JAK/STAT signaling pathway in non-small cell lung cancer. She is studying the function of mutations within specific genes in this pathway. Prior to working at the institute, Samantha earned her Bachelor's in Forensic Science with a Biology concentration and a minor in Biochemistry and Molecular Biology from The Pennsylvania State University in 2013, and interned in a forensic lab. Samantha began her career working as a Research Assistant in a lab that was investigating the role of indolamine 2,3-dioxygenase 2 (IDO2) in autoimmune diseases. She worked in this position for 5 years and here she further developed her transferrable lab and mouse skills. After this role, Samantha briefly explored industry and clinical labs, before deciding to return back to academics. She is excited to help the Pine Lab make progress.