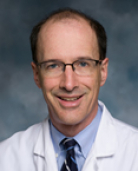 Robert E. Weiss, MD
Rutgers Cancer Institute of New Jersey at University Hospital, Harris L. Willits Professor
Chief Division of Urology, Rutgers New Jersey Medical School
I have been a faculty member at Robert Wood Johnson Medical School and affiliated with the Cancer Institute of New Jersey for twenty-five years. Having vast experience in treating complex cancer patients, I specialize in performing surgery for patients with bladder cancer and renal cancer. I also treat patients with prostate cancer, testis cancer, benign prostate problems and renal stones. I am experienced in performing open, laparoscopic and robotic surgery. At the Cancer Institute my patients have access to a urologic care team which provides the most up to date nursing and oncology support.
I graduated from New York University Medical School and completed my urologic training at Mount Sinai Medical School in New York. Prior to joining the faculty at Robert Wood Johnson Medical School and the Cancer Institute, I completed a fellowship at Memorial Sloan-Kettering Cancer Center in New York. During the past decade, I have performed many cystectomies (bladder removal) for invasive bladder cancer. I routinely recreate continent bladders out of intestine (neobladders) and have performed minimally invasive robotic cystectomies. Also, I have performed many partial nephrectomies to spare renal function.  I have performed this procedure robotically as well as with an open incision.
As a faculty member and Chief of Urology at Rutgers New Jersey Medical School, I am active in performing research and teaching urology residents. As the director of the Division of Urology Residency Training Program, I have the opportunity to train the next generation of specialists in our field. This includes educating physicians in minimally-invasive and robotic surgery techniques, clinical care and physician-patient communication.
I have been the principal investigator on national grants from the National Cancer Institute (NCI) and the National Institutes of Health, as well as those through the pharmaceutical industry. As a researcher at an NCI-designated Comprehensive Cancer Center, I have the unique ability to collaborate with colleagues at multiple cancer centers across the nation in order to implement clinical trials that explore novel treatment options. I am the author of more than 60 publications and have presented at several local, national and international meetings including those in Lisbon, Vienna, Barcelona, Berlin and Krakow. This research has translated into the most current treatment options for my patients.
I am very active in the national American Urological Association (AUA). I was selected to the AUA leadership program 2006-2007. I have served on the AUA Health Policy Committee and the AUA Education Council. I have been President of the New York Section of the AUA.  I routinely review journal articles for the Journal of Urology, Urology and Urologic Oncology. I am a member of the American Urological Association, American College of Surgeons, Society of Urologic Oncology, Society of Surgical Oncology and Society of versity Urologists. 
I believe that my experience and the comprehensive resources available at the Cancer Institute offer patients the best possible care for their urologic problems.
Clinical Expertise
Bladder cancer, prostate cancer, kidney cancer, testis cancer, open, robotic and laparoscopic surgery, benign prostate disease, renal stones
Honors
Best Doctors in New Jersey, New Jersey Magazine, 2001, 2005, 2009, 2011, 2012
Best Doctors in New York, New York Magazine, 1999 – 2002, 2004 – 2007, 2009, 2011, 2012
"America's Top Doctors in Cancer," 2012
National Medical Award in Urology, Kidney and Urology Foundation of America, 2006
Treasurer of NY Section of American Urological Association, 2012-2014
President-elect of NY Section of American Urological Association, 2015
Urology Teaching Award, Robert Wood Johnson Medical School, 1999, 2007, 2009, 2012