Giving

Rutgers Cancer Institute of New Jersey is a team of internationally recognized physicians and researchers driven by a singular focus and mission…to conquer cancer. 
As part of Rutgers, The State University of New Jersey, Rutgers Cancer Institute is the state's only National Cancer Institute-designated Comprehensive Cancer Center with the expertise and resources to transform innovative research and clinical trials into advanced comprehensive care for adults and children. 
 
Rutgers Cancer Institute serves as a vital resource to the state and its people, making landmark discoveries and bringing new opportunities to New Jersey and the latest treatment options to patients including clinical trials not available anywhere else in the state.
Call 848-932-8013 to contact the Development Office.
We are proud to announce two Rutgers Cancer Institute of New Jersey endowed chairs: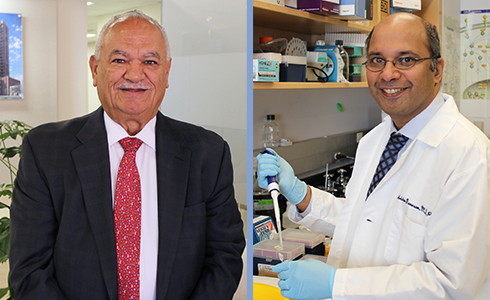 Omar Boraie Chair in Genomic Science Established at Rutgers Cancer Institute
$1.5M pledge made by developer's family as part of Rutgers University's '18 Chair Challenge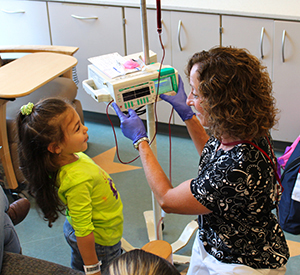 $1.5M Gift from Embrace Kids Foundation Supports Endowed Chair at Rutgers Cancer Institute of New Jersey
Funding to support academic leader and research efforts in Pediatric Hematology/Oncology
See how the efforts of one young man continue to make a difference:

It's hard to imagine a more worthy cause than fighting the disease for which New Jersey has one of the highest incidence rates in the country. Almost everyone in this state has been touched in some manner by cancer.
Philanthropic contributions support important needs of the Cancer Institute. These include, but are not limited to: funding for research, patient care, outreach and education programs; the purchase of new equipment or upgrades for existing equipment; training for a new generation of investigators; improvements to diagnostic and treatment facilities and equipment; relief for patients and their families in the form of financial aid.
Donations are more critical to the success of the Cancer Institute than ever before, as government funding is cut or budgets remain flat. Without your generosity, it may be difficult for the Cancer Institute to fulfill its mission of research, treatment, prevention and education that is designed to put an end to the devastating effects of cancer.
 

Learn about the incredible work
being done by Dr. Shridar Ganesan

See how one family has had an enduring impact on the
Cancer Institute over the years

Why Support Rutgers Cancer Institute of New Jersey? 
    Your Family, Friends, and Neighbors

We live in a state that ranks among the worst in the nation for cancer incidence rates. With over 100,000 patient visits annually, the Cancer Institute of New Jersey meets a critical need.

    Only Research Cures Cancer

Our world-class scientists and physicians make cancer discoveries that have changed and will continue to change our understanding of cancer. Unlike hospitals and other cancer care providers in the state, we conduct innovative research to improve early detection, prevention, treatment, and to identify links between environmental and genetic factors and the incidence of cancer.

    Lives Depend On It

As one of only 41 NCI-designated Comprehensive Cancer Centers in the nation, and the only one in New Jersey, we can provide patients with access to the most advanced cancer therapies available.

    Extraordinary Care is the Key

Patients interact regularly with their multidisciplinary team of specialists and become true partners in their cancer care. Team members, who may include radiologists, surgeons, oncologists, scientists, nurses, social workers, psychologists and nutritionists, join with a common goal of addressing all of the patient's needs in a caring environment.

    Cancer Doesn't Discriminate—Neither Do We

We provide comprehensive and compassionate care to all patients, regardless of their ability to pay. The Cancer Institute cares for a significant share of uninsured or underinsured patients who now have a place to go for the most advanced cancer treatment available.

    Cancer Doesn't Travel Well

We have one of the nation's strongest and largest statewide network of hospitals and physicians. We help hospitals across the state to offer their patients access to the latest cancer therapies available. Together, we offer the citizens of New Jersey the tremendous benefits of outstanding and pioneering cancer care.

    Education and Prevention Save Lives

We provide professional and lay education, genetic risk assessment and counseling and community outreach on cancer prevention, early detection, and research activities.

    The Next Generation

We are a place where students and young physicians are trained alongside world-class scientists and physicians who discover, develop, and deliver new cancer treatments to our patients.

    You Provide Relief

Cancer devastates all patients and their families and can easily create hardships among the strongest and most economically secure families. For some Cancer Institute of New Jersey patients, these hardships, if ignored, will prevent them from getting the treatment they require. The Patient Relief Fund, consisting totally of philanthropic dollars, helps to meet the urgent needs of patients in economic crisis.