What is Precision Medicine?
When President Obama unveiled the launching of a national precision medicine initiative during his 2015 State of the Union address, an opportunity to expand a collective knowledge about what we know about treating cancer presented itself.  Rutgers Cancer Institute of New Jersey has been on the forefront of such cutting-edge science and aims to leverage funding made available through this national initiative to continue collaborative efforts to personalize cancer therapies for patients.
"Tonight, I'm launching a new Precision Medicine Initiative to bring us closer to curing diseases like cancer and diabetes…." 
President Barack Obama, State of the Union Address, January 20, 2015
What is Precision Medicine?
Instead of a "one size fits all" approach, precision medicine drills down to the tiniest of details when it comes to examining molecular and genomic information. The aim is to identify changes and patterns in individual cancers that may influence therapy outcomes. This form of research can yield treatment options for those patients whose cancer is not responding favorably to standard therapy.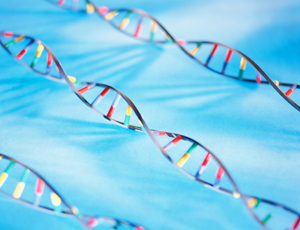 At Rutgers Cancer Institute of New Jersey investigators are working on a genomic analysis clinical trial which is illuminating more options in developing personalized and precise treatments for cancer patients. It is believed that some rare and resistant cancers that have limited treatment options may harbor genomic changes that can potentially be treated with specific targeted therapies. Through data analysis of DNA in tissue samples, researchers are identifying exact gene abnormalities that drives the growth of cancer cells. This analysis includes targeted Next Generation Sequencing, which examines more than 200 genes, in which findings of specific abnormalities may predict the vulnerability of individual cancers to specific targeted treatments.
What Makes Precision Medicine Different?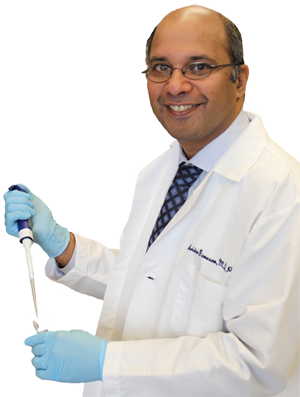 Shridar Ganesan, MD, PhD, associate director for translational science and chief of molecular oncology at the Cancer Institute, is leading this clinical trial. "In recent years we have learned that cancers that arise in one organ, such as breast cancer or lung cancer, are not just one disease, but rather a collection of distinct diseases with varying responses to different treatment strategies. We therefore need to examine many features of each cancer to better classify it and identify effective treatment," notes Dr. Ganesan.
Unlike previous genomic analysis efforts at the Cancer Institute, which have taken six or more months to complete, advances in Next Generation Sequencing technology have improved turnaround time and reduces that time to one month or possibly less. This type of response enables investigators to put theory into practice almost immediately. If certain biomarkers or "drivers" are identified through the process, the findings are discussed at a weekly meeting of the precision medicine tumor board, which is comprised of radiation, surgical and medical oncologists; pathologists; basic scientists; systems biologists and those with computational expertise. The team can then decide quickly if the sequencing results suggest new therapy options, which could include enrollment in a clinical trial that is testing a novel drug or possible treatment with a targeted therapy that is already approved by the U.S. Food and Drug Administration.
"This rapid shift from laboratory bench to patient bedside is a hallmark of the expertise and resources found at a National Cancer Institute-designated Comprehensive Cancer Center such as Rutgers Cancer Institute of New Jersey," Lorna Rodriguez, MD, PhD, director of the precision medicine initiative at the Cancer Institute. "This approach gives clinicians an opportunity to offer new treatments or guided enrollment into clinical trials in a timely fashion and ultimately improve outcomes for our patients," she adds. Based on the results of the genomic analysis study, the precision medicine team aims to develop clinical trials targeting specific genomic changes in a given cancer instead of relying only on organ-based classification.
Collaborating on the Best Care
While precision medicine efforts are being carried out at the nation's top cancer facilities including Rutgers Cancer Institute, these centers are forging collaborations to ensure rapid discovery and dissemination of scientific findings. For instance, a collaborative effort between the Cancer Institute of New Jersey and RUCDR Infinite Biologics® within the Human Genetics Institute of New Jersey at Rutgers supported by a $10 million anonymous gift, is being enhanced.  The collaboration is enabling investigators to identify the drivers that make a tumor cancerous and target therapies to these abnormalities in a more rapid fashion than ever before.
More broadly, Rutgers Cancer Institute is part of the Oncology Research Information Exchange Network (ORIEN), which is comprised of top cancer centers across the nation. With a focus on 'Big Data' and information sharing, the ORIEN initiative encourages members to utilize a single clinical trial protocol known as Total Cancer Care®. Through this study, consented patients agree to donate their tissue and clinical data for research to understand cancer at the molecular level. ORIEN members share de-identified data to accelerate the development of precision medicine and treatments, which enables researchers and clinicians to more quickly match eligible patients to clinical trials and conduct larger and more comprehensive analyses.
Becoming part of ORIEN adds great opportunities for Rutgers Cancer Institute of New Jersey, enabling discovery based on large-scale, diverse population data as well as patient-specific clinical decision support across a broad, national clinical trial portfolio,.