Pediatric Hematology/Oncology Program
The Pediatric Hematology/Oncology Program at The Cancer Institute of New Jersey provides comprehensive, state-of-the-art care for children and adolescents with cancer and blood disorders. Care is provided by a multidisciplinary team of subspecialists. A team of physicians, nurses, social workers, and child life therapists tends to all aspects of care for the patient and family. In addition, there are full-time teachers on staff, so children can stay current with their schoolwork while receiving treatment.
The Cancer Institute of New Jersey offers the most advanced approaches to cancer care and the treatment of blood disorders, using sophisticated techniques in diagnosis, surgery and chemotherapy and radiation therapy, outsmarting cancer with science. As full members of the Children's Oncology Group, the world's largest research organization for the understanding and treatment of childhood cancer, the most advanced care can be provided to children.
Care is provided in a comfortable setting designed specifically for young children and adolescents, with laboratory, pharmacy and transfusion services on site. Patients who need to stay overnight are admitted to the Pediatric Hematology/Oncology unit at the Bristol-Myers Squibb Children's Hospital at Robert Wood Johnson University Hospital.
CINJ's Pediatric Hematology/Oncology Program also provides care around the clock at Jersey Shore University Medical Center in Neptune, as well as collaboration with many other hospitals throughout the state.
Components of the Pediatric Hematology/Oncology Program
Pediatric Leukemia and Lymphoma Program
Pediatric Solid Tumor and Bone Program
Comprehensive Sickle Cell Center
Consultative Hematology
Thalassemia Program
Bone Marrow Failure Program
Transfusion Program
Pediatric Hemophilia Center
Bleeding Disorder Program
Pediatric Thrombosis Program
Psychosocial Services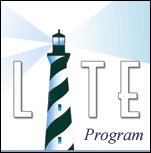 The LITE Program at the Cancer Institute of New Jersey provides long-term evaluation, support, and health education for the growing population of childhood cancer survivors. The successes in the treatment of childhood cancer have led to increasing survival rates. Survivors may be at risk for developing problems (late effects) from the life-saving cancer treatments they received (chemotherapy, radiation, and surgery) since the treatment not only gets rid of the cancer, but also damages healthy tissues/cells.
Our physicians work with the Bristol Myers Squibb Children's Hospital at Robert Wood Johnson University Hospital's Pediatric Advanced Comprehensive Care Team (PACCT) Program which is a unique program that addresses end of life issues and is an integral part of the Pediatric Hematology/Oncology Program's "total" commitment to patient/family care.  Physicians, nurses, counselors who have care for these children from initial diagnosis and subsequent treatments continue to be the individual professionals that care for them at home through the palliative care services program.  
For additional information or to schedule an appointment call 732-235-7552.
Staff of this Program:
Richard Drachtman, MD, Section Chief of Pediatric Hematology / Oncology 
Somasundaram Jayabose, MD, Pediatric Hematologist/Oncologist
Jocelyn Lewis, DO, Pediatric Hematologist / Oncologist
Margaret Masterson, MD, Pediatric Hematologist / Oncologist
Susan Murphy, MD, Pediatric Hematologist / Oncologist
Wilbur Pan, MD, PhD, Pediatric Hematologist / Oncologist 
Archana Sharma, DO, Pediatric Hematologist / Oncologist 
Dawn Carey, RN, MSN, APN, Advanced Practice Nurse
Dora DelSordo, RN, MSN, APN, Advanced Practice Nurse
Susan Pillet, MSN, RN, CPNP, CPON, Advanced Practice Nurse
Beth Savage, MSN, CPNP, CPON, Advanced Practice Nurse
Donna Plaxe, MSN, CPNP, CPON, Inpatient Pediatric Nurse Practitioner
Paulette Forbes, MPH, MS, APN, Inpatient Pediatric Nurse Practitioner
Deena Centofanti, RN, MSN, AOCN, Pediatric Nurse Manager
Helene Greenberg, RN, Pediatric Nurse
Marilyn Mundy, RN, Pediatric Nurse
Dawn Yuhas, RN, CPHON, Staff Nurse
Angela Warne, RN, Staff Nurse
Susan Stephens, MSW, LCSW, ACSW, Social Worker
Karen Cambria, Counselor / Patient Management Liaison
Priscilla Scheiner, Counselor / Patient Management Liaison