Genetic Counseling and Risk Assessment: The LIFE Center
About the LIFE Center
The LPGA pros In the Fight to Eradicate breast cancer (LIFE) Center at the Cancer Institute of New Jersey is dedicated to teaching young women how to maintain breast health and reduce the factors that increase their risk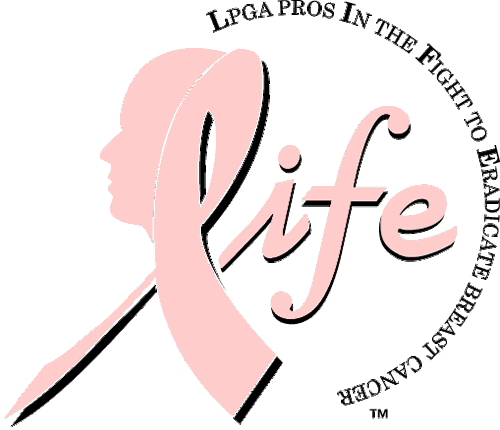 of breast cancer. The Center was established to recognize the support and advocacy of professional golfer, Val Skinner who is the founder of the Val Skinner Foundation and LIFE, and the LPGA pros.  The LIFE Center is a place where young women can come to better understand their personal risk to develop cancer and what they can do about it. The LIFE Center is positioned to identify and meet the needs of young women of diverse cultures and ethnicities. Researchers and medical professionals at The LIFE Center are dedicated to improving young women's understanding of their risk to develop breast cancer and their knowledge of appropriate prevention and screening strategies.
About the HOPE Program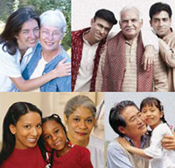 The Hereditary Oncology Prevention and Evaluation (HOPE) program is funded by and located within the LIFE Center. The program is designed for iindividuals who are concerned about their risks to develop cancer based on his or her family history of cancer, or his or her own personal medical history. The program offers patients and families appropriate medical and genetic testing information, and provides support and resources for those confronting cancer risk. The aim of the HOPE program is to help patients and families make informed decisions about their own health care as well as to provide information about ways to monitor for and treat possible cancer.
Genetic Counseling: A Team Approach
The LIFE Center and HOPE program are directed by Dr. Deborah Toppmeyer, and include a group of specialists who provide comprehensive care to families and individuals concerned about their risks of developing cancer. Your multidisciplinary team may include a genetic counselor, medical oncologist, surgical oncologist, gynecologist, and/or social worker. With the multiple perspectives of a multidisciplinary team, the HOPE program is able to address many of the unique needs of high-risk cancer patients and families.
Who can benefit from a consultation?
The Hereditary Oncology Prevention and Evaluation (HOPE) Program is designed for anyone who is worried about his or her own personal cancer risk or about cancer within the family.
It is especially helpful for families with any of the following:
Personal or family history of breast, colon or uterine cancer diagnosed before age 50
Multiple relatives with same type of cancer on the same side of the family
Eastern European (Ashkenazi) Jewish ancestry and family history of breast/ovarian cancer
A single individual with several different types of cancer
Personal or family history of multiple colon polyps
Personal or family history of bilateral breast, male breast, fallopian tube or primary peritoneal cancer
Personal history of "triple negative" breast cancer
What you should expect during your visit
You will be asked to provide information about your personal and family history.
Our team will discuss with you how your personal and family medical histories impact your risk for cancer.
You will learn about the genetics of cancer, the inheritance of cancer risks, the genetic testing process, and management options available to you and your family.
A genetic counselor will assess whether there is any genetic testing that would be appropriate for you based on the personal and family information that you provided. The counselor will also review with you the benefits and limitations of genetic testing, if appropriate.
You will learn about specific federal and state laws that currently protect individuals from genetic discrimination.
Other available resources
Genetic Testing
When family history is suggestive of an inherited cancer risk, genetic testing may be available to further define your own risk of cancer as well as the risk to your relatives. If available and recommended, genetic testing will be offered at the conclusion of you initial appointment with the HOPE program

Follow-up Plan
Based on the team's risk assessment, a personalized plan for careful monitoring and/or prevention will be designed and provided to you and your doctors. You may also choose to continue to be seen at our center.

Psychosocial Support
Social workers and genetic counselors will be available to help you and your family address the unique issues involved with assessment and management of cancer risk.

Research
You will have access to appropriate clinical studies to evaluate new methods for the early detection of cancer, cancer prevention, cancer treatment, and genetic testing. Eligibility, benefits and limitations of these trials will be discussed, when appropriate.

Additional Resources
The LIFE Center and HOPE program have several ongoing initiatives to promote genetic counseling services throughout the community as well as to provide ongoing support and education to patients of the program.
Location
The primary location of the Hereditary Oncology Prevention and Evaluation (HOPE) Program is in the LIFE Center at the Cancer Institute of New Jersey in New Brunswick, NJ. However, CINJ, the LIFE Center, and the HOPE Program strive to provide the best cancer care throughout the community. To achieve this goal, genetic counselors from the HOPE Program visit multiple outreach clinics throughout New Jersey at CINJ affiliate hospitals to provide genetic counseling services to community hospitals.
Staff of this Program:
Deborah Toppmeyer, MD, Director, Medical Oncologist
Hetal Vig, MS, CGC, Genetic Counselor
Stephanie Pachter, MS, CGC, Genetic Counselor
Sandra D'Elia, MS, CGC, Genetic Counselor
Sarah Nashed, MS, CGC, Genetic Counselor
 
How to schedule an appointment or get more information
To schedule an appointment or for further information, please call 732-235-7110 or email us at hope_program@cinj.rutgers.edu.