Home | Research Accomplishments | Service & Requests | Equipment | Request De-Identified Biospecimens | Biospecimen Inventory Dashboard

To access the biospecimen inventory dashboard click here.
The Biospecimen Inventory Dashboard results from the Biomedical Informatics and the BRHS SRs. The number of tissues, blood aliquots, disease sites, and pathological features is available for viewing using Rutgers NetID. Princeton members are assigned a guest Rutgers NetID when they apply for Rutgers Cancer Institute membership.
An example of the Dashboard information for Rutgers Cancer Institute's priority cancers (Breast, Cervix, Colon, Lung, Melanoma, Prostate) is shown below: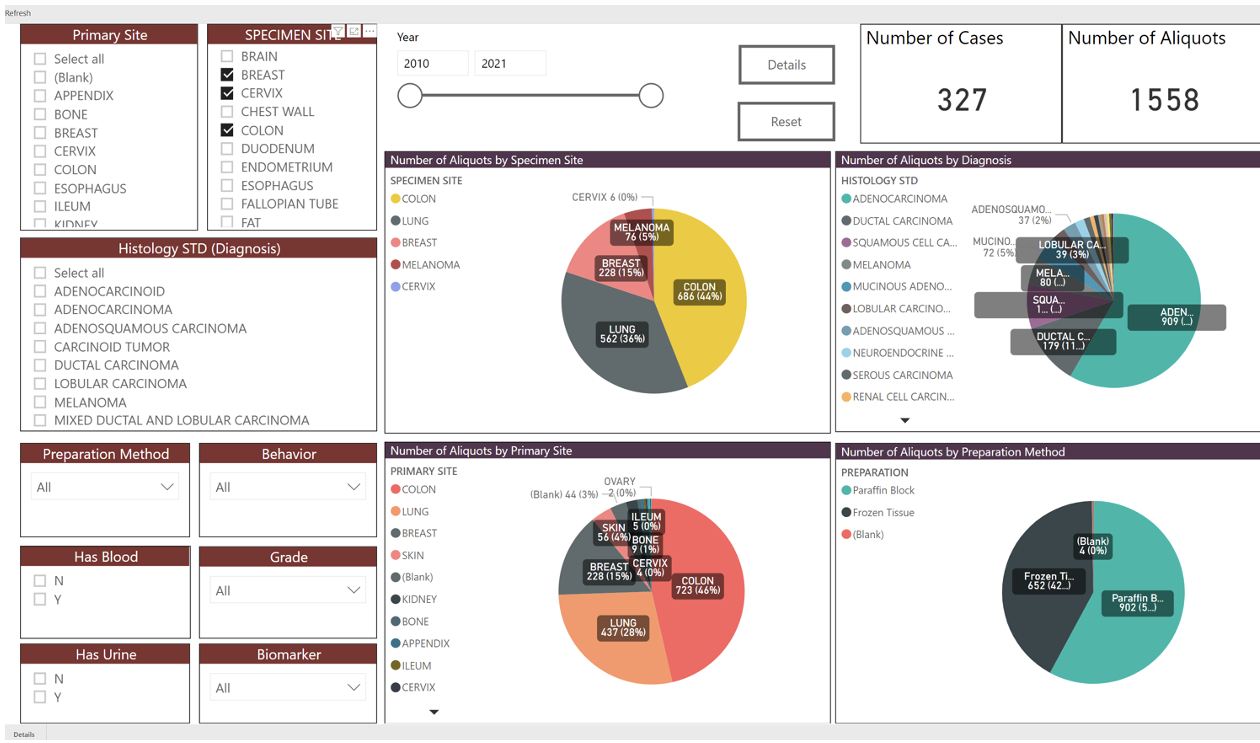 Updated 03/06/2023