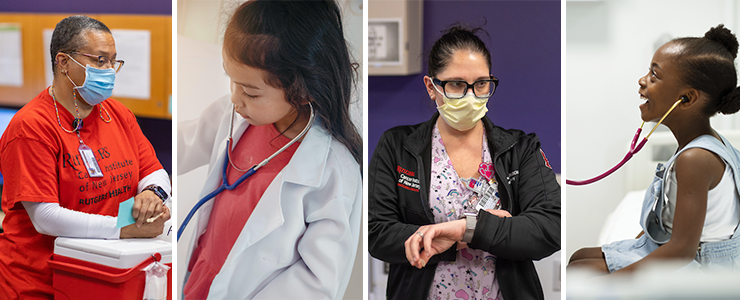 If your child, adolescent, or young adult has been diagnosed with cancer or a blood disorder, our team of experts can help.
Our nationally renowned physicians combine exceptional expertise, knowledge and skill with advanced therapies to provide compassionate, personalized, research-based care for children, adolescents and young adults in a warm and welcoming environment. With locations at Rutgers Cancer Institute of New Jersey/ Bristol Myers Squibb Children's Hospital in New Brunswick, the Valerie Fund Children's Cancer Center at Monmouth Medical Center in Long Branch, and the Children's Hospital at Newark Beth Israel Medical Center, outstanding care is never far. We are committed to the idea that children with cancer and blood disorders deserve to be evaluated and treated close to home, without having to travel from their family's support systems.
As New Jersey's only NCI-designated Comprehensive Cancer Center, Rutgers Cancer Institute of New Jersey provides access to the full spectrum of therapeutic procedures and advanced treatment options including precision medicine, clinical trials, immunotherapy, and cellular therapies, many of which are only available at NCI-designated Cancer Centers. In addition, we are one of only two programs in the state to offer pediatric cellular therapy and autologous and allogeneic blood and marrow transplantation and we have the only hospital-based proton therapy center in the state with expertise in treating pediatric patients. 
Our team is committed to a holistic approach as we care for your child and support the needs of your family. In addition to physicians, nurses and nurse practitioners, your child's multidisciplinary Psychosocial Support Team is led by a Pediatric Psychologist and includes a psychiatrist, social workers, child life specialists, and nutritionists to address every aspect of care. In addition, there are full-time teachers on staff, so children can stay current with their schoolwork while receiving treatment. Patients also have access to the LITE Program at Rutgers Cancer Institute which provides long-term evaluation, support and health education for childhood cancer survivors who may be at risk for developing late effects issues from the life-saving cancer treatments they received.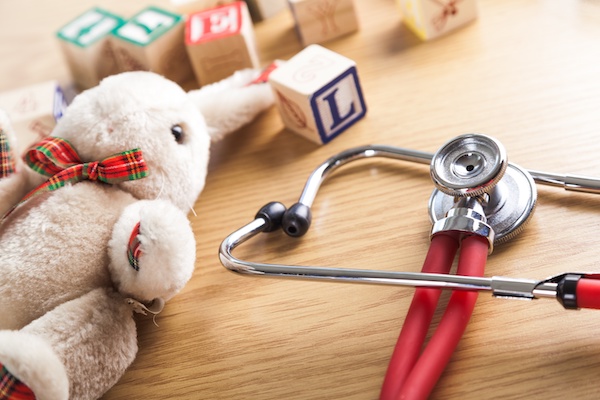 Our clinical services are closely tied to our team's cutting-edge research efforts. The New Jersey Pediatric Hematology and Oncology Research Center of Excellence (NJPHORCE) at Rutgers Cancer Institute was established and funded by the State of New Jersey with the objective of improving the lives of children with these diagnoses through research. Members of our Research Center are leading international clinical trials testing innovative treatment approaches. Others are conducting NIH-funded laboratory research aimed at developing better treatment options or at reducing the side effects of curative therapy. We are also actively involved in research to define late effects of therapy among survivors and to reduce outcome disparities in children in high-risk demographic groups. Translation of our research findings from "bench to bedside" is facilitated by having both research and clinical care delivered by faculty in the same program. 
We offer access to clinical trials run by the Children's Oncology Group (COG), and the Dana Farber Cancer Institute Acute Lymphoblastic Leukemia Consortium, as well as industry-sponsored and investigator-initiated trials. These clinical trials include access to novel therapeutic agents in early phase (Phase 1 and 2) clinical trials. A full list of the active clinical trials available at Rutgers Cancer Institute of New Jersey is available here.
---
Centers for Exceptional Care
Specialists from the Pediatric Cancer Center at Rutgers Cancer Institute work with experts to provide care at the following RWJBarnabas Health facilities:
Bristol-Myers Squibb Children's Hospital at Robert Wood Johnson University Hospital, New Brunswick, under the direction of Peter Cole, MD, Chief, Division of Pediatric Hematology/Oncology

 
The Valerie Fund Children's Center for Cancer and Blood Disorders at The Children's Hospital of New Jersey at Newark Beth Israel Medical Center, under the direction of Teena Bhatla, MD, Director, Pediatric Hematology/ Oncology
 
Valerie Fund Children's Cancer Center at Monmouth Medical Center, Long Branch, under the direction of Richard Drachtman, MD, Section Chief, Clinical Pediatric Hematology/Oncology
Children with cancer or blood disorders are also seen for consultations at Cooperman Barnabas Medical Center in Livingston.
---
Cancers and Blood Disorders We Treat
Clinicians in our Program care for children, adolescents and young adults with the full array of blood disorders or cancer, including the following:
• acute lymphoblastic
   leukemia (ALL)
• acute myelogenous
   leukemia (AML)
• anemia
• aplastic anemia
• bleeding disorders
• bone cancer
• brain tumors
• breast cancer
• cancer predisposition
   syndromes
• chronic myelogenous
   leukemia (CML)
• clotting disorders
• Ewing sarcomas
• genetic counselling
• Germ cell tumors
• hemophilia
• hepatoblastoma
• histiocytosis
• Hodgkin lymphoma
• idiopathic
   thrombocytopenic
  purpura
• immune
   thrombocytopenia
   purpura
• iron deficiency anemia
• leukemia
• lymphoma
• macrocytosis
• melanoma
• myelodysplastic
   syndromes
• neuroblastoma
• neurofibromatosis
• neutropenia
• non-Hodgkin lymphoma
• osteosarcoma
• other solid tumors
• ovarian cancer
• renal tumors
• retinoblastoma
• rhabdomyosarcoma
• sickle cell anemia
• soft tissue sarcoma
• testicular cancer
• thalassemia
• thrombocytopenia
• thrombocytosis
• vascular anomalies
• Wilms tumor
---
---
Behavioral and Cognitive Insights for Children with Cancer
---