Senior Directors: Derek Sant'Angelo, PhD and Yibin Kang, PhD
Managing Director: Peter Romanienko, PhD
Scientific Director: Ghassan Yehia, PhD

The Genome Editing shared resource at Rutgers Cancer Institute of New Jersey was established in 2016 as an institutionally managed shared resource led by Rutgers Office of Research and Economic Development under the Office of Research Advancement (ORAd). The shared resource also functions as an NCI-designated cancer center resource with joint scientific and administrative/fiscal oversight with Rutgers Cancer Institute of New Jersey. Its purpose is to provide a centralized laboratory for the generation and preservation of mouse research models and creation of custom genome edited cell lines.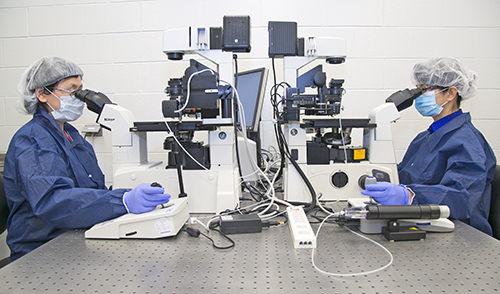 In addition to its service functions, the shared resource plays an important intellectual role in the development and pursuit of mouse-oriented research projects and the application of genome editing throughout the Rutgers Cancer Institute's consortium. The shared resource also engages in the development of new approaches and methodologies in genome editing to better serve its users.
The Genome Editing shared resource serves as one of America's largest, most comprehensive university-based research centers. Its main facility is located in New Brunswick with a satellite site in Newark. Its main focus is to provide expertise and technical services required to manipulate the genomes of animals and various cell lines including human cells utilizing CRISPR-Cas9 mediated gene editing. Standard services such as mouse embryonic stem cell manipulation, in vitro fertilization, embryo or sperm cryopreservation, mouse rederivation, genotyping and breeding services are also offered. For additional information and to request services please visit: https://orad.rutgers.edu/genome-editing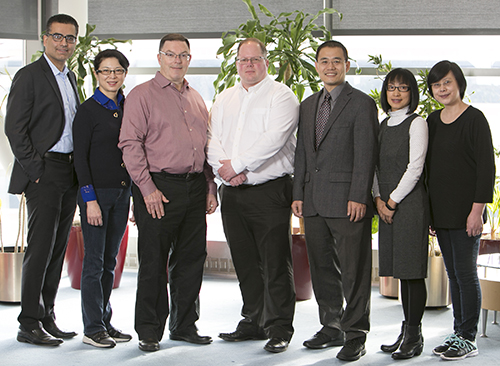 PUBLICATION ACKNOWLEDGEMENT 
"Services, results and/or products in support of the research project were generated by the Rutgers Cancer Institute of New Jersey Genome Editing Shared Resource, supported, in part, with funding from NCI-CCSG P30CA072720-5922."
Please consider including the names of individuals from the shared resource if they provided any intellectual input or additional effort.
NIH Public Access Policy: Publications that result from services provided by this Shared Resource must be compliant with the NIH Public Access policy by submitting your paper to PubMed Central. Go to: https://publicaccess.nih.gov/submit_process.htm for PubMed Central's submission instructions.  
If you require additional guidance on how to properly acknowledge a single shared resource or multiple shared resources you may contact Janet Bandoy, Shared Resource Coordinator.
Last updated 06/08/2020