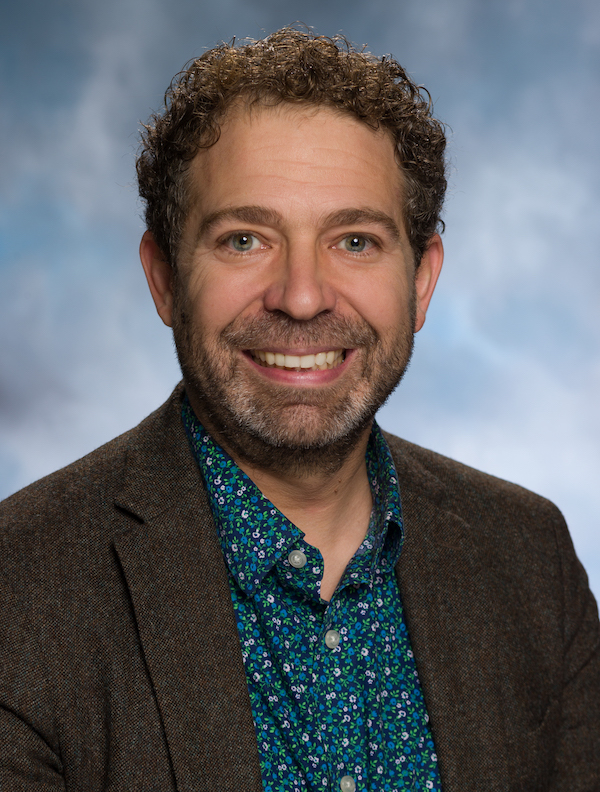 Daniel Herranz, PharmD, PhD, is Assistant Professor of Pharmacology and Pediatrics at Rutgers University. Over the last 15 years, Dr. Herranz has pursued a combined training in metabolism, epigenetics and how both affect human cancer development through the generation and analysis of relevant mouse models. After obtaining his training in Pharmacy from the Complutense University of Madrid, Dr. Herranz completed a PhD in Molecular Biology and Biochemistry from the Autonomous University of Madrid under the supervision of Dr. Manuel Serrano at the Spanish National Cancer Research Center (CNIO). Under his supervision, Dr. Herranz addressed the role of Sirt1 in metabolism, cancer and aging. Specifically, he demonstrated for the first time the protective role of Sirt1 from high-fat diet-induced metabolic damage (Pfluger*, Herranz* et al., PNAS, 2008) as well as from spontaneous aging-associated cancers and high-fat diet promoted liver cancers thereby increasing the healthspan of mice (Herranz et al, Nature Communications, 2010).
After completing his PhD, Dr. Herranz joined the laboratory of Adolfo Ferrando at Columbia University in April 2011 as a Postdoctoral Fellow. During his postdoctoral studies, Dr. Herranz uncovered N-Me as the long-sought missing link in the regulation of MYC by NOTCH1 in T-cells. As such, N-Me is a T-cell specific Myc oncogenic enhancer controlled by Notch1 that is critically required for normal T-cell development and for NOTCH1-induced T-ALL generation and maintenance (Herranz et al, Nature Medicine, 2014). Moreover, Dr. Herranz's research unveiled that metabolic reprogramming after loss of the PTEN tumor suppressor gene can drive resistance to NOTCH1 inhibition in vivo and revealed a prominent role of glutaminolysis in NOTCH1-driven T-ALL, opening new therapeutic avenues (Herranz et al, Nature Medicine, 2015).
Dr. Herranz is currently an Assistant Professor in the Departments of Pharmacology and Pediatrics at the Robert Wood Johnson Medical School and a Resident Member at Rutgers Cancer Institute of New Jersey. Since 2017, he has established a highly successful and productive independent laboratory, as reflected by the publication of: (i) a corresponding author paper in Blood Cancer Discovery, in which he described and dissected a novel enhancer regulatory region of PTEN (Tottone et al, Blood Cancer Discov, 2021); (ii) a corresponding author paper in Leukemia, in which he described the antileukemic effects of a novel Serine hydroxymethyl transferase inhibitor in vivo (García-Cañaveras et al, Leukemia, 2021); (iii) a corresponding author paper in Blood, describing the highly antileukemic effect of a novel mitochondrial uncoupling drug in T-ALL in vivo (da Silva-Diz et al, Blood, 2021); (iv) a corresponding author paper in EMBO reports describing the tumor suppressor role of Sirt1 in lung cancer (Costa-Machado et al, EMBO Rep, 2018); (v) a corresponding author paper in Blood Cancer Discovery describing and dissecting a NOTCH1-SIRT1-KAT7 axis in T-ALL (Lancho et al, Blood Cancer Discov, 2023) and (vi) a corresponding author review paper on the enhancer landscape of MYC (Lancho and Herranz, Trends Cancer, 2018). His successful early career has been recognized by his being selected as a 2022 AACR NextGen Star and an LLS Scholar.
He has served as a reviewer for grants submitted to the National Cancer Institute (NCI) and to different foundations including: Alex's Lemonade Stand Foundation (USA), Leukemia & Lymphoma Society (USA), Rally! Foundation (USA), Bloodwise/CRUK (UK), Barts (UK), CFI (Canada), NFR (Canada), FWO (Research Foundation-Flanders, Belgium), ISF (Israel Science Foundation) and TV3 Marató on Cancer (Spanish Foundation). He has also served as an ad hoc reviewer for scientific journals including: Nature Medicine, Nature Genetics, Science Translational Medicine, Nature Cancer, Cancer Discovery, Blood Cancer Discovery, Blood, Nature Communications, Science Advances, Journal of Clinical Investigation, Journal of Experimental Medicine, EMBO Molecular Medicine, Leukemia, Cancer Research, Clinical Cancer Research, Aging Cell and others. His research on leukemia, Notch1 signaling, cancer metabolism and enhancer regions is currently funded by the National Cancer Institute (R01CA236936), the American Cancer Society (ACS), the Leukemia & Lymphoma Society (LLS), the Ludwig Institute for Cancer Research, the Alex's Lemonade Stand Foundation, the V Foundation and the New Jersey State Commission on Cancer Research (NJCCR). In addition, he formerly held an NCI K99/R00 award, on top of grants from the Leukemia Research Foundation, the American Association for Cancer Research (AACR), the Gabrielle's Angel Foundation for Cancer Research and the Children's Leukemia Research Association.