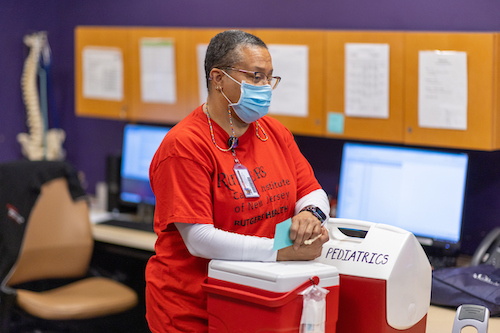 Learning that your child has cancer or a blood disorder can be an overwhelming experience for parents and families. At Rutgers Cancer Institute of New Jersey, our staff of nationally renowned physicians, nurses, psychosocial support members, teachers, and social workers work as a team to provide your child with superior care, as well as provide parents and family members with critical support and guidance.
As the state's only NCI-designated Comprehensive Cancer Center, Rutgers Cancer Institute offers the most current and innovative diagnostic and treatment options. Our team of clinicians has experience and expertise in the diagnosis and treatment of all types of cancers and blood disorders that may affect children, adolescents and young adults. Many of our physician-scientists have achieved national recognition for leading clinical trials and/or laboratory research, with the objective of improving the lives of children with these diagnoses. 
Our clinical team knows that, in addition to treating the body, it's important to pay close attention to the emotional and social well-being of the patient – as well as the entire family. A diagnosis of cancer or serious blood disorder has the potential to turn a family's life upside down. Our program has a robust, interdisciplinary Psychosocial Support Team, which is led by a clinical psychologist with expertise in pediatric hematology/oncology, and includes access to a psychiatrist, social workers, nutritionists, child life therapists, art and music therapists. As a result, our clinical team is able to take a holistic approach to address all the needs of the patient, parents and siblings.
 
School Program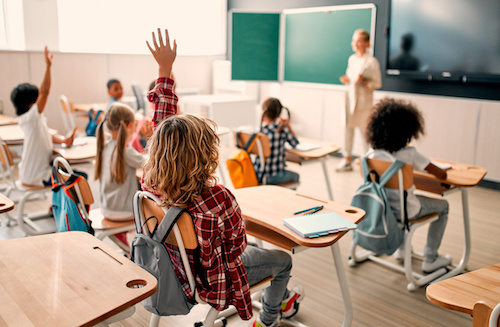 School is a vital part of any child's world. It is the lifeline to friends, learning and the future. Keeping children on top of their studies while they are undergoing treatment is one of our highest priorities. The socialization problems and physical changes children deal with are further compounded if, upon their return to school, they find themselves far behind their friends and classmates in their studies. The Children's School Program at Rutgers Cancer Institute, funded by the Embrace Kids Foundation is a fully accredited, state-certified learning center.
There is a full-time teacher in our Pediatric Hematology/Oncology Clinic who teaches each child and communicates regularly with that child's classroom teacher(s), or home instructor(s), on a weekly basis. It is not uncommon to find one of our physicians sitting in the waiting room with a patient going over a tricky algebra question or discussing a literature assignment! Our social workers facilitate the process of securing the appropriate educational accommodations and will also meet with the Child Study Team at your child's school to address the individual educational needs of each child. Comprehensive neuropsychological evaluations are also offered to aid in identifying educational needs of each child.
 
Members of Your Child's Healthcare Team
In addition to your child's pediatric hematologist/oncologist, their multidisciplinary healthcare team will include specially trained pediatric nurses and oncology support staff that will be with you throughout your cancer journey. 

Pediatric Nurse Practitioners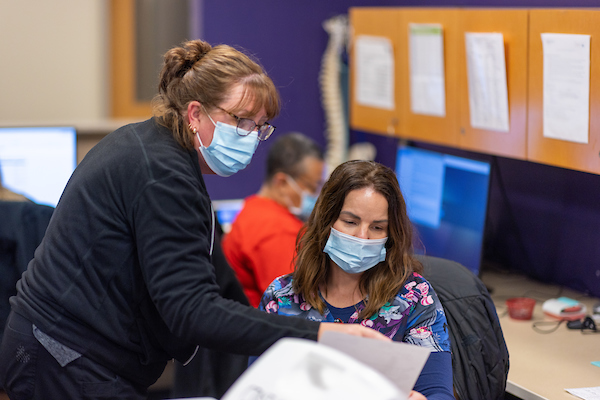 Pediatric nurse practitioners (also referred to as Advanced Practice Nurses) are registered professional nurses who receive specialized advanced academic education and clinical training in pediatrics, which enables them to diagnose and treat common and chronic illnesses for children of all ages. Our pediatric nurse practitioners are nationally certified in pediatrics. Pediatric nurse practitioners can perform physical examinations; order, perform and interpret lab and x-ray studies; diagnose and treat acute health problems; diagnose, treat and monitor chronic conditions; and prescribe most medications. You will be assigned a pediatric nurse practitioner that works collaboratively with your primary doctor as well as with you and your child to help coordinate all aspects of care.

Treatment Nurses
The treatment nurses are knowledgeable and skilled in the care of the pediatric hematology/oncology population and are nationally certified by the Association of Pediatric Hematology/Oncology Nurses (APHON). Your child will be assigned a primary care nurse who will administer the prescribed treatment and provide ongoing education. Members of the nursing staff can address any questions or concerns you or your child may have. The nurses work closely with physicians, nurse practitioners and social workers to ensure the highest level of care.
 
Pediatric Care Technician
The pediatric care technician will greet your child and perform blood pressure, pulse, temperature and height and weight measurements. Height and weight are an important part of each clinic visit. It enables the healthcare team to monitor weight changes and, most importantly, many medication doses are based on weight. The pediatric care technician will also monitor these vital signs on any child receiving blood products or any special medications.
 
Psychosocial Support Professionals
A diagnosis of cancer or a blood disorder can be a difficult challenge. Our comprehensive psychosocial team, led by psychologist Dr. Karen Long-Traynor, is designed to provide support and resources to children, siblings, parents, and other caregivers during any stage of your child's illness and through survivorship. The team is made up of an integrated group of psychologists and psychiatrists, social workers, and child life specialists who all work together to meet the needs of your child and family.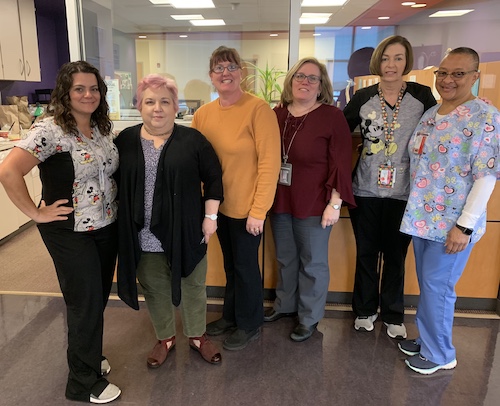 Psychologists
After the initial adjustment, most children and families get through treatment without lasting psychological difficulties. However, challenges and worries do exist. Our psychologist can work with you and your child to help identify and relieve common problems that may arise during treatment, or provide intervention should your child or someone in your family experience heightened levels of distress.
Pediatric Oncology Social Workers
Pediatric oncology social workers are clinical social workers who provide developmentally appropriate support and counseling to children and their families related to coping with a cancer diagnosis, treatment, and survivorship.  This includes linking families with community resources to help with financial stressors and other concrete needs as well as facilitating access to school services during and after treatment.
Certified Child Life Specialists
Certified Child Life Specialists are educated and clinically trained in the developmental impact of illness. They use developmentally appropriate interventions to help with adjustment to the illness, diagnostic education, peer socialization, procedural preparation and support.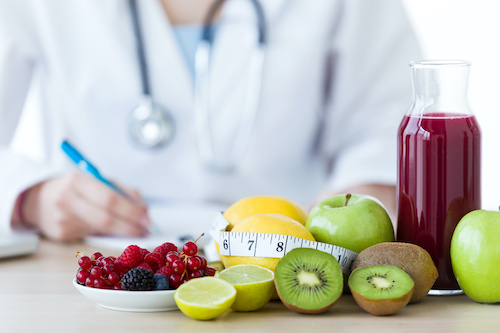 Registered Dietitians
Maintaining the best possible nutrition during treatment for oncology and hematology diseases is important for all patients, but it is especially important for children because they require adequate nutrition to maintain growth. A registered dietitian is available at for individual nutrition counseling and education. Individualized, age-appropriate nutrition plans can be made in cooperation with the family and, when appropriate, with the patient. 
Appointments
To schedule an appointment at any of our facilities please call 844-CANCERNJ. If you need to cancel your appointment, please call the facility directly within 48 hours of your scheduled appointment.
---
Centers for Exceptional Care
Specialists from the Pediatric Cancer Center at Rutgers Cancer Institute work with experts to provide care at the following RWJBarnabas Health facilities:
Children with cancer or blood disorders are also seen for consultations at Cooperman Barnabas Medical Center in Livingston.