Further Advancing the Latest Technology.
The Rutgers Cancer Institute Cancer Immunology and Metabolism Center of Excellence is a global leader in developing chimeric antigen receptor (CAR T) therapy, a type of cell therapy which has been used with success in treating certain types of blood cancer. CAR T is the "next frontier" in cancer research, and the Cancer Immunology and Metabolism Center of Excellence is at the forefront.
The concept has a foundation in stem cell transplantation, which has been used in the past to treat and even cure certain types of blood cancer. CAR T involves harvesting T cells from the patient, then genetically engineering those cells to produce receptors that allow the T cells to specifically target antigens on the surface of the cancer cells of the patient, in order to kill those cancer cells. The cells are genetically engineered and reproduced in the laboratory (called "expansion"). The genetically engineered and expanded cells are then infused back into the patient, where they multiply, target the cancer cells they have been programmed to target, and kill them.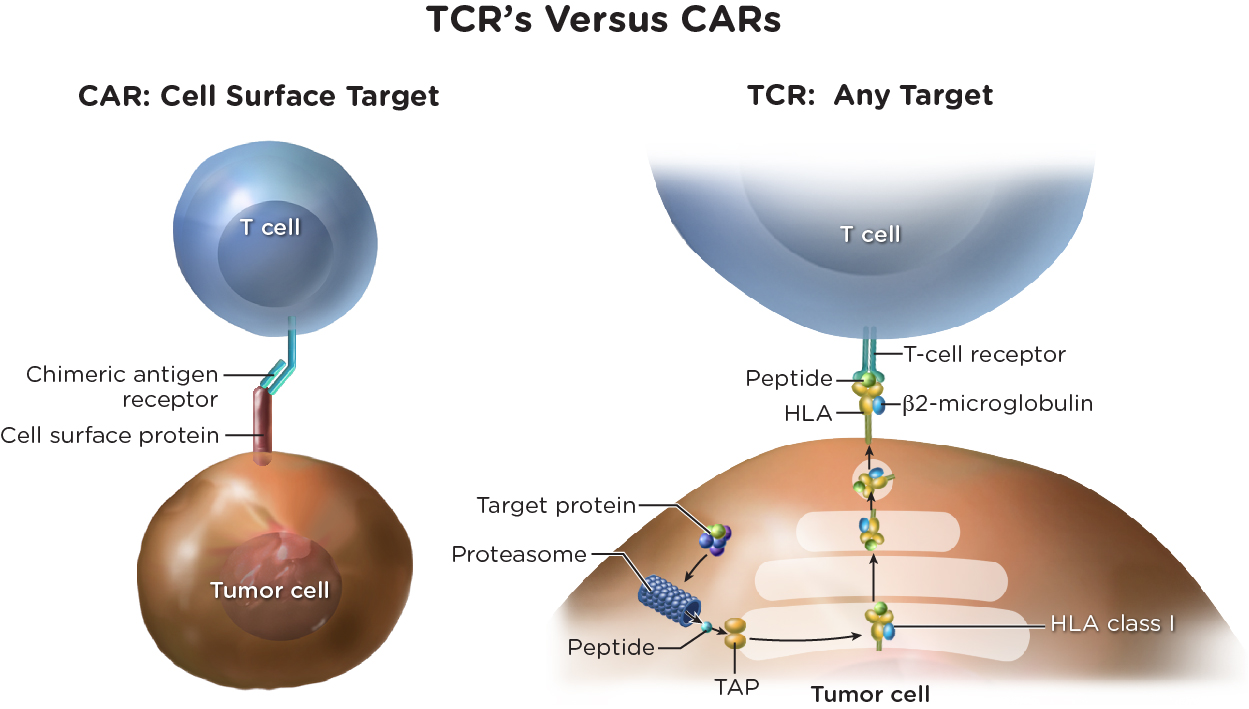 State-of-the-Art Technology and Expertise.
Additionally, housed within the Rutgers Cancer Institute is a Good Manufacturing Practice (GMP) facility, which enables all steps of the CAR T-cell therapy process, as well as other investigative therapies and procedures. The GMP facility supports the clinical trials to test these novel therapies.
Innovation Inspiring Hope.
Dr. Christian Hinrichs, Co-Director of the Cancer Immunology and Metabolism Center of Excellence and Chief of the Section of Cancer Immunotherapy at Rutgers Cancer Institute has pioneered the use of immune cells generated from the patient's tumor for the treatment of head and neck cancers, cervical cancer, and anal cancer. He has also discovered new technologies to make T cells target common types of cancer such as stomach, lung, and breast cancer, and new treatments based on these discoveries will be offered at Rutgers Cancer Institute in first-in-human clinical trials. Combining these innovations with the cutting-edge research taking place in cancer metabolism under the leadership of Dr. Eileen White will illuminate new breakthroughs in cancer treatment, providing new options and hope for cancer patients into the future.
The success of CAR T by our researchers has been documented in major media sources, but at the heart of what we do is our patients. We innovate to bring hope to all patients fighting cancer. Read about one story here.
Find Out More.
To learn more about our programs and research, please see the following:
For more information about our clinical trials call 732-235-7356 or search for a clinical trial.
For inquiries about employment opportunities, please click here.
If you are interested in supporting the Cancer Immunology and Metabolism Center of Excellence at Rutgers Cancer Institute, please contact the Rutgers Cancer Institute Development Office at cinjdevelopment@ruf.rutgers.edu.