What is Breast Cancer?
M. Michele Blackwood, MD, FACS, Chief, Section of Breast Surgery at Rutgers Cancer Institute and
Medical Director, Northern Regional Director of Breast Services for RWJBarnabas Health discusses breast cancer and treatment in a three part series in honor of Breast Cancer Awareness Month this October.
Articles and Blogs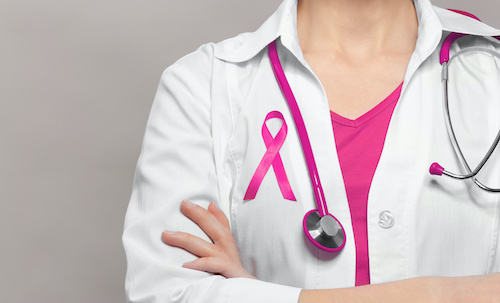 The Importance of a Personalized, Team Approach for Managing Patients with Breast Cancer
At Rutgers Cancer Institute and RWJBarnabas Health, we support the most complicated breast cancer cases that require careful treatment planning by a team of medical experts. "In the future, we want breast cancer to not be 'hopefully' cured, we want it to be definitely cured," says Michele Blackwood, MD, FACS. Read more.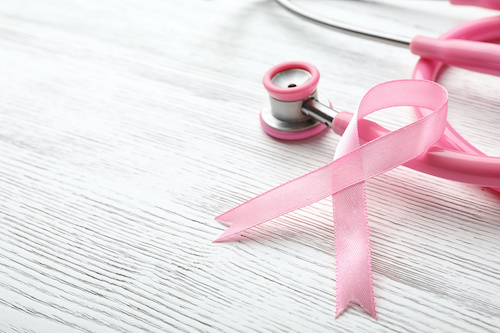 Rutgers Cancer Institute Research: Abdominal Fat Linked to Worse Outcomes for Black Breast Cancer Survivors
Findings from a recent population based cohort study show that Black women diagnosed with breast cancer who also have central obesity, which means excess body fat in the abdominal area, were more likely to die from breast cancer or any other cause than similar women who didn't have central obesity. Read more.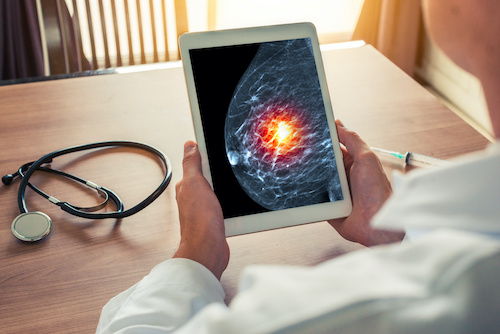 A Consensus View: Proton Therapy for Breast Cancer
Bruce Haffty, MD, MS, treated a breast cancer patient with proton therapy which is a unique type of radiation treatment that can precisely target and deliver high radiation doses to a tumor to kill cancerous cells. Read more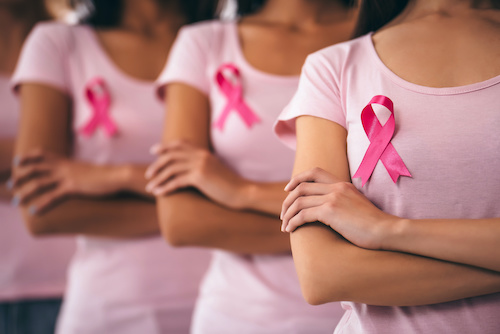 Three Advances in Breast Cancer Treatment are Saving More Lives
Lindsay Potdevin, MD, surgical oncologist at Rutgers Cancer Institute of New Jersey and Robert Wood Johnson University Hospital Somerset, an RWJBarnabas Health facility, shares more about these advances that have made a notable impact on the lives of breast cancer patients. Read more.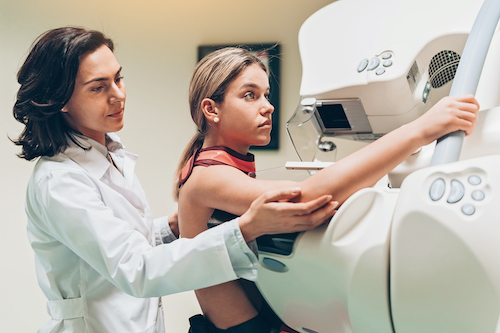 Addressing the COVID Impact: Mammograms and Moving Forward
According to the Centers for Disease Control and Prevention (CDC), new cancer diagnoses have declined significantly during the pandemic, which correlates to delays and cancellations in routine screenings. This may lead to cancers being diagnosed at a more advanced stage of the disease, which can present treatment challenges as well as adversely impact survival. It is more important now than ever to schedule your annual mammogram. Read more.
Events
Younger Women and Breast Cancer - What you Need to Know
View the recording of the webinar presented by Susan G. Komen and RWJBarnabas Health and Rutgers Cancer Institute of New Jersey.
Meet Our Team
Visit our Stacy Goldstein Breast Cancer Center to meet our team.
Resources