The Lung Cancer/Thoracic Oncology Program is a multidisciplinary clinical and scientific group designed to offer a full spectrum of the latest, most advanced treatments for patients with cancer of the lung, pleura and mediastinum.  
The program provides comprehensive and compassionate care to patients through a dedicated team of thoracic surgeons, radiologists, radiation oncologists, medical oncologists, pulmonologists, pathologists, nurses, social workers, nurse navigators, and a nutritionist, who work together to treat patients with cancers originating in the chest and lung (small cell lung cancer and non-small cell lung cancer), mesotheliomas, thyomas and upper esophageal cancers.
Lung Cancer Screening
The Program offers lung cancer screening and surveillance for those who are at high risk for developing the disease due primarily to past or current smoking habits and/or a history of chronic lung disease.  Members of the Lung Cancer/Thoracic Oncology Program participated in the National Lung Cancer Screening Trial (NLST), which showed that screening for lung cancer was more effective with a CT scan of the chest rather than with a chest x-ray. Radiologists of the program were participants in this nationwide study and are available to read a patient's low dose screening chest CT if completed at one of the program's radiology offices.
Customized Treatment
Patients of the Lung Cancer/Thoracic Oncology Program are evaluated for clinical needs and for surgical, radiation therapy and chemotherapy options as well as opportunities for participation in clinical trials. Multimodality treatments are planned together, and approaches for optimal local control and symptom treatments are designed.
The Latest Clinical Trials
As a National Cancer Institute-designated Comprehensive Cancer Center, patients treated at Rutgers Cancer Institute have access to the latest clinical trials and treatment options, some of which are only available at NCI-designated cancer centers.The team is actively involved in developing innovative approaches and participates in national and international clinical trials and works to bring new agents into clinical trials in thoracic cancer.
Get Help Quitting Tobacco
Rutgers Cancer Institute of New Jersey offers an on-site, nationally-recognized tobacco treatment program through the Tobacco Dependence Program.  The Program's experts meet with individuals to discuss tools available to help them quit and work together to develop an individualized plan to stop smoking.
Members of the Lung Cancer/Thoracic Oncology Program team are experts in the treatment of advanced disease, regionalized disease and the prevention and screening of lung cancer.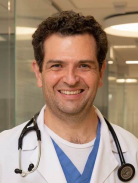 Missak Haigentz, Jr., MD
, Chief, Thoracic Medical Oncology; Chief, Head/Neck Medical Oncology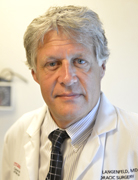 John Langenfeld, MD
, Director Lung Cancer / Thoracic Program and Thoracic Surgeon 

Medical Oncologists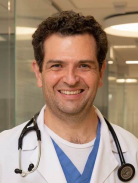 Missak Haigentz, Jr., MD
, Chief, Thoracic Medical Oncology; Chief, Head/Neck Medical Oncology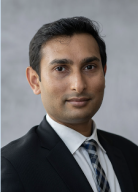 Eshan Patel, MD
, Hematologist/Oncologist

Surgeons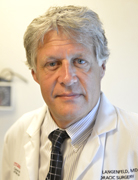 John Langenfeld, MD
, Director Lung Cancer / Thoracic Program and Thoracic Surgeon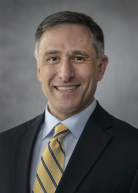 Lee Gerson, MD
, Thoracic Surgeon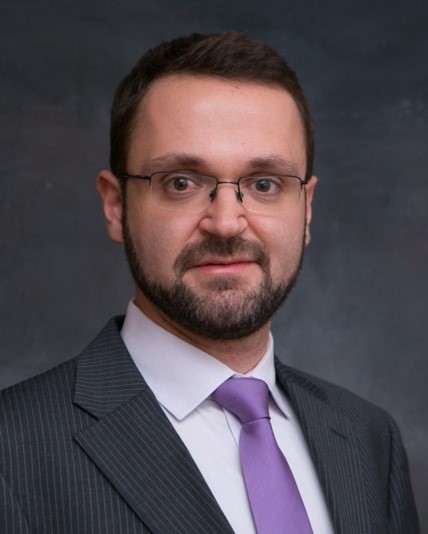 Ioannis Kontopidis, MD
, 
Thoracic Surgeon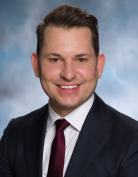 Benjamin Medina, MD
, 
Thoracic Surgeon

Radiologist and Radiation Oncologists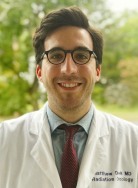 Matthew Pierre Deek, MD,
Radiation Oncologist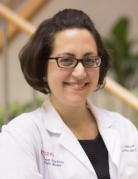 Salma Jabbour, MD
, Radiation Oncologist

Judith Amorosa, MD
, Radiologist

Pulmonologist

Advanced Practice Provider
Catherine Cruz MSN, APN-C, Advanced Practice Nurse

Nurses and Support Services
Yolanda Asturias, RN, Registered Nurse
Angela Landi, Nurse Clinician
Rosemarie Slirzewski, MSW, LCSW, Social Worker
Useful Links