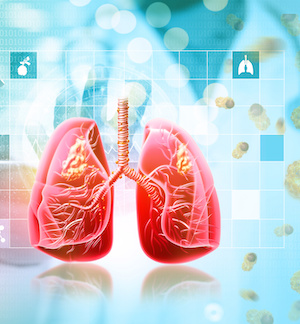 The Thoracic Oncology Program at Rutgers Cancer Institute of New Jersey offers the resources of an NCI-designated Comprehensive Cancer Center along with a personalized, integrated approach to your care. We develop individualized care plans to diagnose, evaluate for stage, and treat lung cancer with the most effective and advanced therapies available. To request an appointment, call 844-CANCERNJ 
Comprised of a multidisciplinary and dedicated team of surgeons, medical oncologists, radiation oncologists, pulmonologists, pathologists, nutritionists, nurses, and social workers, the Thoracic Oncology Program offers a full spectrum of the latest, most advanced treatments for patients with cancers of the lung, pleura, and mediastinum, as well as mesotheliomas, thymomas, and upper esophageal cancers. 
Our program aims to reduce lung cancer incidence and improve outcomes through early detection and intervention. We offer lung cancer screening and surveillance for people at high risk for developing the disease due to current or past smoking history and/or a history of chronic lung disease. We pursue new and innovative strategies to advance the field and the care we provide through our robust clinical trials program. 
Get Help Quitting Tobacco 
Rutgers Cancer Institute offers an on-site, nationally recognized tobacco treatment program through the Rutgers Tobacco Dependence Program. Our team of experts are highly experienced in the field of tobacco cessation, and provide expert advice, guidance, and support to those who want to stop smoking and using all forms of tobacco. This program and is free and open to the public.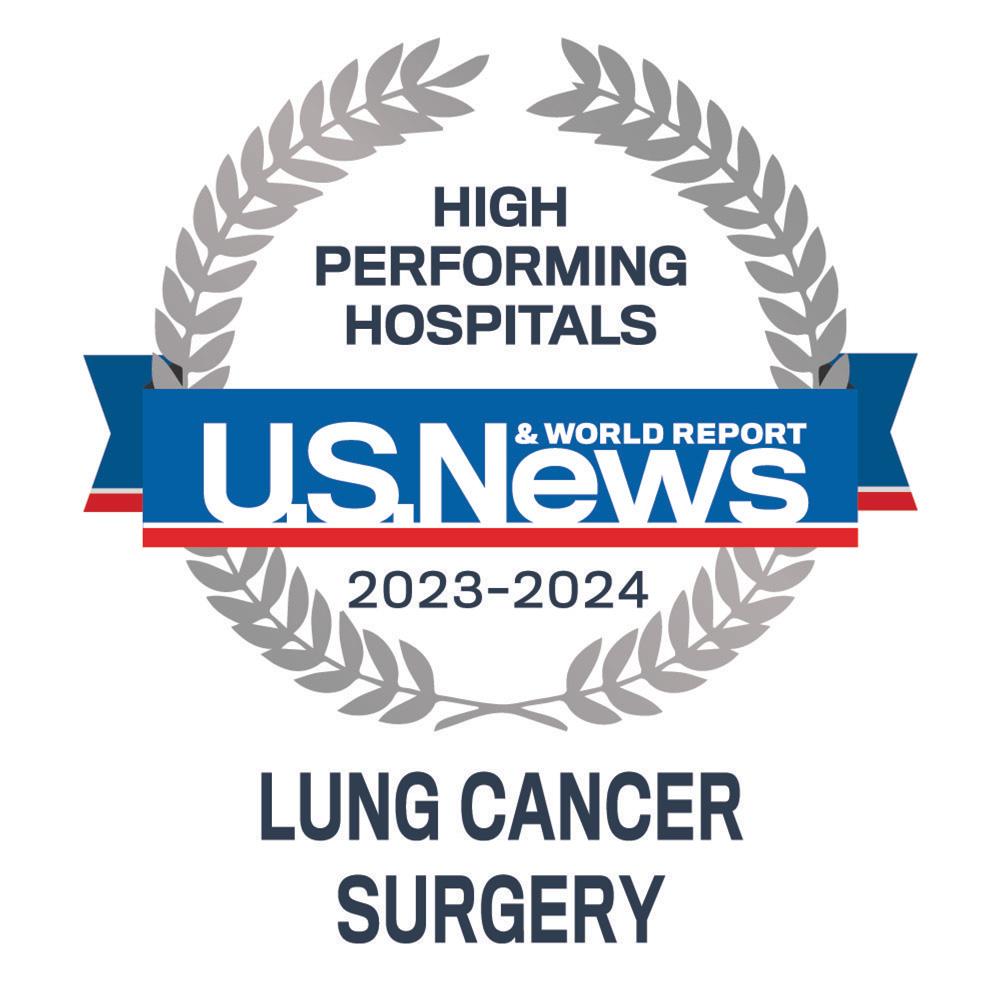 Rutgers Cancer Institute of New Jersey and Robert Wood Johnson University Hospital, an RWJBarnabas Health facility, earned several High Performing ratings in the 2023-2024 U.S. News & World Report Best Hospitals survey, including for lung cancer surgery.
Your Lung Cancer/Thoracic Oncology Team
---