Message from the Program Director
Welcome to the Pediatric Hematology and Oncology Fellowship program at Rutgers Cancer Institute of New Jersey and the New Jersey Pediatric Hematology Oncology Research Center of Excellence. I am excited to introduce you to what our program can offer and invite you to learn more.
We are committed to the education and training of new fellows in our subspecialty. We have the faculty, outpatient and inpatient facilities and the resources, clinical population, and research laboratories to provide a first-rate training program. For more than 30 years, the department has participated in clinical research trials and care for children with cancer and blood disorders across the tristate area. Now, under the umbrella of New Jersey's only NCI-designated Comprehensive Cancer Center at Rutgers Cancer Institute, the department has expanded its research and clinical missions to become a nationally known Center of Excellence. 
Our clinical mission is supported by a unified Pediatric Hematology/Oncology Service Line, caring for patients at sites across the RWJBarnabas Health system - the largest academic health care system in the state. Each faculty member has a specialized area of excellence within the field of Pediatric Hematology and Oncology. Within the Division, we have specialty clinics (with active laboratory and clinical programs) in Leukemia, Lymphoma, Solid Tumors, Neuro-oncology, Coagulation and Thrombosis, Sickle Cell Disease, Vascular Anomalies and Childhood Cancer Survivorship.  We have established a new Pediatric Cellular Therapy Program to include bone marrow transplant and other innovative cell-based therapy. Our division is a member of the Dana Farber Cancer Institute Consortium and of the Children's Oncology Group (both nationwide cooperative groups coordinating trials in Pediatric Oncology). We also direct and administer the Pediatric Program of two of the three state Regional Hemophilia Centers, as well as New Jersey's largest sickle cell program. 
Our research programs cover the gamut from bench to translational research and population science initiatives. Our department's research is fully funded by the National Institutes of Health, and state, and local grants. We also participate in collaborative research projects with our colleagues at Rutgers University, Princeton University, and the Big Ten Cancer Consortium. We are uniquely situated, qualified and excited to provide Pediatric Hematology and Oncology fellowship education in New Jersey. Thank you for your interest in the Pediatric Hematology and Oncology Fellowship at Rutgers Cancer Institute! We hope you find all the information you need.
Mission Statement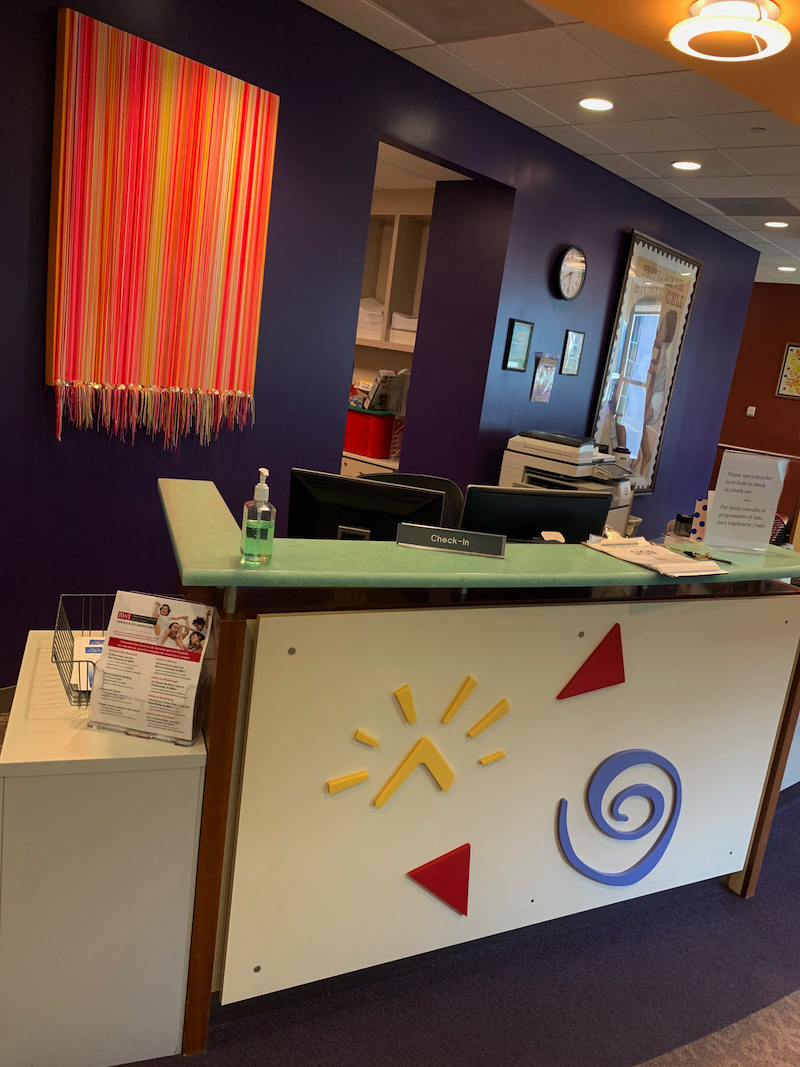 The mission of the Pediatric Hematology/Oncology Fellowship Program at Rutgers Cancer Institute of New Jersey is to prepare and train future clinician scientists to improve the lives of children with cancer and blood disorders through clinical care and research. At Rutgers Cancer Institute, our mission is to accelerate scientific discovery focused on understanding cancer, innovating cancer treatment, and improving cancer prevention; to provide outstanding, novel, and compassionate patient care; to provide evidence-based and culturally informed education to physicians, nurses, researchers, staff, and the community; and to achieve cancer health equity in our state through outreach to and engagement of our extraordinarily diverse communities.
Our program will develop leadership skills, clinical acumen, scholarship excellence, skill in systems-based practice and commitment to professionalism, diversity, and inclusion. The training includes acquisition of patient care expertise, practice in an evidence-based environment and achievement of foundational knowledge of scholarly activity and research. Fellows will participate in community family education programs (example: survivorship education night), work with our parent support group to provide medical information and leadership and will have the opportunity to work at our affiliated summer camps for children with cancer and blood disorders as camp physicians and counselors.
Curriculum
Hematology/oncology education will occur throughout the three years of fellowship training. The majority of clinical time will be spent in the first year, across inpatient rotations, outpatient clinics, and electives. Fellows will gain unique expertise with a diverse patient population through rotations based in New Brunswick at Rutgers Cancer Institute of New Jersey along with the Bristol Myers Squibb Children's Hospital in New Brunswick and the Children's Hospital of New Jersey at Newark Beth Israel Medical Center in Newark, NJ.
Fellows will gain experience and achieve competence throughout the continuum of care in both the acute care of patients with hematologic and oncologic disorders, as well as longitudinal care through chronic or recurrent disease care, transition to palliative care, and late effects or survivorship care. The second and third years consist of protected time for research, with a continuity outpatient clinic.
Education and mentorship are provided by nationally recognized faculty with a wide range of research and scholarly expertise for mentorship in basic, translational, clinical and educational research. Our faculty hold leadership roles in COG, the DFCI ALL Consortium, ASPHO, ASH, and SIOP. Educational activities include: weekly lecture series, weekly multidisciplinary tumor board, patient care conferences, monthly journal club and protocol/guideline reviews.

Fellowship Team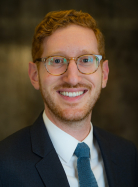 Scott Moerdler, MD
Program Director, Pediatric Hematology/Oncology Fellowship
Pediatric Hematologist/Oncologist
The Fellowship Program Director, Dr. Scott Moerdler, is committed to the education and scholarship of medical students, residents, and fellows. Clinically he cares for a wide range of hematology/oncology and is the Director of the Solid Tumor Program at Rutgers Cancer Institute. He is the local PI for early phase clinical trials and his translational research evaluates novel immunotherapies for pediatric oncology. Dr. Moerdler has been awarded numerous awards for his excellence in teaching and dedication to trainees. He leads and serves on multiple international, national, and regional educational committees and programs including Chair of the Education and Training Committee for the North American Branch of the International Society of Pediatric Oncology, upcoming co-director of the American Society of Hematology's Medical Educators Institute, and steering committee member of the regional v-Symphony program. Locally, he serves on the Resident Education Committee and a class chair for the Scholarly Oversight Committee for the Pediatric Residency Program and co-director of the Distention in Leadership in Academic Healthcare at Rutgers Robert Wood Johnson Medical School. Dr. Moerdler is passionate about cultivating our next generation of pediatric hematologists oncologists.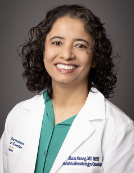 Shalu Narang, MD
Associate Program Director
Pediatric Hematology/Oncology Fellowship
Pediatric Hematologist/Oncologist
The Associate Fellowship Director, Dr. Shalu Narang is a Section Chief of Benign Hematology at Children's Hospital of New Jersey. She cares primarily for patients with bleeding and thrombotic disorders and hemoglobinopathies including sickle cell disease. She is involved in several local, regional and national committees including VENUS pediatric thrombosis and the New England Sickle Cell Consortium. She is involved in several clinical research projects for hematologic disorders and involved in industry sponsored clinical studies. She is the Co-PI of the American Society of Hematology Research Consortium at Newark Beth Israel Medical Center. She is an Associate Program Director for Pediatric Hematology/Oncology Fellowship program at Rutgers Health. Her background in medical education is prolific as she has been an Associate Program Director for Pediatric Residency since 2015. Her specific interests in medical education include feedback and evaluation of the trainees. She also has strong interest in Diversity, Equity and Inclusion and is a vice-chair for Special Interest Group for American Society of Pediatric Hematology/Oncology.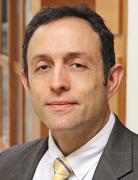 Peter Cole, MD
Chief, Division of Pediatric Hematology/Oncology
Embrace Kids Foundation Endowed Chair in Pediatric Hematology/Oncology
Director of Hematology, Oncology and Cellular Therapies at Bristol-Myers Squibb Children's Hospital
The Chief of the Division, Dr. Peter Cole, is also the Director of the New Jersey Center for Pediatric Cancer and Blood Disorders Research. He has held leadership roles in the Children's Oncology Group and chaired multiple clinical trials testing innovative therapy approaches for pediatric patients with hematologic malignancies. His laboratory research, funded by the National Institutes of Health focuses on reducing persistent chemotherapy-related toxicities, such as cognitive impairment. Like Dr. Moerdler, he is committed to medical education, with a long history of mentoring students, trainees, and junior faculty.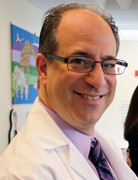 Richard Drachtman, MD
Clinical Section Chief, Pediatric Hematology/Oncology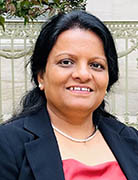 Niketa C. Shah, MD
Chief, Pediatric Bone Marrow/Stem Cell Transplantation and Cellular Therapies
Margaret Masterson, MD
Medical Director, LITE Program
Pediatric Hematologist/Oncologist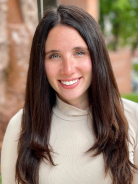 Marissa Botwinick, DO, MS
Pediatric Hematologist/Oncologist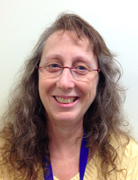 Susan Murphy, MD
Director, Pediatric Thrombosis and Hemostasis
Pediatric Hematologist/Oncologist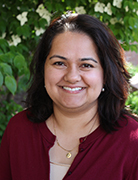 Archana Sharma, DO
Pediatric Hematologist/Oncologist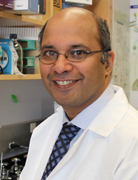 Shridar Ganesan, MD, PhD
Associate Director for Translational Research
Chief, Section of Molecular Oncology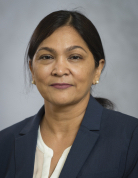 Meenakshi Goyal-Khemka, MD
Pediatric Hematologist/Oncologist

Teaching Faculty
Teena Bhatla, MD
Associate Professor of Pediatrics
Director, Division of Hematology/Oncology at NBIMC
Advaitha Madireddy, PhD
Assistant Professor – Genomic Instability and Cancer Genetics
Karen Long-Traynor, PhD
Assistant Professor of Pediatrics
Katie Devine, MPH, PhD
Chief, Section of Pediatric Population Science, Outcomes, and Disparities Research
 
How to Apply
Fellowship program applications will be accepted and reviewed only via ERAS (Electronic Fellowship Application Service). The ERAS website can be accessed at aamc.org/eras.
Required Documents via ERAS
ERAS application (CAF)
Four letters of recommendation (LoRs)

Must include:

one letter from your residency program director
one letter from a pediatrics faculty member

Personal statement including a description of special interests and career goals
Medical school transcript
Medical student performance evaluation/Dean's letter
Wallet-size color photograph
USMLE transcripts or COMLEX transcripts
ECFMG status report (only for International Medical Graduates)
After applications are thoroughly reviewed, qualified candidates will be contacted for an interview.
 
Matching Program
Applicants must register with the National Residency Matching Program on the NRMP web site.
 
Contact Us
Lory Cotangco
Program Coordinator
Email: lory.cotangco@rutgers.edu