New Brunswick
Main Facility – 195 Little Albany Street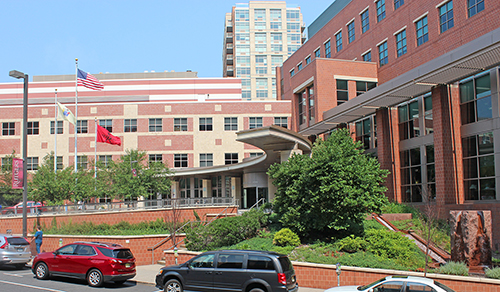 The main facility of Rutgers Cancer Institute of New Jersey is located at 195 Little Albany Street, New Brunswick, NJ, across the street from our flagship Cancer Hospital, Robert Wood Johnson University Hospital and RWJBarnabas Health facility. Our 225,000 square foot location houses patient-focused outpatient clinical space for adult and pediatric patient care as well research space for our renown faculty members to conduct basic, clinical, population, and translational research.  Rutgers Cancer Institute provides multidisciplinary, state-of-the-art cancer care including access to the latest medicines and most advanced treatment options available such as clinical trials. Learn more
---
East Tower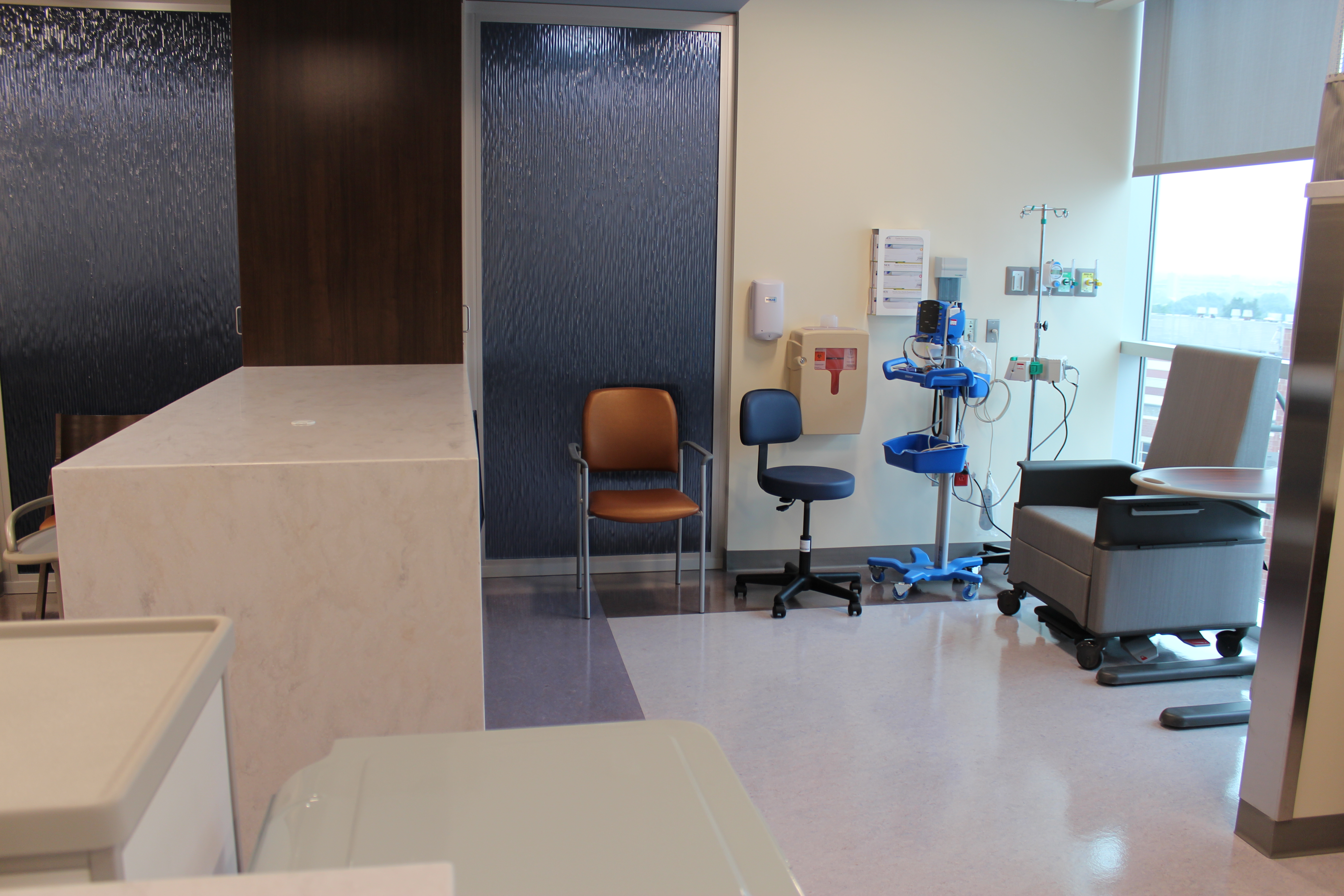 East Tower houses Rutgers Cancer Institute's Blood and Marrow Transplant Program and Hematologic Malignancies Programs as well as the Rutgers Cancer Institute and RWJBarnabas Health's seven-day-a-week infusion area. The facility is located across the street from the main Rutgers Cancer Institute building in the Robert Wood Johnson University Hospital East Tower building on the ninth floor. Learn more
---

Newark
University Hospital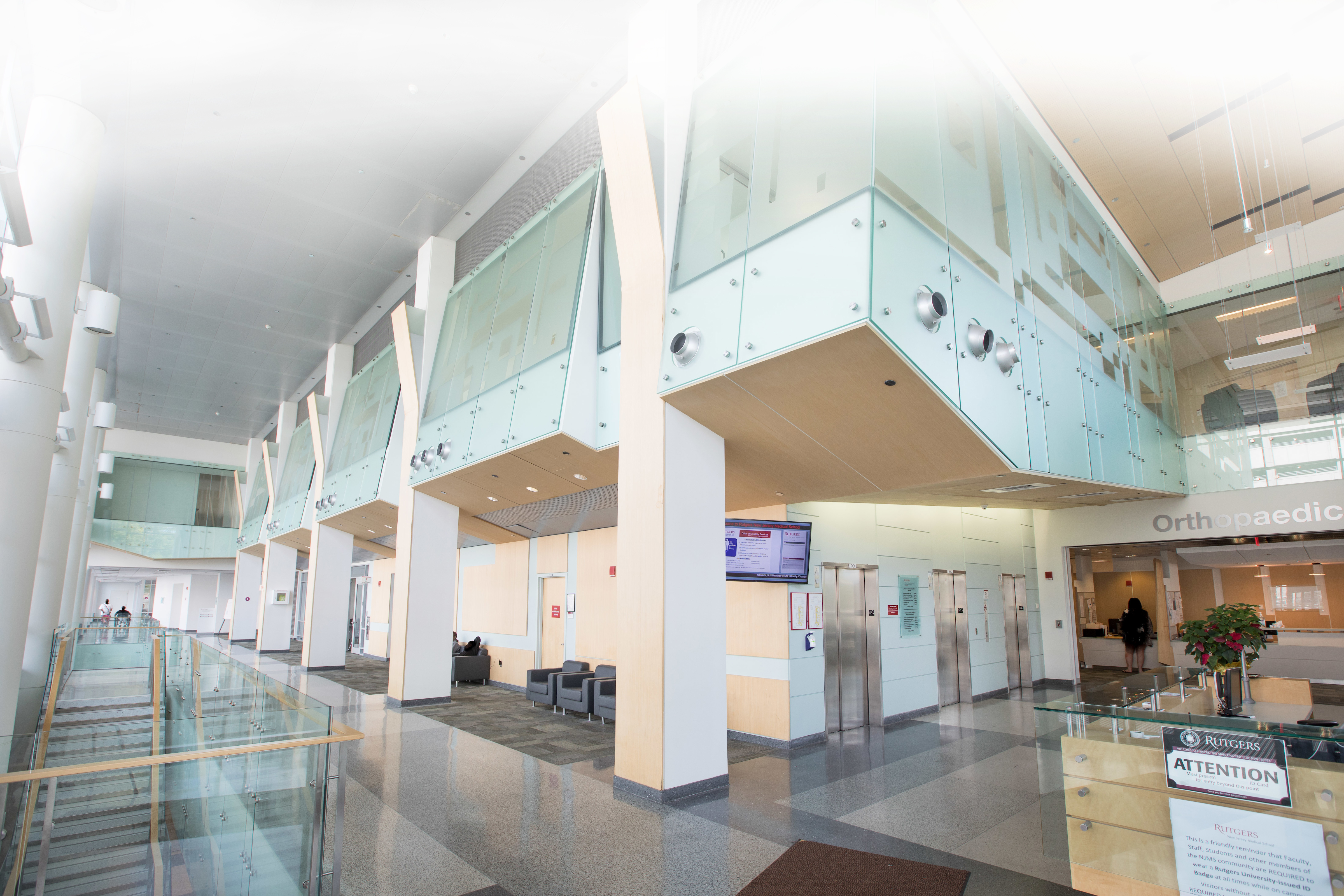 Through our partnership with University Hospital, University Hospital Newark provides NCI-designated Comprehensive Cancer Care services such as access to the most advanced cancer treatment options and clinical trials to the residents of the greater Essex County region to improve outcomes for patients and their families impacted by cancer. Learn more about the multidisciplinary patient care at University Hospital Newark.
---

RWJBarnabas Health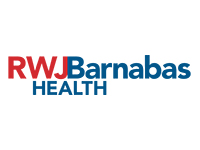 RWJBarnabas Health is the most comprehensive health care delivery system in New Jersey, treating more than 3 million patients a year. The system includes twelve acute care hospitals, three acute care children's hospitals and a leading pediatric rehabilitation hospital (Children's Specialized Hospital), a freestanding 100-bed behavioral health center, ambulatory care centers, geriatric centers, the state's largest behavioral health network, comprehensive home care and hospice programs, fitness and wellness centers, retail pharmacy services, a medical group, multi-site imaging centers and four accountable care organizations.
Rutgers Cancer Institute along with its partner RWJBarnabas Health, offers patients access to the most advanced treatment options including clinical trials and novel therapeutics such as precision medicine, and immunotherapy – many of which are not available at other facilities across the state. Patients have access to this state-of-the-art treatment throughout New Jersey at RWJBarnabas Health or at Rutgers Cancer Institute. The unique partnership combines the strength of both entities bringing world class cancer care close to home.