The Mesothelioma Research and Treatment Program offers comprehensive, state-of-the-art evaluation and world-class clinical care for individuals with mesothelioma to provide them successful treatment with improved longevity and quality of life. Each patient's case is throughly reviewed by a team of specialists to provide individualized care and an integrated course of treatment that takes into consideration the patient's specific needs and circumstances.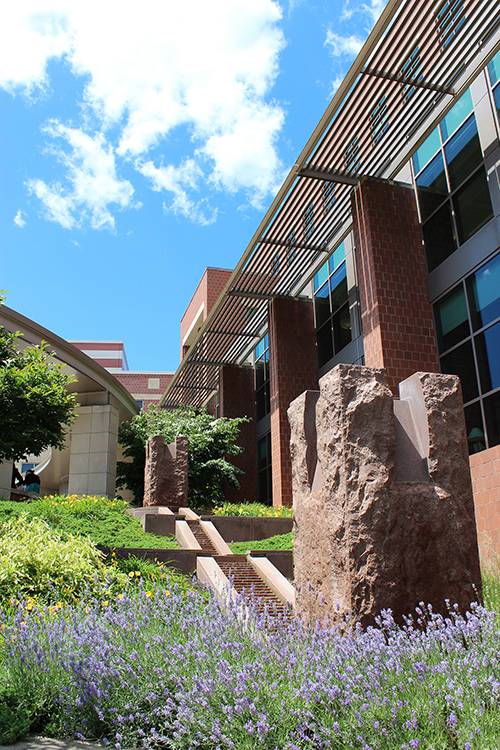 Our approach to cancer care is built on a foundation of values that we share in caring for our patients: compassion, communication, respect, teamwork, and a commitment to providing patients with exceptional surgical care as part of a multidisciplinary treatment plan. We value partnerships with other physicians who are involved with the patient's cancer treatment and understand that successful treatment requires teamwork through a patient-centered approach for the management of mesothelioma. As New Jersey's only National Cancer Institute-designated Comprehensive Cancer Center, we also offer patients access to the latest clinical trials and treatment options.
Our physicians provide care at Rutgers Cancer Institute as well as Robert Wood Johnson University Hospital in New Brunswick, NJ, and Cooperman Barnabas Medical Center in Livingston, NJ, both part of RWJBarnabas Health. The center is internationally recognized for its leadership and expertise in the multidisciplinary treatment and research of mesothelioma.
 
Learn about our team of surgical oncologists, medical oncologists and radiation oncologists
 
What is Mesothelioma?
Mesothelioma is a rare cancer that arises primarily from the membranes lining the lung or abdominal cavity
Asbestos exposure and smoking are factors known to be associated with mesothelioma
Once symptoms develop (such as shortness of breath or abdominal bloating) initial diagnostic scans should raise suspicion of the disease
Diagnosis is made based on a tissue biopsy
Successful treatment requires careful coordination of care between oncology specialists and is best done at centers with expertise and experience in managing patients with the condition
Learn more

Blogs
Peritoneal Mesothelioma: What is it?
'Turning up the Heat' on Chemotherapy with HIPEC Treatment

Contact us
Peritoneal Mesothelioma
Call 732-235-8515 to schedule an appointment with Dr. H. Richard Alexander
Pleural Mesothelioma
Call 973-322-6757 or 973-322-8996 to schedule an appointment with Dr. Subroto Paul