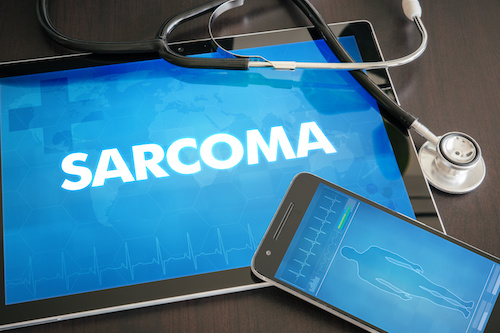 Rutgers Cancer Institute Sarcoma and Soft Tissue Oncology program provides comprehensive multidisciplinary care to patients with soft tissue sarcomas, osteosarcoma, Ewing sarcoma, Kaposi sarcoma, uterine sarcomas, gastrointestinal stromal tumors (GIST) and others.
If you have been diagnosed with one of these rare diseases, a visit with a sarcoma specialist will help answer questions about your disease. What do I have? Where is it? What do I do about it?
With over 70 different types of sarcomas, it is important to speak with someone who has experience treating different sarcomas and the specialized care required to manage these diseases optimally.
Our dedicated team of specialists, in partnership with RWJBarnabas Health, includes surgical oncologists, radiation oncologists, medical oncologists, radiologists, orthopedic surgeons, pathologists, nurses and social workers. The team meets on a weekly basis to review and discuss each patient's case, and a treatment plan is formulated according to the patient's medical condition and the extent of their disease.
Treatment for sarcomas and other soft tissue cancers include:
chemotherapy
complex surgical procedures
radiation
In more advanced cases immunotherapy, targeted therapy using precision medicine, clinical trials, and complex surgical procedures are used. Surgical expertise is especially important because these tumors frequently involve vital structures and need specialized training to remove safely and effectively without causing undue harm.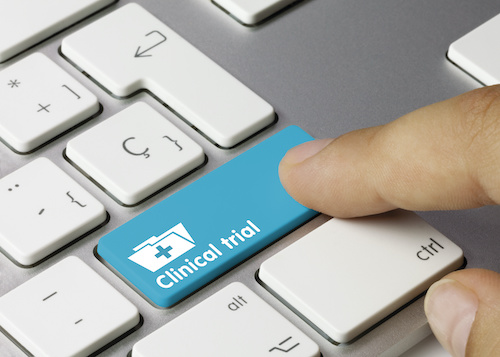 Some tumors may not be removable at first glance, but with a combination approach using radiation and chemotherapy, tumors can be reduced in size making surgery possible. Our innovative clinic trial efforts use combinations of agents and modalities such as AMG-232 in combination with radiation to push the boundaries of such pre-surgical treatment.
Clinical trials offer a wide array of approaches toward fighting cancer - including standard chemotherapy, immunotherapy, biologic therapy and exciting new drugs under development - are available to help control disease and reduce the toxicity usually associated with treatment. Many of these clinical trials are only available at NCI-designated Comprehensive Cancer Centers such as Rutgers Cancer Institute of New Jersey.
In addition to some of the most promising new therapies, and in recognition that cancers affect not only the individual afflicted but his/her entire family, a social worker is assigned to each family as needed to help them cope with this serious and often frightening disease.
 
---
---
---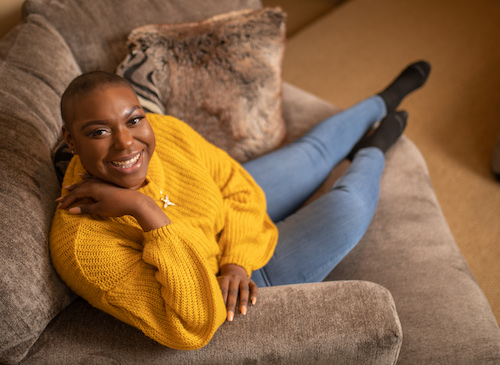 Never did 27-year-old Keosha Doyle think that a tiny bump on her arm would develop into a rare sarcoma. In treating the 'whole patient,' experts at Rutgers Cancer Institute managed her cancer and so much more. Read more about Keosha's story
---