Cancer Research Training and Education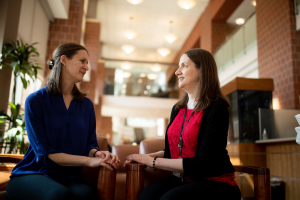 Rutgers Cancer Institute of New Jersey has a rich tradition of providing cancer research education, training, and career enhancement opportunities that span the academic continuum. A broad spectrum of formal training programs, seminars, conferences, and educational events are offered to learners at all levels of development. From middle school to postgraduate training to continuing education for working professionals, Rutgers Cancer Institute provides a number of education, training, and career development opportunities in cancer research and patient care.
We are home to New Jersey's only residency program in radiation oncology, and each year clinical residents and fellows come to Rutgers Cancer Institute to receive specialized training in several fellowship programs, including breast surgery, complex general surgical oncology, hematology/oncology, and precision radiation oncology.
Each year, Rutgers Cancer Institute hosts two major educational forums in oncology research. This includes the Annual Retreat on Cancer Research, held in collaboration with the New Jersey Commission on Cancer Research, which brings together New Jersey's leading scientists gather to discuss the latest cancer research being conducted throughout the state. World-renown leaders in oncology convene at Rutgers Cancer Institute-Princeton University Annual Cancer Research Symposium to take collective action toward mobilizing the latest scientific advances in cancer care to facilitate the implementation of best practices to improve the prevention, diagnosis, and treatment of cancer.
---
Nursing Education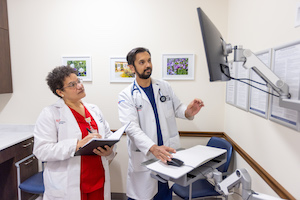 Rutgers Cancer Institute of New Jersey offers a number of continuing medical and clinical education programs tailored to the unique skillset and educational needs of oncology nurses. Through our nursing education program, thousands of nurses across the state receive specialized training designed to cover a multitude of oncology nursing topics for nurses who support, organize, and administer treatment for patients suffering from cancer, regardless of the care setting they work in.
---
Patient Education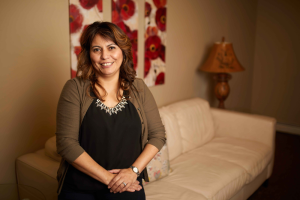 Receiving a cancer diagnosis is a life-changing event which presents many challenges to patients and their families. At Rutgers Cancer Institute of New Jersey, we believe that well-informed patients and caregivers are better able to meet those challenges and navigate the sequence of care. Knowledge about cancer empowers patients to become active participants in their health care. The Resource and Learning Center (RLC) at Rutgers Cancer Institute provides our patients and communities with relevant information that covers all aspects of cancer and cancer treatment, including cancer types, risk factors and detection, and comprehensive care plans that encompass emotional and social support, and cancer survivorship during and after treatment.
View All Patient Education Events
---
Skin Smart Campus
Rutgers University is recognized as a Skin Smart Campus by the National Council on Skin Cancer Prevention. The Indoor Tan-Free Skin Smart Campus Initiative began in response to the 2014 U.S. Surgeon General's call to action to prevent skin cancer. To ensure the well-being of our students, we provide a safe, healthy learning and living environment on and off campus through our pledge to disallow indoor tanning devices on campus or in any of our affiliated buildings and facilities. We have also adopted a skin cancer prevention campus policy and provide skin cancer education and services.