Rutgers Cancer Institute of New Jersey, together with RWJBarnabas Health, provides state-of-the-art, compassionate, cancer care for adults and children. Led by a team of nationally recognized physicians in medical, radiation, surgical and pediatric oncology, we take a multidisciplinary approach to your treatment plan. Our cancer care teams also include nurse practitioners, nurse navigators, social workers and other health professionals who work together to provide you with the most advanced care available.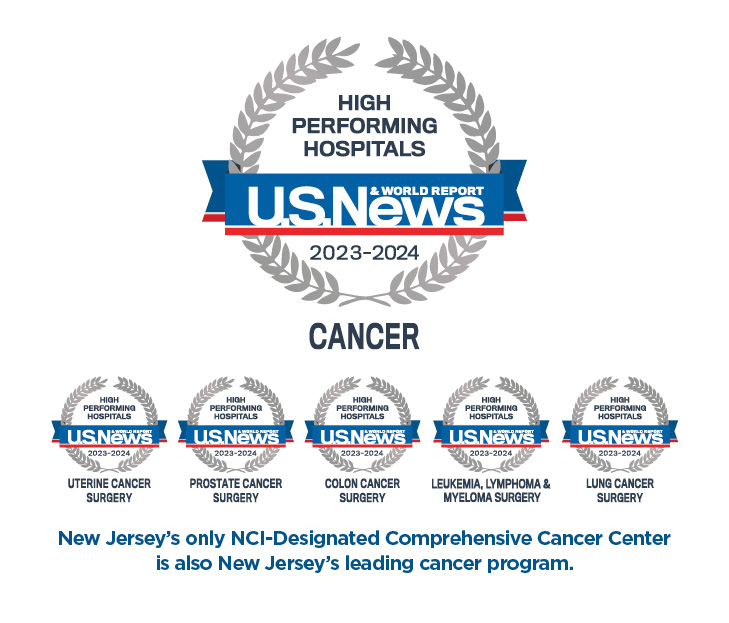 Through the transformation of laboratory discoveries into clinical practice, we target cancer with precision medicine, immunotherapy and clinical trials and provide the most advanced  world-class cancer care to adults and children. 
As the only National Cancer Institute-designated Comprehensive Cancer Center in the state of New Jersey, our development of and participation in clinical trials sets us apart. 
For more information about clinical trials at Rutgers Cancer Institute of New Jersey, contact us at
732-235-7356 or  find a clinical trial. 
Notice of Privacy Practices for Protected Health Information for Patients (PDF)
 
Who is a Caregiver?
Social Worker Rose Slirzewski at Rutgers Cancer Institute talks about the importance of caregivers during this Caregivers Awareness Month.