Data managed by NJDOH and Rutgers Cancer Institute supports cancer research through SEER Program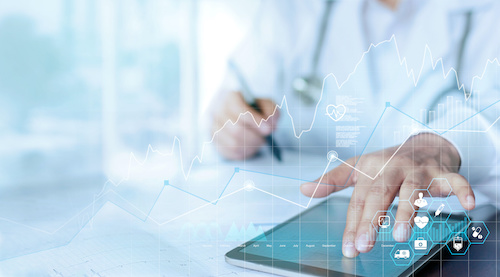 New Brunswick, N.J., April 27, 2021 – The New Jersey State Cancer Registry (NJSCR), under the direction of the State Department of Health in partnership with Rutgers Cancer Institute of New Jersey, has been awarded a seven-year, $9,085,109 contract (75N91021D00009) from the National Cancer Institute (NCI) to support core infrastructure and research activities as part of the Surveillance, Epidemiology, and End Results (SEER) Program.  
The SEER Program is considered to be the most authoritative source of information on cancer incidence and survival in the United States.  The NJSCR is one of only 18 population-based CORE registries in the country that are part of the SEER Program and is one of only three awarded SEER CORE infrastructure contracts during this highly competitive round of funding from the NCI.  The SEER Program is an important source of information, widely used by health care providers, public health officials and administrators, and researchers.
"This funding is made possible in part due to Rutgers Cancer Institute's designation as New Jersey's only NCI-designated Comprehensive Cancer Center, and will support critical work as there is a great demand for quality data resources for collaborative cancer research," shares Rutgers Cancer Institute Director Steven K. Libutti, MD, FACS, who is also senior vice president, oncology services, RWJBarnabas Health.  "Data from the NJSCR aids investigators at Rutgers Cancer Institute and beyond in research that helps us better describe cancer patterns, discover cancer causes and plan programs for those impacted by cancer – all leading to better outcomes for our populations."
The funding will support ongoing cancer surveillance activities at the NJSCR, as well as support enhancements to New Jersey's electronic reporting systems such as electronic pathology and medical claims data transmissions. This is in addition to other SEER registry informatics projects leveraging artificial intelligence to streamline case identification and reportability through machine learning and auto-coding important variables such as cancer site and histology based on pathology data.
"The NJSCR provides data on cancer trends that can be very useful for preventing and controlling cancer and improving treatment and care. These data are also used to address New Jersey residents' concerns on cancer issues," says state Department of Health Commissioner Judith M. Persichilli, RN, BSN, MA. "In addition, incidence rates from our diverse population are shared with the federal Centers for Disease Control and Prevention and the NCI to help inform analyses comparing other states and the nation. We are pleased this support will help continue such important work conducted in partnership with Rutgers Cancer Institute."
"This award is exemplary of the work of cancer registrars across the State of New Jersey who contribute surveillance data to the SEER Program. As a result of rigorous data collection and quality control methods, NJSCR data is routinely included in national and international publications of cancer incidence, mortality and survival statistics," notes NJSCR Director Antoinette Stroup, PhD, who is a resident member of Rutgers Cancer Institute and a professor of epidemiology at Rutgers School of Public Health. "This funding will help ensure timely and complete cancer reporting across the state of New Jersey." Dr. Stroup will lead the NJ SEER Program along with the Deputy Director of the Cancer Surveillance Research Program, Lisa Paddock, PhD, MPH and the NJSCR Program Manager, Heather Stabinsky, MSEd, CTR.  
Federal funds supporting this work in whole or in part are provided by the National Cancer Institute, National Institutes of Health, Department of Health and Human Services, under Contract No. 75N91021D00009. The contract runs through April 2028.
About Rutgers Cancer Institute of New Jersey
As New Jersey's only National Cancer Institute-designated Comprehensive Cancer Center, Rutgers Cancer Institute, together with RWJBarnabas Health, offers the most advanced cancer treatment options including bone marrow transplantation, proton therapy, CAR T-cell therapy and complex surgical procedures.  Along with clinical trials and novel therapeutics such as precision medicine and immunotherapy – many of which are not widely available – patients have access to these cutting-edge therapies at Rutgers Cancer Institute of New Jersey in New Brunswick, Rutgers Cancer Institute of New Jersey at University Hospital in Newark, as well as through RWJBarnabas Health facilities. To make a tax-deductible gift to support Rutgers Cancer Institute of New Jersey, call 848-932-8013 or visit www.cinj.org/giving.
###
For journalists – contact:
Krista Didzbalis
Media Relations Assistant
908-812-6114
krista.didzbalis@rutgers.edu
For patient appointments/inquiries – contact:
844-CANCERNJ (844-226-2376)