Why Choose an NCI-designated Comprehensive Cancer Center for care?
The NCI Comprehensive Cancer Center designation reaffirms the value Rutgers Cancer Institute provides to New Jersey through research, treatment, prevention and education. Together with RWJBarnabas Health, there is a commitment to providing integrated, cutting-edge cancer care to those in New Jersey and the region.
In addition to accessing novel treatments on-site at Rutgers Cancer Institute, patients undergoing cancer care at one of the 11 RWJBarnabas Health acute care hospitals across the state also have access to oncology specialists, cutting-edge therapies and clinical trials at Rutgers Cancer Institute while maintaining an important connection to the healthcare facility at which they entered.
In many cases, there are innovative treatments that are only available through NCI-designated Comprehensive Cancer Centers and their affiliates. On-site research conducted in Rutgers Cancer Institute laboratories in collaboration with research consortium partners, results in the development of cutting-edge clinical trials. Comprehensive Cancer Centers have the ability to translate scientific discovery from the laboratory bench to patient bedside and back again to optimize development of new therapies.

"A focus on innovation and collaboration in life-sciences will change New Jersey and the nation for the better, something exemplified by the redesignation of Rutgers Cancer Institute as the state's only NCI-designated Comprehensive Cancer Center," says New Jersey Governor Phil Murphy. "This long-standing collaboration between Rutgers and Princeton University is focused on reducing our state's cancer burden through collaborative research, innovative treatment options, and emphasizing cancer prevention and education to residents across the state. As Governor, I am proud to have such a ground-breaking and forward-looking facility in New Jersey and confident that the work being done at Rutgers Cancer Institute will impact countless lives."
How do NCI-designated Comprehensive Cancer Centers serve their communities?
Along with advancing research and treatment, NCI Comprehensive Cancer Centers also are responsible for putting forth programs emphasizing cancer education, prevention and outreach that serve their states and catchment areas. The entire state of New Jersey is Rutgers Cancer Institute's catchment area, as designated by the NCI. 
The NCI recognizes Rutgers Cancer Institute's important work in cancer control – from prevention to survivorship – and transforming research data in these areas into interventions that not only serve the people of New Jersey but beyond.
Highlighted in its most recent NCI site visit were efforts by Rutgers Cancer Institute research members in examining tobacco regulation and the impact on tobacco control policies. Also cited was the Institute's support of public health initiatives – including the recently developed ScreenNJ initiative with the New Jersey Department of Health to enhance cancer screening, prevention and education activity.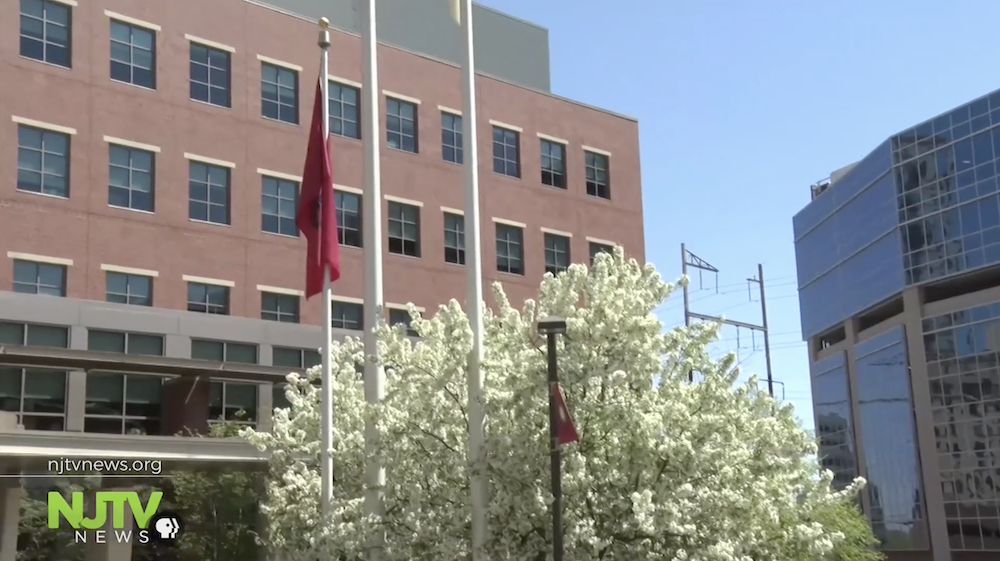 Director Dr. Steven Libutti speaks to NJTV about Rutgers Cancer Institute's redesignation as a Comprehensive Cancer Center, one of only an elite group in the country and the only such center in New Jersey, and what the grant means for the Institute's research and care of patients. Watch now
Resources
Learn more about Rutgers Cancer Institute of New Jersey leadership