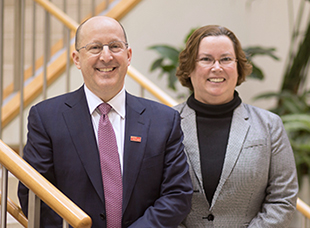 As New Jersey's only National Cancer Institute (NCI) – designated Comprehensive Cancer Center, Rutgers Cancer Institute of New Jersey's team of internationally recognized physicians and researchers is driven by a singular focus and mission, to help individuals fight cancer. Through the transformation of laboratory discoveries into clinical practice, we target cancer with precision medicine, immunotherapy and clinical trials and provide the most advanced, comprehensive, and compassionate world-class cancer care to adults and children. This mission is being accomplished in partnership with RWJBarnabas Health. Rutgers Cancer Institute physicians and scientists work side by side to make sure the most sophisticated treatments are delivered to our patients quickly and safely - the future of cancer treatments today.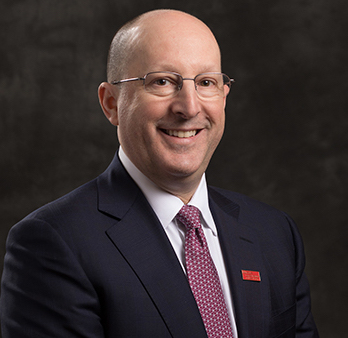 iHeart Radio's 'CEO Unplugged' recently spoke to Dr. Steven Libutti, Director of Rutgers Cancer Institute, to discuss advances being made in cancer research and treatment.
The coveted NCI Comprehensive Cancer Center designation, awarded to only an elite group of such centers nationwide, is granted competitively to institutions characterized by their scientific leadership, resources, and the depth and breadth of an outstanding track record of research discoveries in basic, clinical, and population science as well as the ability to translate these discoveries to benefit cancer patients. To gain a Comprehensive Cancer Center designation, the highest ranking given by the NCI, a center must meet rigorous criteria in cancer care, research, prevention and education and demonstrate an added depth and breadth of research, as well as substantial transdisciplinary research that bridges these scientific areas. Rutgers Cancer Institute operates as a consortium cancer center between Rutgers University and Princeton University, as identified by the NCI.  Rutgers Cancer Institute brings together the top cancer researchers and clinicians throughout New Jersey to apply the latest technologies, therapies, and approaches to improve cancer diagnosis, treatment, and prevention.
Researchers from Rutgers Cancer Institute have made outstanding scientific contributions towards the national goal of reducing the incidence of cancer and improving the outcomes for cancer patients.  Rutgers Cancer Institute coordinates basic, clinical and population research through five comprehensive research programs comprised of faculty who form cohesive, interdisciplinary groups supported by peer-reviewed grants and Rutgers Cancer Institute shared resources. Close to 250 Rutgers Cancer Institute faculty members garner more than $100 million annually in federal, state and philanthropic grant support. 
Rutgers Cancer Institute of New Jersey is part of Rutgers Health, the most comprehensive academic health care provider organization in New Jersey, offering a breadth of accessible clinical care throughout the State supported by the latest health-related research and education. Rutgers Health connects health care providers across disciplines, including doctors, nurses, dentists, physician assistants, pharmacists, clinical psychologists and social workers, with a single focus: helping people and populations get well and stay well by delivering consistent, coordinated, value-based health care.
Our Mission
Our mission is to accelerate scientific discovery focused on understanding cancer, innovating cancer treatment, and improving cancer prevention; to provide outstanding, novel, and compassionate patient care; to provide evidence-based and culturally informed education to physicians, nurses, researchers, staff, and the community; and to achieve cancer health equity in our state through outreach to and engagement of our extraordinarily diverse communities.  
Our Vision
Through our science, our evidence-based actions, our openness, and our respect for those we serve, we will advance cancer-focused research worldwide and reduce the burden of cancer in our catchment area. By engaging with and empowering our exceptionally diverse populations, and addressing their questions and fears, we will engender hope for cancer patients and their families and play a critical role in strengthening the fabric of our communities by gaining and protecting their trust and providing access to the outstanding oncology care each person deserves.