Rutgers Cancer Institute researcher awarded grant to explore tumor proteins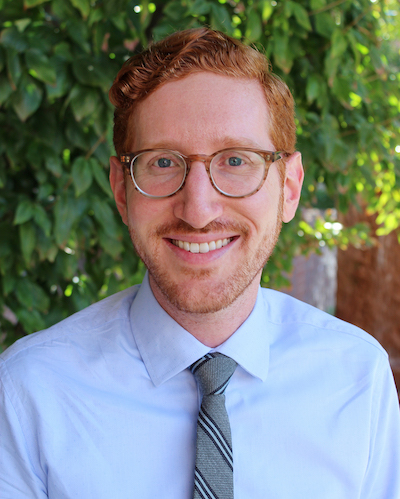 New Brunswick, N.J., July 29, 2019 –Rutgers Cancer Institute of New Jersey pediatric hematologist/oncologist Scott Moerdler, MD, has received a $50,000 grant to help identify new prognostic markers and potential therapeutic targets in pediatric Hodgkin lymphoma. The Children's Oncology Group Foundation awarded this grant with the underlying support of St. Baldrick's Foundation. 
Pediatric Hodgkin lymphoma is a type of cancer that forms in the lymph system.  It usually stems from B cells, which are part of the body's immune system. While both children and adults can develop the disease, it is the most common cancer diagnosed in those aged 15 to 19. Thanks to treatment advances over the past few decades, the five-year survival rate for pediatric patients diagnosed with Hodgkin lymphoma is more than 90 percent (Ward, et al., CA Cancer J Clin. 2014 Mar-Apr), but certain subgroups have lower cure rates and current treatments aim to address this gap.  Immunotherapy is one of these treatments having a positive impact.
Tumors often find ways to hide from the body's immune system by presenting proteins that trick the body into thinking that the tumor belongs there. Immunotherapy aims to block the tumor's ability to utilize such proteins, thereby allowing the immune system to recognize the tumor as foreign and kill it. One such protein that can assist in tumors evading the immune system is the recently discovered HHLA-2, which is present on many adult tumors.
In this project, Dr. Moerdler aims to learn if HHLA-2 and other similar proteins are present on pediatric Hodgkin lymphoma and to determine their impact on patient survival outcomes using matched patient data from prior Children's Oncology Group clinical trials.
"This information can help identify new prognostic markers and hopefully help guide future treatment as new therapies targeting these new proteins are being developed," notes Moerdler, who is also an assistant professor of pediatrics at Rutgers Robert Wood Johnson Medical School. "We hope the findings from this project will be used to support new clinical trials for pediatric patients with Hodgkin lymphoma."
The project period is for one year.
About Rutgers Cancer Institute of New Jersey
As New Jersey's only National Cancer Institute-designated Comprehensive Cancer Center, Rutgers Cancer Institute, along with its partner RWJBarnabas Health, offers the most advanced cancer treatment options including bone marrow transplantation, proton therapy, CAR T-cell therapy and complex robotic surgery.  Along with clinical trials and novel therapeutics such as precision medicine and immunotherapy – many of which are not widely available – patients have access to these cutting-edge therapies at Rutgers Cancer Institute of New Jersey in New Brunswick, Rutgers Cancer Institute of New Jersey at University Hospital in Newark, as well as through RWJBarnabas Health facilities.
Along with world-class treatment, which is often fueled by on-site research conducted in Rutgers Cancer Institute laboratories, patients and their families also can seek cancer preventative services and education resources throughout the Rutgers Cancer Institute and RWJBarnabas Health footprint statewide. To make a tax-deductible gift to support the Cancer Institute of New Jersey, call 848-932-8013 or visit www.cinj.org/giving.
###
For journalists – contact:
Michele Fisher, Public Relations Manager
732-235-9872
michele.fisher@rutgers.edu
For patient appointments/inquiries – contact:
732-235-8515