Thank you to all who joined us for our
National Cancer Survivors Day Celebration!


About Our Keynote Speaker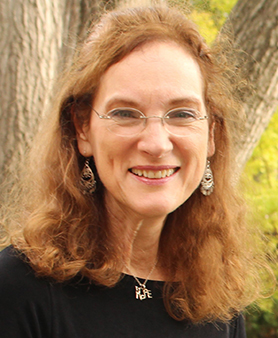 Wendy S. Harpham, MD, is a doctor of internal medicine, 27-year cancer survivor, best-selling author, nationally recognized speaker and patient advocate. After many courses of treatment, including investigational drugs received in three clinical trials, Wendy's lymphoma has remained in remission. From both sides of the stethoscope, Wendy has used her useful perspective to help patients become healthy survivors — namely, survivors who get good care and live as fully as possible. 
Since her diagnosis, Wendy has played an important role in raising awareness among clinicians and in empowering patients to talk with their healthcare team about the challenges of survivorship, such as coping with post-treatment fatigue, raising healthy children when a parent has cancer, and participating in clinical trials. Motivated by her commitment to fostering healing clinician-patient bonds, Wendy's latest projects focus on helping patients both nourish healthy hopes and narrow the gap between knowing what to do and actually doing it.
Wendy is the award winning author of "After cancer" and "Happiness in a Storm." She just released her latest book, "Healing Hope" in which she shares her hard-earned wisdom about finding and nourishing the best hopes for individuals. From her perspective as a longtime cancer survivor and leader in survivorship, she offers powerful insights, practical tips, and original aphorisms that encourage readers to think about hope in new ways. In addition to her groundbreaking books and articles, Dr. Harpham has been writing a popular and award-winning regular column for Oncology Times, "View from the Other Side of the Stethoscope."