Story by Maryann Brinley  •  Portraits by John O'Boyle      View the complete magazine | Subscribe to Cancer Connection
When diagnosed with advanced stage endometrial cancer, Irma Lopez came to the Gynecologic Oncology Program at Rutgers Cancer Institute. What she wasn't expecting was an 'out of the box' approach by members of the Phase 1/Investigational Therapeutics Program who found a clinical trial just right for her.
She's sitting in the parking lot outside her gynecologist's office, scared, shocked, frightened to her core. Not sure exactly what she just heard from the doctor's mouth, Irma Lopez knows it, doesn't want to know it, but can't forget the doctor's words: stage 4 endometrial cancer. At least she thinks that's what she heard. "I couldn't process anything," Lopez recalls almost two years later. "My mind was a blur, a buzz. I wasn't thinking clearly. I was crying. I couldn't move. This was bad." It was August 2016.
There in her car, the first clear thought that entered her head was, "Call my sister. I have three sisters, Roxanna, Gina, and Claudia. I'm a twin but my twin is a brother and I'm closer to my sisters," says this 47-year-old single mother and former healthcare provider at a nursing home. "I called Roxanna first and she said to me, 'Stay where you are. We are coming to get you.' So I sat there in the lot. Roxanna left work to drive to me. When she arrived 30 minutes later, she said, 'We are going back into the doctor's office now. We are going to ask the doctor to tell us both your diagnosis again. Maybe you misunderstood something. Maybe you didn't hear something else. So let's go right back and have her tell us together.'"
Back inside, they learned that there was no misunderstanding and the diagnosis of a serious, late-stage gynecological cancer would require all the innate wisdom and strength this family, including her parents and her only son Christopher, whom she describes as her "rock," could muster.      
Severe bloating and bleeding had sent her to the gynecologist initially and this diagnosis came a few days later. Now, sitting alongside her sister in that office for a second time, Lopez felt stronger emotionally. The doctor offered several suggestions for care and referrals to oncologists but her sister took the lead, "Thank you. We are going to research what is the very best treatment for her and which healthcare team can provide it."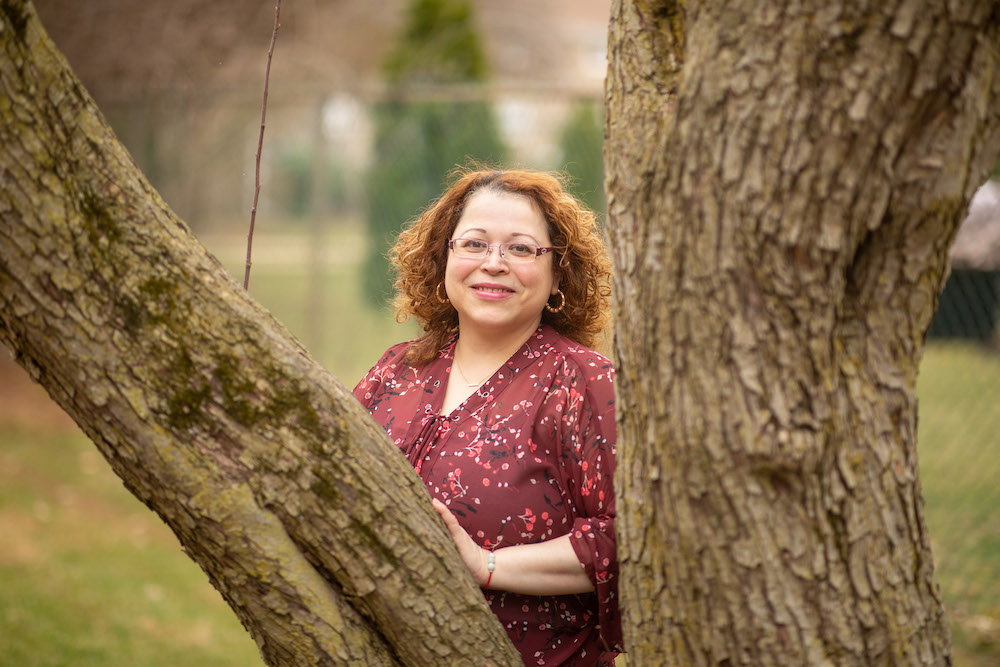 Two major surgeries and two unsucessful rounds of chemotherapy left Irma Lopez (above) at her lowest. Then, she participated in a Rutgers Cancer Institute of New Jersey phase 1 clinical trial for a cutting-edge therapy, and it's working.
That medical team would be at Rutgers Cancer Institute of New Jersey in New Brunswick, the state's only National Cancer Institute-designated Comprehensive Cancer Center. "We were looking at oncologists and hospitals in Philadelphia and New York City but when we learned about the Gynecologic Oncology Program at Rutgers Cancer Institute, we all said, 'Let's go for it. And it's close to our home.'" Lopez, who lives in Clark, New Jersey, recalls, "I remember still feeling sad but hopeful too. I could see that there was a path I needed to take. I could do this. I knew I had to go through it so I hung onto hope."
Part of this path at Rutgers Cancer Institute involves scientific investigation from the Phase 1/Investigational Therapeutics Program. Discoveries made through this program are translated into today's cancer treatments. This research link to cutting-edge clinical trials would prove to be key to Lopez's survival.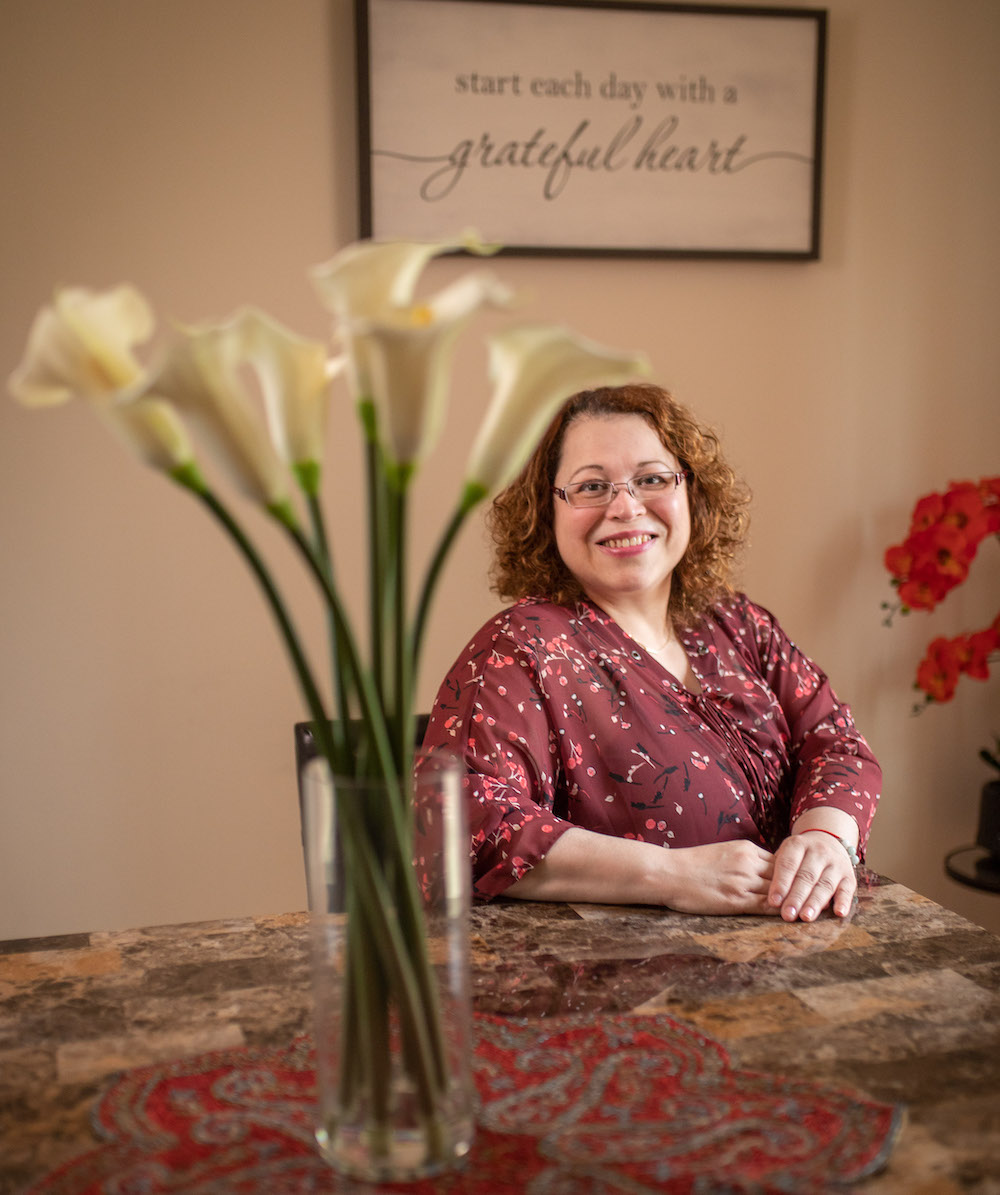 "The minute I stepped into Rutgers Cancer Institute, I honestly felt open arms around me...The medical team had a plan. They took me step-by-step and no one ever said, 'We can't do that.,'" says Irma Lopez, (above).
"The minute I stepped into Rutgers Cancer Institute, I honestly felt open arms around me. All of my sisters were there with me and the medical team had a plan. After eight weeks of radiation – Lopez underwent a complete hysterectomy in December 2016 that required 18 hours of surgery because of complications. A tumor continued to grow in her colon causing major complications. A few weeks later, Lopez underwent a second surgery for a colostomy bag to create an opening in her colon. Both procedures at Robert Wood Johnson University Hospital (an RWJBarnabas Health facility) in New Brunswick involved the input of her Rutgers Cancer Institute team.
The second surgery may have been her lowest point. Her family sat in the waiting room for hours thinking she might not make it through the night. Recovering in the intensive care unit, Lopez remembers thinking, "I want to live. Please, I want to live. Let me continue my journey, my life."
So weak that she couldn't stand up, she spent a month in the hospital and in rehabilitation. "I'm a single mom who has always worked two jobs, and I forgot about myself. This experience was a wake-up call, telling me to slow down and to start living every day. And my Christopher was there from day one saying to me, "Mom this has to be about you. You have to concentrate on yourself."
After recovery from the colostomy surgery, the Rutgers Cancer Institute team set her on a course of two different rounds of chemotherapy. "I was sick, vomiting and lost my hair, my eyebrows and 30 pounds" – but those weren't the hardest parts. What was even more difficult was the fact that neither treatment worked to halt the spread of her cancer. This is when experts from the Phase 1/Investigational Therapeutics Program entered the picture.
Lopez participated in a clinical trial recommended by Nancy Chen, MD (above), that pushed her own immune system to attack the tumors.
By the time Lopez met Rutgers Cancer Institute medical oncologist Nancy Chan, MD, a member of the Phase 1 team, "She was very ill and weak," describes Dr. Chan, who is also an assistant professor of medicine at Rutgers Robert Wood Johnson Medical School.
"Her tumor was sent for Next Generation Sequencing and the results were presented at our weekly molecular tumor board meeting to discuss targeted therapy options for her progressive disease," notes Chan. The tumor was found to have a mismatch repair deficiency, which is amenable to targeted therapy. Mismatch repair deficient cancer cells usually have many DNA mutations and respond better to immunotherapy. After much discussion, the group consensus was to enroll Lopez on an immunotherapy clinical trial based on the mutations that existed in her tumor.
The drug (a PD-L1 inhibitor) that Lopez has been taking for nearly two years now as part of the trial pushes her own immune system to attack the tumors. Cancer cells often take advantage of the normal immune surveillance process and turn off the immune response. PD-1, for instance, is known as a checkpoint protein expressed on T-cells (a type of immune cell). Normally, it works like an off switch (or checkpoint), telling T-cells to sit still and not attack other normal cells in the body. T-cells need to wait and only spring into action when something foreign, or an invader, comes along. They are kept in check by binding to PD-L1, another protein found on either normal cells or cancer cells. Some cancer cells express PD-L1 to help escape the immune response. In recent years, researchers have discovered they can turn this immune response back on by inhibiting PD-1 or PD-L1. Inhibitors of these proteins are showing great promise in treating certain cancers like Lopez's, and in recent years, the U.S. Food and Drug Administration has granted accelerated approval for tumors with mismatch repair deficiency.
Almost as soon as Chan started Lopez in the Phase 1 trial for the PD-L1 inhibitor, she felt a difference. Warned of possible side effects related to inflammation (most commonly joint and muscle aches, rash or thyroid function abnormalities), Lopez experienced none. From the beginning of the treatment, she felt hopeful. "Something inside me said, 'This is going to help.' My tumors keep shrinking." Once every two weeks, she has CT scans that come with hugs and support from all, including and especially Alyssa Iwano, RN, BSN, OCN, the research nurse clinician. "Any happiness that I have, they share it. You need doctors to think out of the box like this, to keep going until something works." In fact, Chan's eureka moments come regularly in the case of this patient, "Her tumors continue to shrink and we are extremely happy for Irma."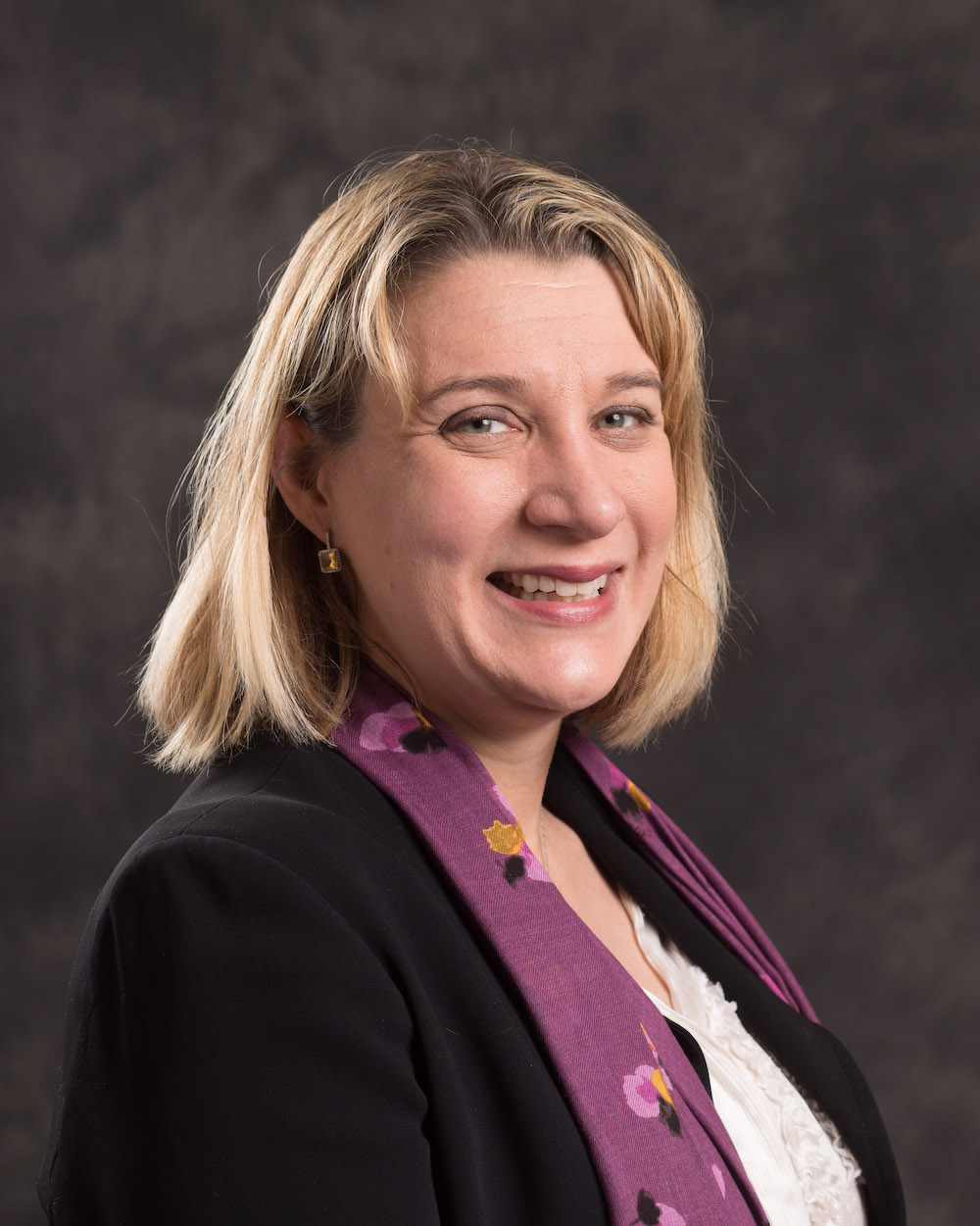 "This is one of the most important goals of our program: to test new drugs and provide access to promising medicines that are in the early stages of development for patients," says Janice Mehnert, MD, (above).
Janice Mehnert, MD, director of the Phase 1/Investigational Therapeutics Program at Rutgers Cancer Institute and associate professor of medicine at Rutgers Robert Wood Johnson Medical School, adds, "This patient received access to immunotherapy for her endometrial cancer that is now FDA approved but was not at the time she was enrolled in the study. This is one of the most important goals of our program: to test new drugs and provide access to promising medicines that are in the early stages of development for patients." Clinical trials occur in multiple stages, shares Dr. Mehnert. "After a promising drug or compound is developed in the laboratory, the first step of moving information from 'bench to bedside' is an early phase clinical study, such as a phase 1 clinical trial" – the kind in which Irma Lopez is participating. "Treatment is typically administered in small groups of patients. Often times, patients are asked to give tissue or blood samples to help researchers investigate the mechanism of action and how the drug is absorbed in the body."
Lopez admits, "I had my doubts about being put into a clinical trial at first. But the chemotherapy hadn't been working, and the doctors asked me to just try. Anything could happen. People might think there is no hope for them, but look at me." Her son, Christopher, 28, recently got married and Lopez was able to be there for the wedding. The couple is expecting a baby in early October and Lopez is hoping her first grandchild will be born on the first of that month, her birthday.
Lopez once stressed about every little thing in life. "My sisters would ask me to do things but I was always too busy. 'I can't. I'm working,' I'd say. Now we go on mini-vacations, to restaurants, to the movies. And now that I'm not working, I just love to breathe the air," she says. Raised Catholic but not overly religious, she's gained a new, more spiritual perspective and learned to enjoy things she never let herself experience. "I get up every morning and think, 'Thank you God for letting me have another day with my family.'"