A Research Study for African-American Breast Cancer Survivors who Want to Lose Weight

About the Study
Sponsor: National Cancer Institute
The purpose of the Breast Cancer Survivors Weight Loss Study is to pilot test the use of a free internet weight loss program,  along with a Fitbit activity monitor, in helping overweight African-American breast cancer survivors lose weight. Maintaining a healthy weight after breast cancer may help reduce the risk of breast cancer recurrence, chronic health conditions, and early death. Intentional weight loss in overweight breast cancer survivors also improves fitness, fatigue, and quality of life.
 
Interested in participating, referring someone, or sharing with your organization?
Participants are being recruited in North and Central New Jersey (study locations are in Newark, New Brunswick, and Trenton). African-American women who were diagnosed with breast cancer and finished treatment at least 6 months ago, have body mass index (BMI) of 30 or higher, and are interested in losing weight may participate. Please see our flyer and feel free to download it and share it in your community.
What does the study involve?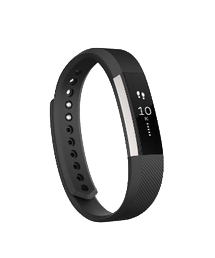 This weight loss program is FREE and includes access to health coaches! Participation in the study requires:
Wearing a wristband Fitbit activity monitor (which is yours to keep)
 
Using a website from a smartphone or home computer to access the health coaching program to help with your weight loss goals
 
Meeting with a research assistant 3 times over 6 months for about 1-1.5 hours to answer survey questions and be measured for weight and fitness (a $25 Visa gift card is provided after each visit)
We value your privacy and confidentiality! All data collected will not contain your name or anything that identifies you.
 
Study Team
Jeanne M. Ferrante, MD, MPH, Principal Investigator
 
Elisa V. Bandera, MD, PhD, Co-investigator
 
Katie Devine, PhD, MPH, Co-investigator
 
Pamela A. Ohman-Strickland, PhD, Co-investigator
 
Alicja Bator, MPH, Research Analyst
 
Ashley Rodgers, MBS, Research Assistant
Contact Us
Space is limited for this exciting opportunity. If you are interested in participating, please contact us for further details:
Email: stayfit@rutgers.edu
Phone: 848-932-0217
Text: 732-319-5825