Rutgers Cancer Institute Investigators Examine Potential Drug Combination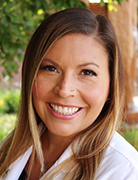 Kristen Spencer, DO, MPH (left),
X.F. Steven Zheng, PhD
New Brunswick, N.J., October 5, 2020 – Rutgers Cancer Institute of New Jersey medical oncologist Kristen Spencer, DO, MPH and researcher X.F. Steven Zheng, PhD, have received a $50,000 award to help identify a potential treatment for patients with hepatocellular carcinoma. This project is being supported by the National Cancer Institute Cancer Center Support Grant (P30CA072720) through the Translational Research Pilot Award Program.
According to the American Cancer Society, hepatocellular carcinoma (HCC) is the most common type of primary liver cancer. Despite an overall decrease in cancer incidence and mortality in developed countries, both HCC incidence and mortality are increasing in the U.S., where the mortality rate from HCC has doubled in the last two decades. "While emerging data on immunotherapy combinations have suggested promising overall survival benefits, only 27 percent of patients respond with a median progression-free survival of only 6.8 months. Additionally, available second-line therapies are limited with even worse clinical outcomes. This is why it is imperative to explore the potential for new therapies," notes Dr. Spencer.
Through research at Rutgers Cancer Institute, it has been recently discovered that too much of the androgen receptor, a protein that binds male hormones called androgens, are present in many HCC tumors and promote HCC cancer cell growth. Another protein called mTOR also enables too much of the androgen receptor to be present by preventing it from being broken down.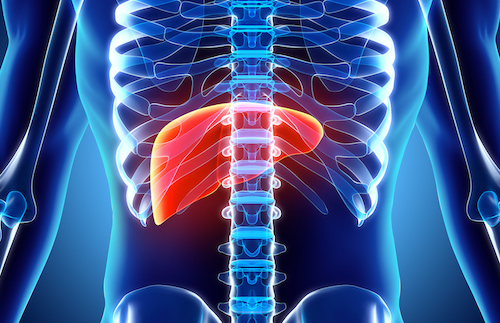 In this project, investigators will examine how a drug that blocks mTOR alone, one that blocks the androgen receptor alone, or the combination of both impact growth of both human HCC cancer cell colonies in petri dishes and HCC tumors grown from human HCC cells transplanted into mice. It is expected that the growth of both cells and tumors will be inhibited by a combination of these medications more than either alone.
"At Rutgers Cancer Institute of New Jersey, researchers are making progress in battling liver and bile duct tumors by developing and conducting several clinical trials," notes Spencer, who is also an assistant professor of medicine at Rutgers Robert Wood Johnson Medical School. "We hope that the data we obtain from further testing the efficiency of this drug combination in cells and tumors derived from HCC patients will provide a strong rationale for a human clinical trial."
This project period is for one year.
About Rutgers Cancer Institute of New Jersey
As New Jersey's only National Cancer Institute-designated Comprehensive Cancer Center, Rutgers Cancer Institute, together with RWJBarnabas Health, offers the most advanced cancer treatment options including bone marrow transplantation, proton therapy, CAR T-cell therapy and complex surgical procedures.  Along with clinical trials and novel therapeutics such as precision medicine and immunotherapy – many of which are not widely available – patients have access to these cutting-edge therapies at Rutgers Cancer Institute of New Jersey in New Brunswick, Rutgers Cancer Institute of New Jersey at University Hospital in Newark, as well as through RWJBarnabas Health facilities. To make a tax-deductible gift to support the Cancer Institute of New Jersey, call 848-932-8013 or visit www.cinj.org/giving.
###
For journalists – contact:
Krista Didzbalis
Media Relations Assistant
908-812-6114
krista.didzbalis@rutgers.edu
For patient appointments/inquiries – contact:
844-CANCERNJ (844-226-2376)