Your cancer care is too important to wait.
Our cancer center, our community, and our state have worked together to implement safeguards to protect your health and safety during this unprecedented time. 
 
We understand that patients may have concerns with seeking medical care at this time. For Rutgers Cancer Institute, the safety of our patients and team members is always at the forefront of what we do, and we are taking the appropriate precautions and using best practices to continue to ensure the highest quality care, protection, support and comfort for all.
Creating a Safe Environment for our Patients and Staff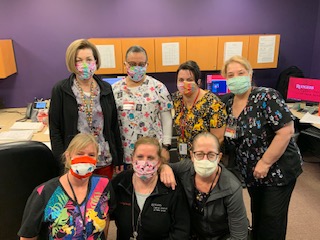 Testing patients for the virus who are starting chemotherapy or radiation therapy, or undergoing any oncologic surgical procedure.
Following social and physical distancing measures as appropriate.
Extending cancer center hours to help facilitate social distancing. 
Limiting visitors (please see current visitor guidelines).  
Maintaining rigorous cleaning and disinfecting practices, concentrating on frequently touched surfaces, exam rooms and terminals.
Mandating a mask or face covering for all patients, visitors and clinical employees while in our facility, in accordance with CDC recommendations.  
Instituting extra precautions in our operating and recovery rooms and testing all patients, surgeons and other staff involved in your surgical care for the coronavirus prior to your procedure.  
Scheduling an Appointment 
With the above assurances, we hope you won't delay making an appointment for your essential care.