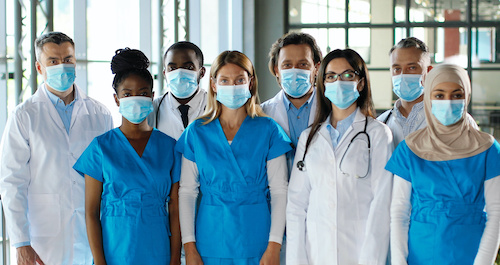 Rutgers Cancer Institute of New Jersey Office of Faculty Recruitment, Appointments, and Affairs, within the Department of Administration and Planning, serves as the liaison between Rutgers Cancer Institute faculty and the Schools and Academic Departments of the University.  The office coordinates a variety of activities including, but not limited to:
Recruitment, Appointments, and New Faculty Orientation
Reappointments and Changes in Status
Promotions and Awarding of Tenure
Salary Equity Review
Leaves, Sabbaticals, and Retirement
The Office of Faculty Recruitment, Appointments, and Affairs is responsible for all administrative and operational activities for the effective management of the faculty recruitment and hiring processes, including oversight of recruitment policies and procedures, budget planning and control, and the new faculty orientation program. 
The Office of Faculty Recruitment, Appointments, and Affairs also serves as direct support to the Director's Faculty Appointments & Promotions Committee, which meets regularly throughout the year to review important faculty matters, such as the ones listed above.  This office maintains all faculty records and is responsible for facilitating proposed faculty actions requested by the Director and the committee.
The Office of Faculty Recruitment, Appointments, and Affairs supports the mission of the Cancer Institute of New Jersey in the pursuit of excellence in education, research, health care delivery and the promotion of community health by facilitating the recruitment, appointment, promotion and retention of distinguished faculty.
The Rutgers Cancer Institute is one of only a select few NCI-designated Comprehensive Cancer Centers, the only such center in New Jersey, and a leader in laboratory, clinical prevention and public health science. The Institute offers world-class quality cancer care providing the most advanced medicines and treatment options for patients in its New Brunswick facility as well as at its Network of hospitals across the state.
For information on  available faculty positions please contact:
Larissa Varela
Faculty Recruitment and Affairs
Rutgers Cancer Institute of New Jersey
larissa.varela@rutgers.edu
 
Equal Opportunity Employment Statement
It is university policy to provide equal employment opportunity to all its employees and applicants for employment regardless of their race, creed, color, national origin, age, ancestry, nationality, marital or domestic partnership or civil union status, sex, pregnancy, gender identity or expression, disability status, liability for military service, protected veteran status, affectional or sexual orientation, atypical cellular or blood trait, genetic information (including the refusal to submit to genetic testing), or any other category protected by law. As an institution, we value diversity of background and opinion, and prohibit discrimination or harassment on the basis of any legally protected class in the areas of hiring, recruitment, promotion, transfer, demotion, training, compensation, pay, fringe benefits, layoff, termination or any other terms and conditions of employment. For additional information please see the Non-Discrimination Statement.