Rutgers Cancer Institute Researcher led trial recruitment at Rutgers New Jersey Medical School – one of 25 national participating sites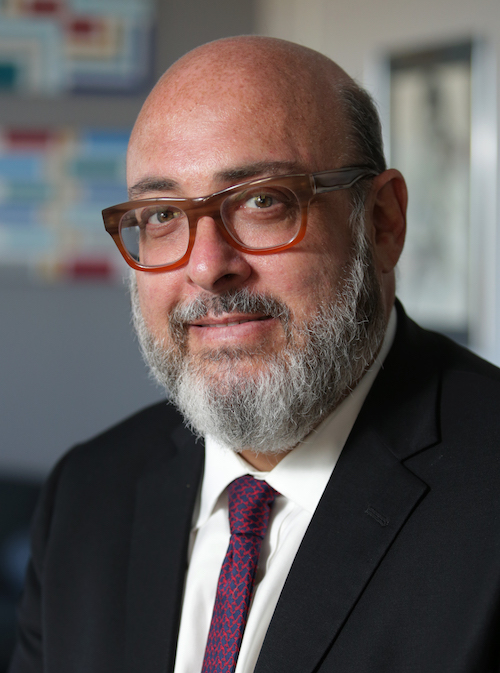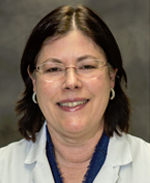 Mark H. Einstein, MD, MS, FACS, FACOG (left) and Bernadette M. Cracchiolo, MD (right)
Newark, N.J., June 16, 2022 – Results from a study of individuals living with HIV show treatment of a precancerous condition known as HSIL (High Grade Squamous Intraepithelial Lesions) of the anus cuts the risk of developing anal cancer in this population by more than half. Results of the study, conducted through the National Cancer Institute (NCI)-supported AIDS Malignancy Consortium, are published in the current online version of the New England Journal of Medicine (DOI: 10.1056/NEJMoa2201048).
The ANCHOR (Anal Cancer HSIL Outcomes Research) study is the first randomized controlled trial to determine whether treating anal HSIL is a safe and effective strategy for reducing the progression of HSIL to anal cancer. The phase 3 trial accrued 10,723 participants age 35 or older from 25 sites across the nation, including the Department of Obstetrics and Gynecology at Rutgers New Jersey Medical School in Newark.
It examined individuals living with HIV who have anal HSIL, which are abnormal cells caused by chronic infection with certain types of human papillomavirus (HPV). These cells form on the surface of the cervix, vagina, vulva, anus, and esophagus and can be found through a Pap test or biopsy. If not treated, these abnormal cells may become cancer and spread into nearby tissue. Those with 'high grade' lesions are at a higher risk of having these cells turn into cancer.
Study participants underwent screening for HSIL with high-resolution anoscopy, an office-based procedure, to examine the inner lining of the anus and rectum. Of these, 4,459 people were diagnosed with HSIL. People in this group were then randomly assigned to receive treatment or to receive active monitoring with no treatment, the current standard of care. Most people in the treatment group received office-based electrocautery, a procedure in which heat from an electric current is used to destroy abnormal tissue.
After a median follow-up of just over two years, 21 people in the active monitoring group were diagnosed with anal cancer, compared with nine people in the treatment group — a 57 percent reduction. The majority of the side effects in the treatment group were mild and included pain and bleeding.
"The incidence of anal cancer in individuals living with HIV is at least 40 times higher than the general population, likely due to issues with their immune system. We know the Pap test, which tests for abnormal cells in the cervix, has greatly reduced cervical cancer rates in recent years. We wanted to show that this type of routine screening combined with treatment of precancerous cells in the anal canal, is also effective for those with HSIL," notes Mark H. Einstein, MD, MS, FACS, FACOG, associate dean of clinical research and professor and chair of the Department of Obstetrics, Gynecology, and Reproductive Health at Rutgers New Jersey Medical School, who is one of the study's authors and anticipates these results will be a game changer.
"Results from this study showing this testing and treatment strategy is effective provides the evidence needed for the development of much needed guidelines for anal cancer screening and the recommendation that such screening should be routine for individuals living with HIV," adds Dr. Einstein, who is also a researcher in the Clinical Investigations and Precision Therapeutics Program at Rutgers Cancer Institute of New Jersey.
"As New Jersey's only NCI-designated Comprehensive Cancer Center, Rutgers Cancer Institute in partnership with RWJBarnabas Health and university collaborators – including Rutgers New Jersey Medical School – has a responsibility to educate our communities in achieving cancer health equity. Results of the ANCHOR study will better inform development of formal guidelines for anal cancer screening and preventative treatment, thus improving the quality of cancer care and ultimately reducing cancer disparities and the cancer burden. I applaud Dr. Einstein for his leadership in accruing study participants at NJMS," notes Rutgers Cancer Institute Director Steven K. Libutti, MD, FACS, senior vice president, oncology services, RWJBarnabas Health.
In addition to Einstein, Bernadette M. Cracchiolo, MD, Department of Obstetrics, Gynecology and Reproductive Health at Rutgers New Jersey Medical School, is also an investigator and author on the work. The study was supported by a grant (2 UM1 CA121947) from the NCI, which is part of the National Institutes of Health. Additional authors and disclosure information can be found here.
Portions of this text were originally published by the National Cancer Institute.
 
About Rutgers Cancer Institute of New Jersey
As New Jersey's only National Cancer Institute-designated Comprehensive Cancer Center, Rutgers Cancer Institute, together with RWJBarnabas Health, offers the most advanced cancer treatment options including bone marrow transplantation, proton therapy, CAR T-cell therapy and complex surgical procedures.  Along with clinical trials and novel therapeutics such as precision medicine and immunotherapy – many of which are not widely available – patients have access to these cutting-edge therapies at Rutgers Cancer Institute of New Jersey in New Brunswick, Rutgers Cancer Institute of New Jersey at University Hospital in Newark, as well as through RWJBarnabas Health facilities. To make a tax-deductible gift to support the Cancer Institute of New Jersey, call 848-932-8013 or visit www.cinj.org/giving.
About Rutgers New Jersey Medical School
Founded in 1954, Rutgers New Jersey Medical School is the oldest school of medicine in the state. Today it is part of Rutgers, The State University of New Jersey and graduates approximately 170 physicians a year. In addition to providing the MD degree, the school offers MD/PhD, MD/MPH and MD/MBA degrees through collaborations with other institutions of higher education. Dedicated to excellence in education, research, clinical care and community outreach, the medical school comprises 20 academic departments and works with several healthcare partners, including its principal teaching hospital, University Hospital. Its faculty consists of numerous world-renowned scientists and many of the region's "top doctors." Home to the nation's oldest student-run clinic, New Jersey Medical School hosts more than 50 centers and institutes, including the Public Health Research Institute, the Global Tuberculosis Institute and the Neurological Institute of New Jersey. For more information please visit: njms.rutgers.edu.

###
For journalists – contact:
Krista Didzbalis 
Media Relations Assistant 
732-507-8307
krista.didzbalis@rutgers.edu