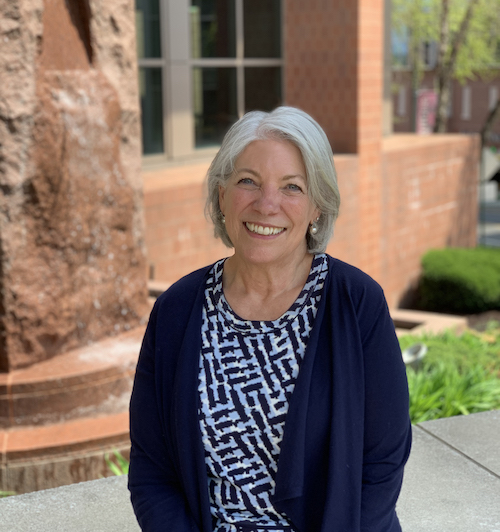 Diane L. Haley, MSW, LCSW, OSW-C
New Brunswick, N.J., April 23, 2021 – The patient experience encompasses the range of interactions that patients have with a health care entity. This includes encounters with doctors, nurses, and staff as well as aspects of health care delivery that patients value highly such as timeliness of care, ease of access to information, and positive communications with health care providers. Diane L. Haley, MSW, LCSW, OSW-C, recently joined Rutgers Cancer Institute of New Jersey in partnership with RWJBarnabas Health as Director of Patient Experience, a role that focuses on overseeing patient relations, patient engagement, and satisfaction initiatives to support Rutgers Cancer Institute in continuing to provide world class patient-centered care. She shares more about her vision.

Why does patient experience matter and what do you think are the keys to providing a positive patient experience?
Patient experience is the focus on the human side of medical care and making sure we put patients at the center of all we do.  A positive patient experience comes from understanding what's most important to our patients, and encompasses every aspect of every interaction patients have within our facility. The "experience" part of it is all about how our patients feel when they receive care and whether we met their expectations. And because our patients are continually raising their expectations, we need to continually raise our expectations of ourselves as well. We have to start by thinking like a patient and treating every patient every time, in a manner as we would like to be treated.  Because patient experience is everything we say and everything we do, each person who comes in contact with a patient has the power to impact the patient experience. 

A new Patient and Family Advisory Council is under development. What do you aim to accomplish with this group?
The Patient and Family Advisory Council is envisioned to be a way to partner with our patients and families in order to make certain that the patient and family point of view, perspective and experience are not only heard, but are embedded into policies, practices, procedures and programming.  The Council will be part of a larger patient and family centered culture that involves a collaborative partnership among patients, families, hospital/cancer center leadership and staff to ensure our patients experience care guided by the four principles of patient-centered care:  dignity and respect, information sharing, participation, and collaboration. 
 
What other patient experience initiatives are planned?
Two exciting initiatives are in the works.
The first is developing a volunteer corps at Rutgers Cancer Institute to give grateful patients, caregivers, students and community members an opportunity to give back and pay it forward through volunteer service, working alongside patients, caregivers, faculty and staff to help make a difference by providing comfort, hope, support and guidance. Volunteers bring a wealth of experience and diversity and a sense of caring which is invaluable and because some may have been touched by cancer themselves, they also bring insight and understanding.
The second is developing a robust holistic and integrative healing program designed to enhance quality of life for patients, caregivers and survivors, allowing them to be proactively involved in their overall well-being. Our new cancer pavilion, currently under construction, is designed with these programs in mind, and there will be opportunities for movement, energy healing, meditation and mindfulness, creative arts therapies and more throughout the new space.  But, we're not waiting for the completion of this new building to bring these exciting program enhancements – watch for them coming soon! 
 
Please contact Diane Haley at dhaley@cinj.rutgers.edu if you'd like to be considered for the Patient & Family Advisory Council or to serve as a volunteer.