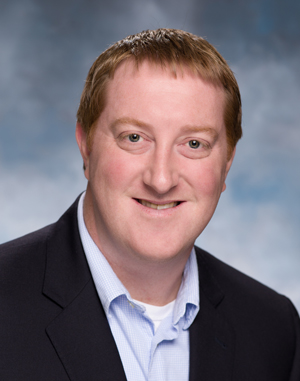 New Brunswick, N.J. – Building on previous work from The Cancer Genome Atlas Project, a team of researchers comprised of investigators from multiple institutions worldwide has identified genetic features that define a sub-type of breast cancer known as invasive lobular carcinoma using a genome-wide approach. "The results of this comprehensive, molecular profiling effort provide new insight into both breast tumor biology and therapeutic options for lobular breast cancer," says the study's co-lead author Michael L. Gatza, PhD, who recently joined Rutgers Cancer Institute of New Jersey from University of North Carolina Lineberger Comprehensive Cancer Center, where he conducted this work. 
Approximately one in ten invasive breast cancer cases is an invasive lobular carcinoma, according to the American Cancer Society, and is the second most diagnosed form of invasive breast cancer. This form of breast cancer is often more difficult to diagnose than invasive ductal breast carcinoma, the most common form of breast cancer, since it is less easily detected through a mammogram or self-examination.
In this study, which appears in the current online edition of the journal Cell (http://dx.doi.org/10.1016/j.cell.2015.09.033), investigators profiled more than 800 breast tumors, including more than 200 lobular cases. "By examining gene expression, DNA mutations, DNA copy number alterations, micro RNA, methylation, and protein expression in a large group of patients, we are able to identify mutations that are consistently present in each subtype of breast cancer but equally important, by using multiple analytical technologies in coordination, we can identify alterations that a single approach could not identify," explains Dr. Gatza.
This study represents the largest and most rigorous analysis of differences between ductal and lobular breast cancer. Scientists were able to identify multiple genes specifically mutated in lobular breast cancer, including a number of genes that were not previously known to be altered in this subset of breast cancer. They also found that nearly half of lobular cancers showed dysregulation of the PI3K/Akt pathway that regulates many tumor features, including cancer cell growth and survival, thus indicating P13K/Akt as a potential therapeutic target. Researchers also showed that ductal and lobular tumors had mutations in different genes that regulate estrogen receptor signaling suggesting that differences in estrogen receptor-related signaling may occur in each tumor subset "Interestingly," adds Giovanni Ciriello PhD, an assistant professor at the University of Lausanne, Switzerland and co-lead author of the study, "the region of FOXA1, one of the genes specifically mutated in lobular tumors, was recently found to be frequently mutated in prostate cancer, suggesting similarities between these two cancer types." 
Investigators also found that not all lobular tumors were the same. Three unique molecular subtypes of the disease were identified - each defined by differences in gene and protein expression profiles, immune-related signaling, and overall survival. "We now have the most complete picture of the genetic similarities and differences between each of these subtypes of breast cancer, and these results suggest that there is an opportunity to provide more tailored treatments to this population," says Gatza, who is part of Rutgers Cancer Institute's Genome Instability and Cancer Genetics Research Program and is an assistant professor of radiation oncology at Rutgers Robert Wood Johnson Medical School.
The study's senior author Charles M. Perou, PhD, the May Goldman Shaw Distinguished Professor of Molecular Oncology at UNC Lineberger Comprehensive Cancer Center, says, "Now that we have these important new subgroups of invasive lobular carcinoma, we will go in and try to validate some of the findings about differences in outcome, and see if these new genomic classifications make a difference in terms of a patient's responsiveness to drugs," says Dr. Perou. "This is how personalized medicine is developed and these data provide the foundation."
The research also showed that molecular features can complement traditional pathology review of tumors. "Histologically, between three and six percent of breast tumors present with both ductal and lobular characteristics. Our work demonstrates that tumors classified as having 'mixed' characteristics overwhelmingly tend to be either predominantly lobular or predominantly ductal at the molecular level, thus affording clinicians a more definitive strategy in identifying tailored treatment for these patients," adds Dr. Ciriello.
More than 200 authors collaborated on the study, which was supported by funds from The Cancer Genome Atlas Project (U24-CA143848), the National Cancer Institute Breast SPORE Program grant (P50-CA58223-09A1) and the Breast Cancer Research Foundation. Funding to specific authors also supported the project (http://dx.doi.org/10.1016/j.cell.2015.09.033).
About Rutgers Cancer Institute of New Jersey
Rutgers Cancer Institute of New Jersey (www.cinj.org) is the state's first and only National Cancer Institute-designated Comprehensive Cancer Center. As part of Rutgers, The State University of New Jersey, the Cancer Institute of New Jersey is dedicated to improving the detection, treatment and care of patients with cancer, and to serving as an education resource for cancer prevention. Physician-scientists at the Cancer Institute engage in translational research, transforming their laboratory discoveries into clinical practice, quite literally bringing research to life.  To make a tax-deductible gift to support the Cancer Institute of New Jersey, call 848-932-3637 or visit www.cinj.org/giving. Follow us on Facebook at www.facebook.com/TheCINJ.
The Cancer Institute of New Jersey Network is comprised of hospitals throughout the state and provides the highest quality cancer care and rapid dissemination of important discoveries into the community. Flagship Hospital: Robert Wood Johnson University Hospital. System Partner: Meridian Health (Jersey Shore University Medical Center, Ocean Medical Center, Riverview Medical Center, Southern Ocean Medical Center, and Bayshore Community Hospital). Major Clinical Research Affiliate Hospitals: Carol G. Simon Cancer Center at Morristown Medical Center and Carol G. Simon Cancer Center at Overlook Medical Center. Affiliate Hospitals: JFK Medical Center, Robert Wood Johnson University Hospital Hamilton (CINJ Hamilton), and Robert Wood Johnson University Hospital Somerset.