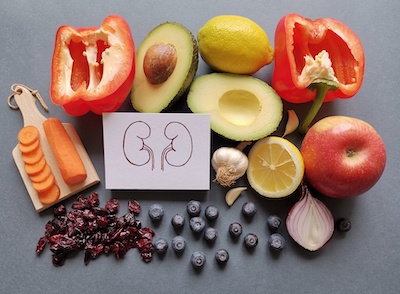 New Brunswick, N.J., March 1, 2023 –Everything we consume passes through our kidneys, which are the two bean-shaped organs located just below the rib cage, one on each side of the spine. Healthy kidneys filter blood to remove waste and extra water to make urine. The most common form of kidney cancer, called renal cell cancer, occurs when malignant tumors form in the filters that clean blood. Kidney health is vital to our well-being. Thomas L. Jang, MD, MPH, FACS, chief of urologic oncology at Rutgers Cancer Institute of New Jersey shares tips for keeping your kidneys healthy and preventing kidney cancer.
1. Don't Smoke
Smoking increases the risk of developing kidney cancer. Smoking causes damage to your cardiovascular system which can directly harm your kidneys, affecting their ability to filter your blood. When you decide to stop smoking, you're taking a step that can help preserve the health of your kidneys, lower your risk of diseases and other health problems, and enhance your quality of life. 
2. Maintain a Healthy Weight
Obese individuals are at increased risk for kidney cancer compared with those of normal weight. Excess body fat can lead to changes in hormones such as insulin, causing blood sugar levels to rise and possibly damaging the kidneys. The best way to or maintain a healthy weight is by a well-balanced diet and participating in regular physical activity, according to the American Cancer Society Guideline for Diet and Physical Activity for Cancer Prevention.
3. See a Physician Regularly
Other risk factors for kidney cancer include high blood pressure, family history and people who receive long-term dialysis to treat chronic kidney failure. Checkups with a primary physician can help detect and address these risk factors. In addition, your physician may order an annual tests to find out more about your kidney function.

Rutgers Cancer Institute together with RWJBarnabas Health is New Jersey's only NCI-designated Comprehensive Cancer Center, and a leader in complex kidney cancer surgery, including robotic partial nephrectomy, inferior vena cava IVC thrombectomy, and cytoreductive nephrectomy.
###
For journalists – contact: 
Krista Didzbalis  
Media Relations Assistant  
732-507-8307 
krista.didzbalis@rutgers.edu 
 
For patient appointments/inquiries – contact: 
844-CANCERNJ (844-226-2376)