Story by Mary Ann Littell  •  Portraits by John O'Boyle    View the complete magazine | Subscribe to Cancer Connection
When 45-year-old Andrea Marcus learned she had stage 2 breast cancer, her first thought was: "This isn't real." Then she thought: "I want to get this behind me quickly – do whatever I need, whether it's chemotherapy, surgery, radiation – so I can get my life back."
Easier said than done. Treating her cancer required all of the above, with challenges along the way. "One thing I learned about cancer is that it doesn't let you make a plan," says Marcus.
For the highest level of care, Marcus relied on her team of experts at Rutgers Cancer Institute of New Jersey and RWJBarnabas Health. Whenever she faced a surprise, like finding out late in the game that she'd need radiation, they had a solution. While she isn't finished with treatment yet, she's getting closer to putting it behind her.
Marcus' cancer journey began in October 2018. She was spending the day with her sister Sarah Bodack. The two are close, sharing a love of family, parenting strategies, and more. But they never imagined they'd also share a diagnosis of breast cancer – and that they'd be diagnosed on the same day.
In the spirit of sisterhood they'd gone for their screening mammograms together. "We planned it as a Girls Day Out," says Marcus. "Our mother came too, and we were having lunch afterwards."
As they got ready to leave, they were informed that both mammograms looked suspicious. "We were in shock," says Marcus. "Neither of us had felt a lump."
They went back in for ultrasounds and more mammography imaging, while their mother called their father, a physician, and asked him to come right away. The radiologist told them all the evidence pointed to cancer. "What are the odds of this happening?" asks Marcus. "I still get chills thinking about it."
Marcus, a PhD-level epidemiologist, admits that she'd been less than vigilant in having mammograms. The past few years had been busy and stressful as she navigated through a divorce, worked at a demanding pharmaceutical job, and cared for her 13-year-old son Zach. "The time just flew by, she says. "As a scientist, I should've known better. So added to my fear and anxiety, I was also embarrassed. I'm sharing this part of my story because it's relatable. It shows why women should not put this off."
While there is a family history of breast cancer, family members have tested negative for genetic markers known to cause the disease. "That's partly why I was so complacent," says Marcus. "I didn't think this could happen to me."
A biopsy confirmed that Marcus' cancer was Stage 2a, HER2 positive, with one lymph node affected. HER2 is a gene that can play a role in the development of breast cancer. She would need aggressive treatment. Bodack's cancer was ductal carcinoma in situ (DCIS), an early, non-invasive form of cancer that is highly curable.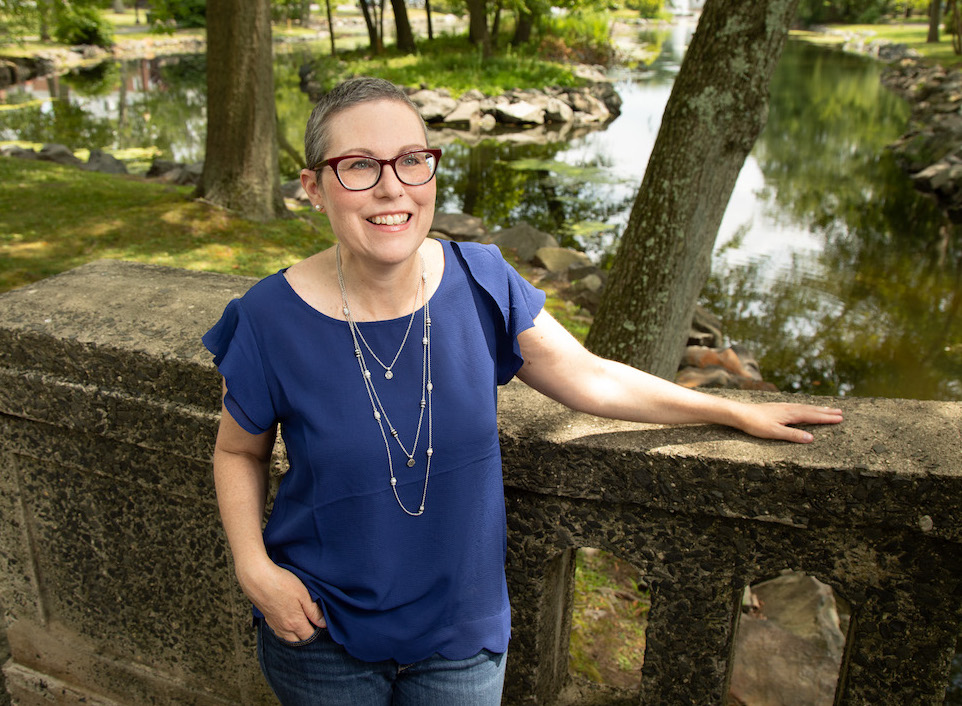 Andrea Marcus had heard great things about Rutgers Cancer Institute of New Jersey, and decided to make an appointment, feeling confident that she would receive the highest level of care.
The next week was a blur of tests, scans, and appointments. Marcus sought two opinions before choosing a community oncologist. He prescribed six months of chemotherapy to shrink the tumor, after which time she'd need surgery. Her sister opted for treatment close to her home.
Marcus's son Zach suspected that something was wrong with his mother, but he hadn't questioned her. "Realizing our lives would be significantly impacted, I asked my parents and ex-husband to come over so we could speak to Zach," explains Marcus. "Together we told him we were all there for him and that we would get through this."
Searching for a surgical oncologist, Marcus learned about Lindsay Potdevin, MD, at Rutgers Cancer Institute of New Jersey, and made an appointment. She'd heard great things about Rutgers Cancer Institute from a relative who had worked there.
Dr. Potdevin, who is an assistant professor of surgery at Rutgers Robert Wood Johnson Medical School, presented the possible courses of treatment. Marcus opted for a double mastectomy with breast reconstruction, the same treatment her sister chose. "I didn't want to be worrying about recurrence for the rest of my life," Marcus says.
Explaining the significance of the positive node, Potdevin suggested Marcus might need radiation after the surgery. "None of the other doctors had told me this," notes Marcus. "I'm grateful that she started me thinking in this direction. She gave me some numbers of clinical trials so I could read up on them."
Potdevin performed Marcus' surgery in May 2019 at Robert Wood Johnson University Hospital New Brunswick, an RWJBarnabas Health facility, along with RWJBarnabas Health plastic surgeon Jeremy Sinkin, MD. "They were surprised to find two positive nodes," says Marcus. "So now I definitely needed radiation." This discovery put on hold Marcus's plans for having reconstruction. Because radiation impacts the body's tissues as well as breast implants, many surgeons advise having reconstruction after radiation is completed.
Marcus was referred to Bruce Haffty, MD, associate vice chancellor for cancer programs and chair of radiation oncology at Rutgers Cancer Institute, Rutgers Robert Wood Johnson Medical School and Rutgers New Jersey Medical School. Since joining the institute in 2005, Dr. Haffty has built a world-class radiation oncology program offering a wide variety of subspecialties. He has a long and successful record in clinical and translational studies in radiation oncology.
Haffty presented a few options. One of them was a clinical trial offering a shorter course of radiation: the RT-CHARM trial (Radiation Therapy Conventional or Hypofractionated After Reconstruction and Mastectomy). "I liked that approach," says Marcus. "With fewer treatments, I'd be finished more quickly. I'd been out of work a long time and was eager to get back to work."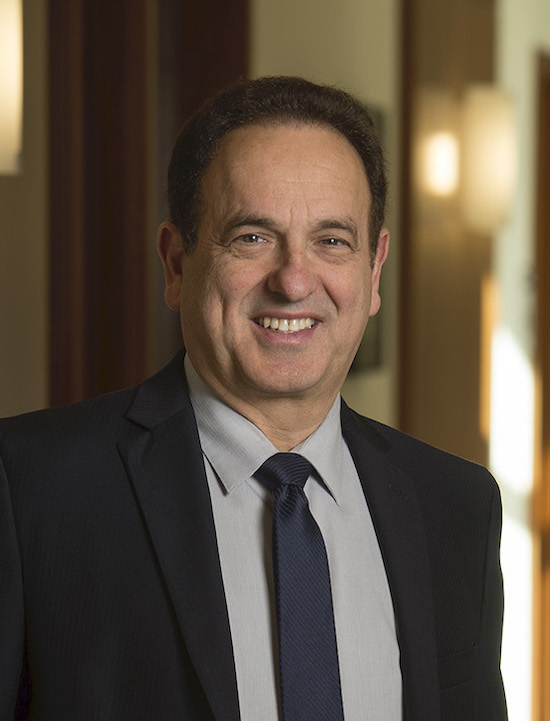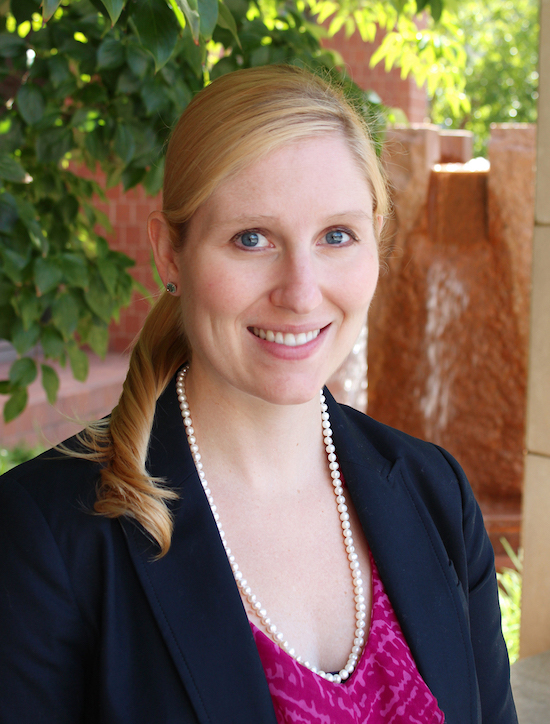 Rutgers Cancer Institute Radiation Oncology Chair Bruce Haffty, MD (above, left), surgical oncologist Lindsay Potdevin, MD (above, right) and their respective treatment teams worked together to find an individualized treatment approach for Andrea Marcus, which included a clinical trial.
The RT-CHARM trial is a randomized clinical trial testing the safety and effectiveness of short-course radiation after mastectomy and reconstruction. Haffty explains the science behind it: "Traditionally, radiation has been a five- to seven-week course of treatment, about 25 treatments. Now, however, for patients having radiation to the breast alone, without lymph node treatments, the standard of care is shorter—three to four weeks, approximately 15 to 20 treatments. Numerous studies have proven this is safe and effective."
He adds: "Shorter courses of radiation are not considered as standard when treating breast cancer patients with positive lymph nodes. There is some data showing this is safe and effective, but not as much. So patients generally get the longer course of treatment when the lymph nodes are involved. The RT-CHARM trial is studying the efficacy of the shorter course." Haffty is one of the principal investigators of this national clinical trial.
RT-CHARM, sponsored by the Alliance Cooperative Group, a network of scientists and physicians dedicated to eradicating cancer, has its origins in an early-phase pilot study conducted at Rutgers Cancer Institute several years ago. This pilot study was one of the first to show that a shorter course of radiation was acceptable in patients post-mastectomy who required radiation to the chest wall and lymph nodes. The results were published in the Journal of Clinical Oncology.
"We're proud of the fact that the RT-CHARM trial is very much a product of Rutgers Cancer Institute," says Haffty. "It is accruing patients quickly, thanks to people like Andrea. This tells us the shorter time frame is very appealing." He notes that the dose of radiation is stronger for the shorter course, so the amount of radiation is about the same in both treatment groups.
Patients are randomly selected for either a three- to four-week course (16 treatments), or a five- to six-week course (25 treatments). "The thought of being randomized into the six-week course was terrifying," says Marcus. "I was so happy when Dr. Haffty told me I got the shorter course."
Five days a week for three weeks, Marcus went to Rutgers Cancer Institute and Robert Wood Johnson University Hospital New Brunswick for treatments. She tolerated the radiation well, apart from some moderate skin reaction. "I expected this - I sunburn easily," she says. "As a very compliant, obedient patient, I put on all the lotions and creams they told me to use. It wasn't too bad."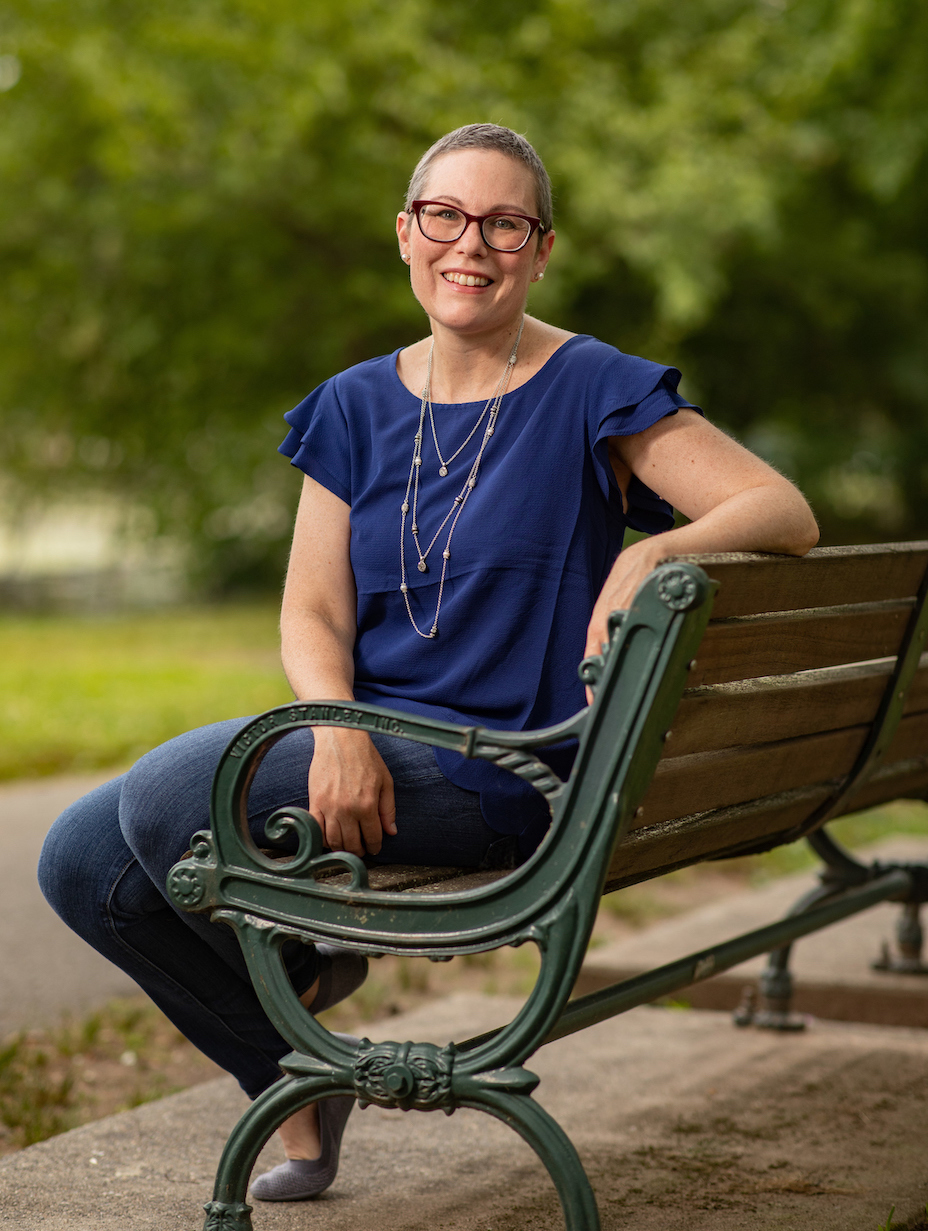 "I'm doing the things I used to do, including my favorite activity, walking to town on Saturday morning to go to the farmers market," says Andrea Marcus, who is feeling stronger every day.
The three weeks went by quickly, and Marcus returned to work when the radiation was completed. She's still a little tired but feeling stronger every day. "I'm doing the things I used to do, including my favorite activity, walking to town on Saturday morning to go to the farmers market," she says. She serves as a member of the Westfield Board of Health, and is back to attending those meetings.
Because of the positive lymph nodes, Marcus takes an intravenous chemotherapy medication targeting the HER2 receptor. It was recently approved for patients with early-stage cancer treated with chemotherapy who had surgery and whose cancer remained in the tissue that was removed. The final phase of treatment will be breast reconstruction, and she's considering her possibilities.
"Andrea Marcus has clearly benefitted from this treatment and should have a very good prognosis," states Haffty.
Summing up the importance of the trial, he says, "There are two unique aspects of the RT-CHARM study that, if it is successful, will help clinicians adopt the shorter course of radiation. First: right now there's enough data to say that the shorter course is likely to be safe and effective. We've said, 'Let's try and prove this in a scientifically valid Phase 3 randomized trial.' So that's what we're doing.
"Secondly, all the patients in the trial have had mastectomy and reconstruction. There are always concerns about radiation's effects on reconstruction. We are hoping to show that while these patients will have some minor side effects, they are no worse or no better, whether you have the shorter or the longer course of radiation."