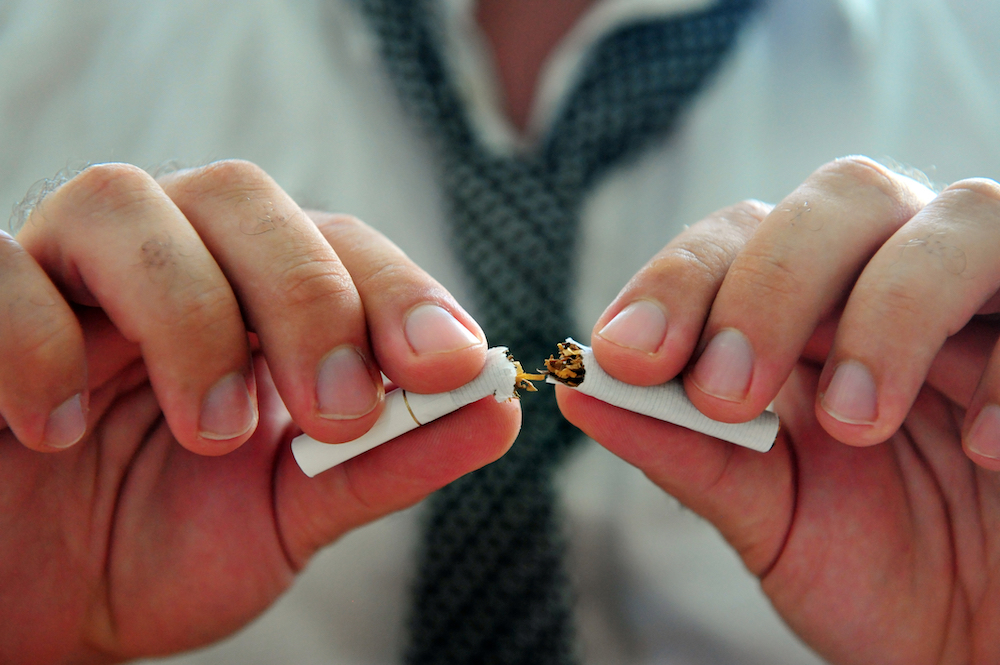 by Donna Richardson, MSW, LCSW, LCADC, CTTS
The Campaign for Tobacco Free Kids sponsors this day to highlight advocacy efforts in the area of tobacco impact on children. 
Kick Butts Day calls attention to the hope that is felt when data from national surveys show an annual decline in the the rates of new cigarette smokers. The Rutgers Tobacco Dependence Program applauds this progress and encourages young individuals to make the informed choice to be smoke-free, to draw attention to the issue, and to have fun doing it. Along with saving money, prevention of cancer and other diseases are other benefits of tobacco cessation.  Kick Butts Day is a celebration with a message.
Problem solved? Not exactly.
While surveys document a decrease in new cigarette smokers, they also document an increase in use of new tobacco-based products among middle schoolers, high schoolers and young adults.  Use of hookah, vaping, and electronic cigarettes are on the rise. Young adults are also using small cigars at high rates.  Young people are being targeted by those who sell and manufacture electronic cigarettes and vaping  products.  New websites and shops that sell these products seem to appear overnight and advertise flavors that sound like sweets (bubble gum, cotton candy) and ice cream flavors (chocolate, cherry, banana split) rather than flavors for smoking devices.  This messaging can be appealing to younger people.   Legislation to limit flavors in these tobacco products has been introduced in New Jersey.   
At the Rutgers Tobacco Dependence Program, we monitor these trends. Our answer to adult clients who ask, "What about vaping?" is a measured, individualized response. Research regarding the impact on lung tissue of inhaling these flavored products is needed.  Research about the use of heated – rather than burned – tobacco as a tool to help addicted people quit is essential.  With that, we celebrate Kick Butts Day and take inspiration in progress made and become energized from the promise of solutions yet undiscovered.
 
Donna Richardson, MSW, LCSW, LCADC, CTTS is the clinic coordinator for the Rutgers Tobacco Dependence Program supported by Rutgers Cancer Institute of New Jersey, Rutgers Robert Wood Johnson Medical School and and Rutgers School of Public Health. As a tobacco treatment specialist, she has spent more than 30 years helping people examine ways to improve their health and lifestyle through behavioral changes in order to become tobacco-free.