Story by Mary Ann Littell • Portraits by John O'Boyle           View the complete magazine | Subscribe to Cancer Connection
Patricia Drew is no stranger to adversity. She's survived two bouts of Hodgkin lymphoma as a teenager, and a battle with breast cancer later in life. She's undergone radiation, chemotherapy, and a mastectomy, and had benign masses removed from both kidneys. She's being treated for coronary valve disease, a condition her cardiologist attributes to the radiation she's received.
Her close encounters haven't been solely medical. On September 11, 2001, she emerged from the World Trade Center PATH station in time to witness the second plane hit the South Tower. She was on her way to work in the North Tower, only she'd been running late that morning because her son Michael wasn't feeling well. That may well have saved her life.
With all she's been through, it's understandable that she might occasionally wonder, 'What else can go wrong?'
The answer to this question became painfully clear in 2019. "It was the worst year of my life," she says. "Both of my parents died eight months apart. Then I was diagnosed with a really serious disease, insulinoma. I had to have major surgery. All this happened in one year. If I could, I'd take a pencil and erase 2019 right out of my life."
Now 61, this upbeat, lively woman retired in 2016 after a successful career with the Port Authority of New York and New Jersey. Two weeks after she stopped working, her father fell ill. Her relaxing retirement turned into pure stress. "I coordinated his medical care," she says. "For three years I practically lived on the Turnpike, driving back and forth to Jersey City, where he and my mom lived." He passed away in January 2019, and right after that her mother became ill.
Visiting her mother at Jersey City Medical Center in August 2019, Drew went into what she calls an 'altered state.' "Walking to my car, I became confused and irritable," she recalls. "I was so disoriented I couldn't find my parking ticket. It was a horrible feeling. I called my sister Dina. She told me to go back to the hospital reception desk, ask for help, and wait for her. So I did. Then I totally crashed. Next thing I knew, I was in the emergency room. I opened my eyes and saw all these faces leaning over me, including Dina's."
Her blood sugar was dangerously low—a tipoff that something was seriously wrong. The ER staff gave her a glucose injection, and then some food. "They tested my blood sugar again," she says. "It was a little better, but nowhere near normal."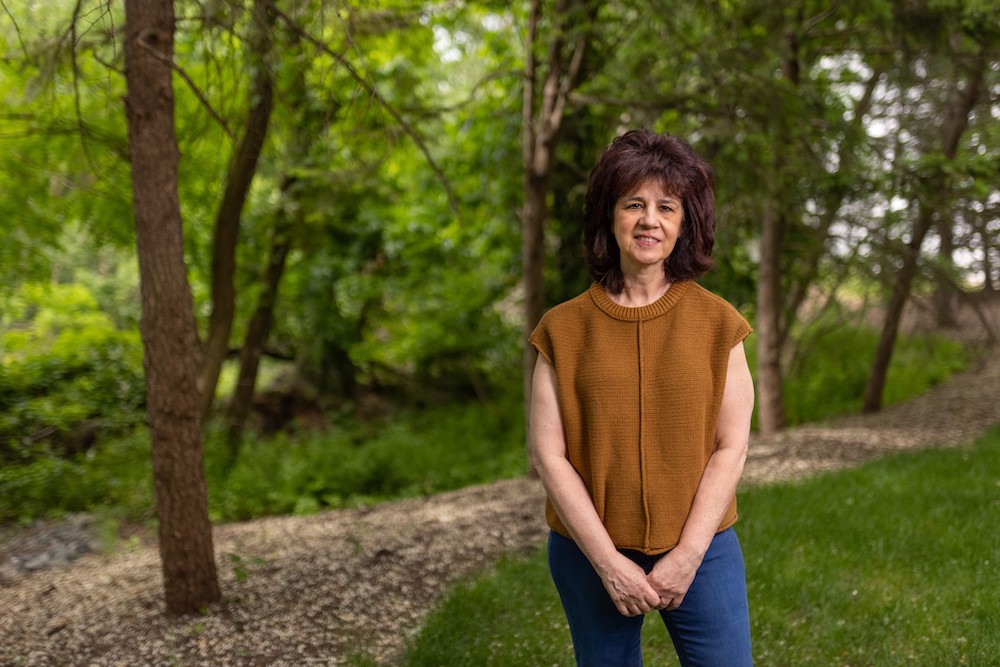 After her successful treatment and recovery, Patricia Drew (above) is feeling like her old self, and finally getting back to normal.
She admits to having had similar episodes over the past few years, though none quite as severe as this one. "Driving home from my parents' house late at night, I sometimes had no idea where I was," she recalls. "Somehow I'd get home. It was like I was having an out of body experience. I attributed it to exhaustion."
The emergency room staff told Drew she might have insulinoma or cancer and advised her to see an endocrinologist right away. "With my history of cancer, this was very concerning," she says.
She went to an endocrinologist who ordered lab work, including glucose and insulin testing. The doctor made an immediate diagnosis.
"With insulin levels off the charts, he said, 'Well, at least we know what it is.' It was a tumor on my pancreas," says Drew. "He called it an insulinoma—said it's very rare." Shaking her head, she says, "Of course, it's rare. I'm rare! Nothing routine ever happens to me. It's always something complicated."
She smiles. "Thankfully I've kept my sense of humor all these years. It's one of the things that's saved me."
The endocrinologist told her she'd need surgery and needed a highly trained specialist who was experienced in treating hormone-producing tumors. With her years of working in New York, Drew had been to many physicians in the city. "I told the doctor I did NOT want to travel to New York for treatment," she says. "I'm retired, I live in Edison, and I wanted a surgeon in New Jersey, close to home."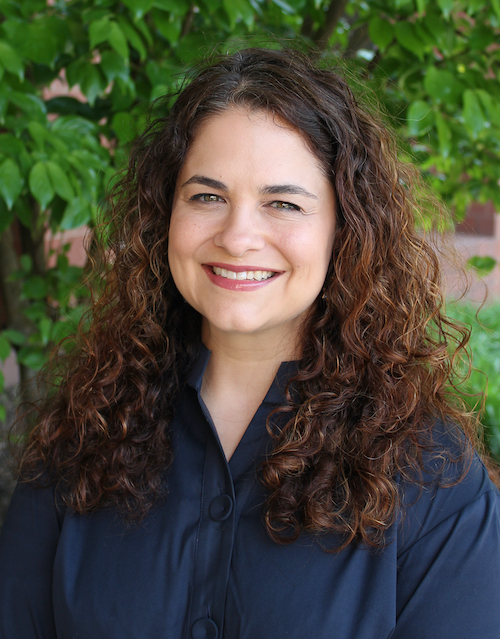 "Every doctor I see tells me what a great job Dr. Laird did," she says of her Rutgers Cancer Institute of New Jersey surgeon, Amanda Laird, MD (above).
Drew was referred to Amanda Laird, MD, chief of endocrine surgery at Rutgers Cancer Institute of New Jersey, the state's only National Cancer Center-designated Comprehensive Care Center, together with RWJBarnabas Health.
Fellowship-trained in treating endocrine tumors of the thyroid, parathyroid glands, and adrenal glands, Dr. Laird routinely treats complex tumors most physicians never even see. She leads  Rutgers Cancer Institute's Endocrine and Neuroendocrine Tumor Program, which takes a multidisciplinary approach to treating these unique tumors, both malignant and benign.
"Insulinoma is a tumor of the pancreas. It's very rare," says Laird, who is also an associate professor of surgery at Rutgers Robert Wood Johnson Medical School. "The incidence has been reported as being anywhere from three to ten cases per million. Only ten percent of these tumors are malignant. The good news is after we do the initial surgery, we can assure most patients that they're cured and will have a long-term cure."
Insulinomas produce extra insulin—more than the body can use. As a result, blood sugar drops to low levels. "You can make a clinical diagnosis of insulinoma with criteria called Whipple's triad," explains Laird. "It includes: neurologic symptoms like an altered mental state or confusion; accompanied by the finding of hypoglycemia; and resolution of the neurologic symptoms by administration of glucose, or food containing glucose."
To confirm the diagnosis, Laird did a supervised fast blood test. "We have the setup and capability to do this right in our office because we have an infusion center," she explains.
"The patient comes in, not having eaten since midnight," she continues. "We draw blood to check insulin and glucose levels as well as the insulin precursor, called proinsulin. We do this for a number of hours under close supervision, until the patient becomes sufficiently hypoglycemic. Then we give them something to eat, or an injection of glucose if they're very symptomatic." Drew's test was resoundingly positive.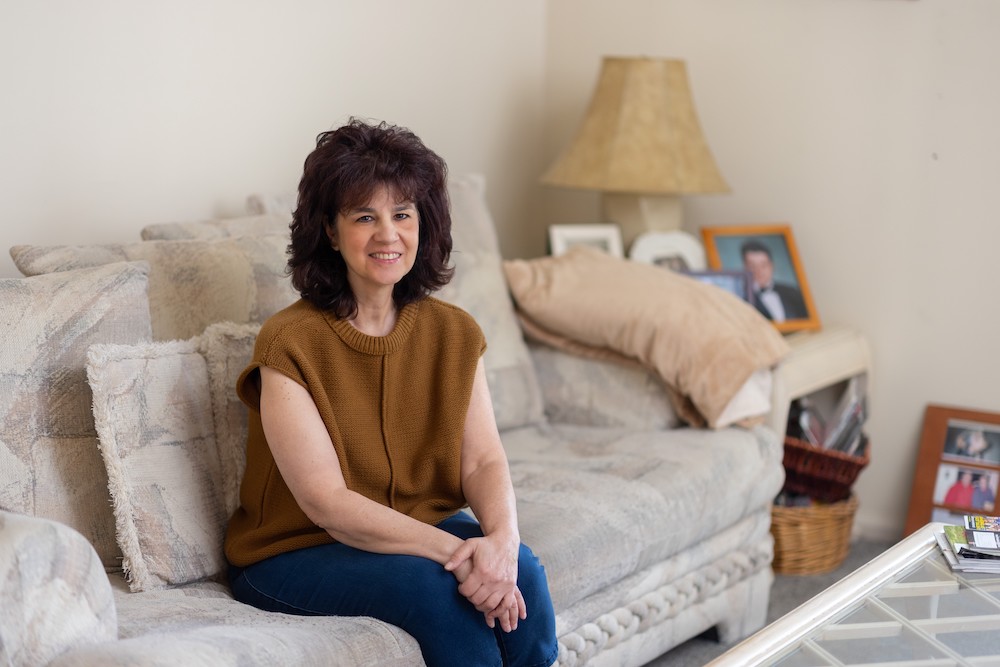 For someone like Patricia Drew (above) the benefits of seeking care at Rutgers Cancer Institute — an NCI-designated Comprehensive Cancer Center — are incalculable.
Laird's treatment plan was enucleation of the tumor in the pancreas. Enucleation refers to the surgical removal of a mass without cutting into or dissecting it. "We sometimes do the enucleation laparoscopically, but it depends on the location of the tumor," explains Laird. "This tumor was in the back of the pancreas. We couldn't reach it laparoscopically so we did an open procedure."
The surgery was performed in December 2019 at Robert Wood Johnson University Hospital, an RWJBarnabas Health facility. The procedure took approximately four hours and Drew remained in the hospital for ten days. Fortunately, her insulin and glucose levels returned to normal following the surgery.
"It's often difficult to determine whether these tumors are benign or malignant," says Laird. "From a pathology standpoint, a malignant insulinoma and a benign insulinoma can look very much the same. We may not know if a tumor is malignant until it returns in another location, for instance, the liver. For this reason, we do long-term follow up care, with imaging and tests." 
Drew says her recovery was slow. Her son Michael kept a close eye on her. He's an entrepreneur. He and his two business partners make bottled hot sauce and sell it at farmers' markets throughout the state and online. "I'm blessed to have Michael," says Drew. "He took good care of me. He'd say, 'Mom, you've gotta get off the couch!' But I was so tired, I just couldn't."
The year 2020 could not arrive soon enough for Drew, but with it came COVID-19.
"With all my health issues, I stayed home to protect myself," she says. "But wouldn't you know it, I got COVID." Fortunately, it was a mild case. She and Michael later learned that he had been exposed to COVID as well. Unlike his mother, he did not become ill.
COVID-19 gave Drew all the time she needed to stay home and recover. And now she feels like her old self. Her appetite has returned. She approaches life one day at a time, going for walks, taking Zumba classes, watching cooking shows on TV, and planning the recipes she's going to try, "but never actually cooking them," she says with a laugh. In June she traveled to Mexico with a good friend. "It was wonderful to get away," she says. "After so long, I'm finally getting back to normal."
For someone like Drew, the benefits of seeking care at an NCI-accredited center are incalculable. "We are used to treating rare tumors, so we recognized the signs of insulinoma right away," states Laird. "Because these are hormone-producing tumors, they change the patient's physiology in a way that non-functional tumors do not. So they're best treated by someone with expertise in recognizing the problem, and then dealing with whatever happens at the time of surgery, and after surgery."
She adds: "The reality is, these patients feel really miserable. Therefore, it's our goal to get them diagnosed and into surgery as quickly as possible. We have all the tools to care for them, including multidisciplinary oncology care if they need it. Fortunately, this patient does not."
"Every doctor I see tells me what a great job Dr. Laird did," says Drew. "Now I'm working on transitioning all my medical care to New Jersey."