Susan E. Pories, MD, FACS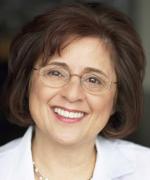 Susan E. Pories, MD, FACS
Surgical Oncologist, University Hospital Newark
About Me
Susan E. Pories, MD is a Professor in the Department of Surgery, Division of Surgical Oncology, section of Breast Surgery at Rutgers New Jersey Medical School. She attended medical school and completed her surgical residency at the University of Vermont. She also completed a surgical oncology research fellowship at the New England Deaconess Hospital and a Medical Education Fellowship at Mount Auburn Hospital, Harvard Medical School.
Dr. Pories was the Director of the Hoffman Breast Center and Chief of Breast Surgery at Mount, Auburn Hospital in Cambridge, MA and a former Associate Professor of Surgery at Harvard Medical School. She is Past-President of the Medical Staff at Mount Auburn Hospital. She was recognized with two major awards from Harvard Medical School including the A. Clifford Barger Excellence in Mentoring Award and the Shirley Driscoll Deans Leadership Award for the Enhancement of Womens Careers.
She is currently a Governor on the American College of Surgeons (ACS) Board of Governors and previously served as the Chair of the ACS Women in Surgery Committee (WiSC). Dr. Pories is a Past-President of the Association of Women Surgeons and she was also recognized as an Honorary Fellow of the Society of Black Academic Surgeons. Books edited by Dr. Pories include The Soul of a Doctor, The Soul of a Patient, Navigating Your Surgical Career: The AWS Guide to Success, Cancer: Biography of a Disease, and In the Kitchen with Your Favorite Chefs.
See additional provider information.
---
Useful Links