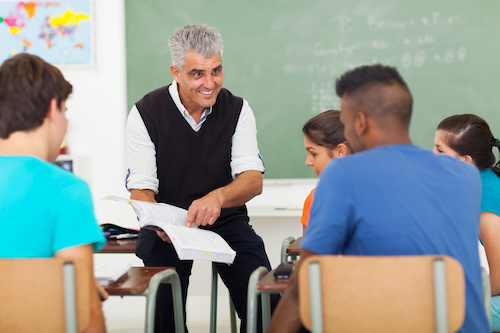 Science teachers from high schools with significant proportions of students from underrepresented backgrounds will have the opportunity to engage in mentored cancer research and curriculum development through RUYES.
Participating teachers will:
Engage in basic, clinical, or population-based cancer research for eight weeks during two consecutive summers.
Receive curriculum development support to design innovative curricula they can take back to their classrooms.
Create a cancer science module and Back to School Night Outreach event for middle school students
Present their research findings at an Annual Symposium.
Receive compensation for their time and other possible expenses.
Who Is Eligible?
To be eligible for the RUYES program a teacher must be:
Currently teaching high school science.
Dedicated to encouraging students to pursue STEM fields, particularly biomedical, cancer research.
Interested in developing and implementing curricular activities to engage students in science research.
Willing to commit to two years of participation in the program for a period equivalent to three months of full time effort per year.
A citizen or permanent resident (green-card holder) of the United States.
How to Apply
Applications will be accepted starting in February/March for Summer 2021. To complete your application, you will also need:
A one- to two-page personal statement including your interest in cancer research and designing and implementing curricular materials, the demographics of your school, and a plan for how this program will be used to nurture and engage students in your classroom.
A letter of recommendation from your school Principal.
For assistance or additional information, contact RUYES@cinj.rutgers.edu.