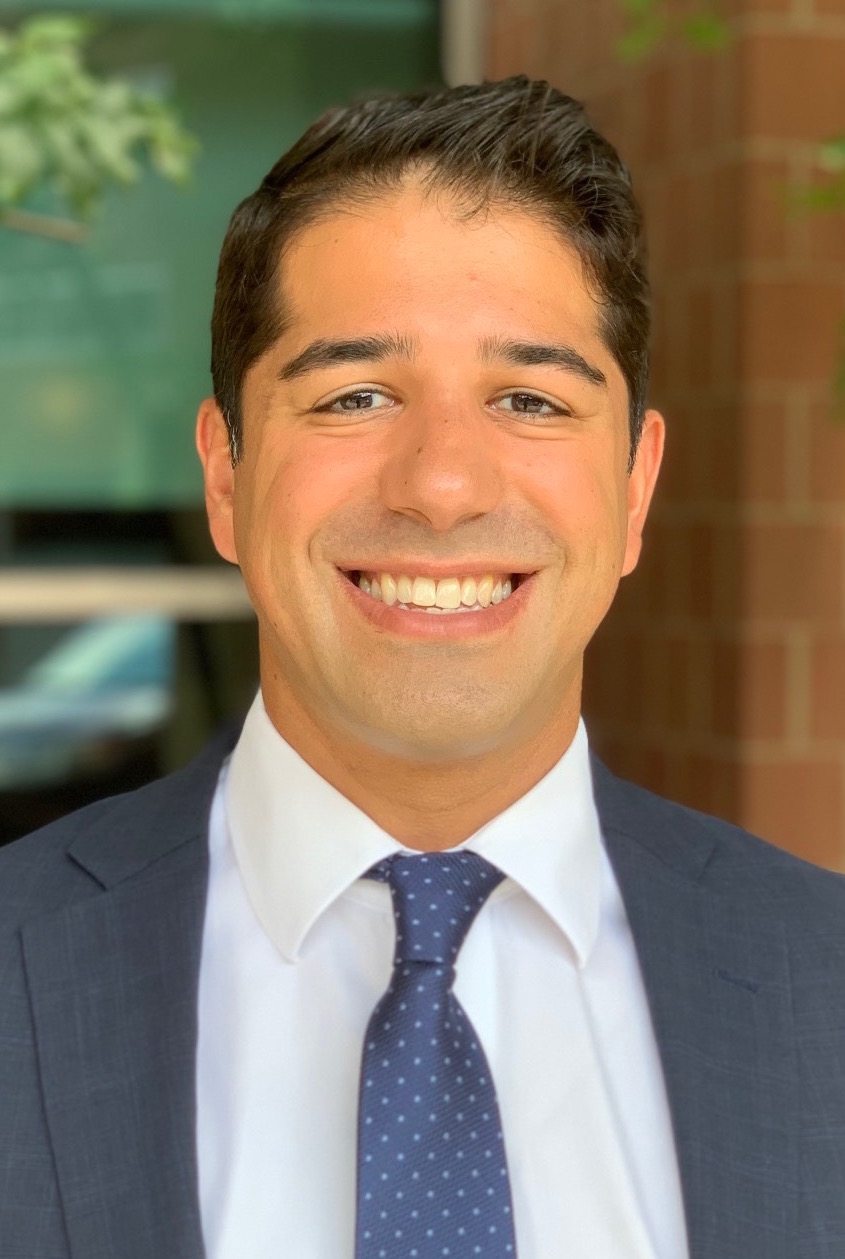 Saum Ghodoussipour, MD
New Brunswick, N.J., January 28, 2021 – Rutgers Cancer Institute of New Jersey, the state's only National Cancer Institute-designated Comprehensive Cancer Center, has treated its first upper tract urothelial cancer patient with a recently approved therapy option known as mitomycin gel, which is the first non-surgical treatment for this type of disease. 
Saum Ghodoussipour, MD, urologic oncologist and director of the Bladder and Urothelial Cancer Program at Rutgers Cancer Institute and assistant professor of surgery at Rutgers Robert Wood Johnson Medical School, shares more about this new cutting-edge treatment.
What is upper tract urothelial cancer (UTUC)?

UTUC is a subset of urothelial cancer that is found in the renal pelvis (the lining of the kidney) or the ureter (the long, thin tube that connects the kidney to the bladder), part of the genitourinary tract. UTUCs can develop as low or high-grade tumors. Low-grade UTUC tumors are typically noninvasive and less likely to spread. Surgery has remained the mainstay of treatment for this type of cancer, until last year, when the U.S. Food and Drug Administration (FDA) approved mitomycin gel as a therapy option to treat low-grade upper tract urothelial cancer, making it the first non-surgical treatment for this type of disease.
What is mitomycin gel and how does it work?

Mitomycin gel is a reverse thermal hydrogel that has the chemotherapeutic drug, mitomcyin in it. Mitomycin has been a standard in the management of non-muscle invasive urothelial carcinoma of the bladder for some time. It is a liquid chemotherapy that is instilled in the bladder, where it sits for at least one hour to kill cancer cells and prevent recurrence. We haven't been able to use it in the kidney or for upper tract disease in the past, because by nature, urine is excreted from the kidney and drains out with gravity. Therefore, it is hard to get medicine to stay in the kidney. Mitomycin needs to stay in the kidney and be in contact with the tumor or area of concern. Mitomycin gel is a solution with reverse thermal properties, meaning it is a liquid at cold temperatures but turns into a thick gel at warm temperatures. We prepare it on ice so that it is liquid and can be instilled into the kidney through a catheter. Once in the kidney and at body temperature, it turns into a more solid gel that sticks to the kidney, treats the tumor and is slowly excreted out as more urine is produced.
Who is a good candidate for this type of treatment?

According to results from a phase 3 randomized controlled trial recently published in The Lancet Oncology (N. Kleinmann, et. al, June 2020), the ideal candidates for this treatment are patients with low-grade UTUC, either newly diagnosed or recurrent. The first step is making sure that the tumor is low grade and of low volume. If the tumor is larger than 1.5cm, then we treat it with a laser to decrease the tumor volume. We also measure the volume of the kidney so we know how much of the drug to give. Next, patients come once a week for six weeks to receive their treatment and then we perform close surveillance.
Can you describe the benefits/uniqueness of treatment with mitomycin gel?

This is the first non-surgical option for patients with newly diagnosed low-grade UTUC. We used to try our best to manage these patients endoscopically, but recurrence rates were high with such treatment and surgical removal of the kidney and ureter was the next step. This is the only renal sparing option for patients with recurrent low-grade UTUC. This is a very unique and good option for patients who would otherwise have to remove their kidney with surgery.
What is the benefit about receiving this type of care at a National Cancer Institute-designated Comprehensive Cancer Center like Rutgers Cancer Institute, which collaborates with experts across the state in collaboration with RWJBarnabas Health?

It's important to understand the indications for this drug, so visiting a center with expertise in UTUC is essential. The Urologic Oncology Program at Rutgers Cancer Institute provides highly specialized care for patients with tumors of the genitourinary tract, including UTUC. While mitomycin gel gives patients a good non-surgical option, it's not necessarily for every patient and if there is recurrence after the treatment, the management of UTUC can be complex, requiring multidisciplinary care from urologists, medical oncologists, pathologists and radiologists. We believe in the importance of such collaboration at Rutgers Cancer Institute and RWJBarnabas Health, and we approach patient care with a team-based approach.

###
For journalists – contact:
Krista Didzbalis 
Media Relations Assistant 
908-812-6114
krista.didzbalis@rutgers.edu
For patient appointments/inquiries – contact:
844-CANCERNJ (844-226-2376)