The Blood and Marrow Transplant Program in collaboration with Robert Wood Johnson University Hospital, an RWJBarnabas Health facility, has been performing autologous and allogeneic stem cell transplants since 1995 and is the only such program in New Jersey that is part of an NCI-designated Comprehensive Cancer Center. Transplants are performed for patients with a variety of illnesses, including acute and chronic leukemias, myelodysplasia, various types of lymphoma, Hodgkin's disease, multiple myeloma, amyloidosis and related diseases. Our skilled team of hematologist/oncologists, advanced practice nurses, bone marrow transplant coordinators, oncology nurse navigators, and social workers come together to make sure their patients have the best care, tailored to individual needs.
Blood and marrow transplants and follow-up care are coordinated with the patient and referring physician, and when appropriate the follow-up care take place locally.  Patients can be seen at Rutgers Cancer Institute in New Brunswick or at Saint Barnabas Medical Center, an RWJBarnbas Health facility, in Livingston as part of the Blood and Marrow Transplant Consult Clinic.
The Blood and Marrow Transplant Program has a strong working relationship with the National Marrow Donor Program and is accredited by the National Marrow Donor Program and the Foundation for the Accreditation of Cellular Therapy (FACT). The program is rated as an "Excellent Program" by the American College of Surgeons.
Clinicians in the Blood and Marrow Transplant Program focus on novel ways to prevent graft-versus-host disease; improve umbilical cord blood transplants; and develop cellular therapies with less toxicity than standard transplants. And our Oncology Nurse Navigators and transplant coordinators help guide patients through their cancer journey by coordinating care, answering questions, and serving as an important member of their care team.
Roger Strair, MD, PhD
,
Chief, Blood Disorders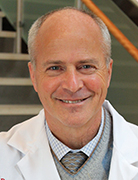 Dennis Cooper, MD
, Chief, Blood and Marrow Transplantation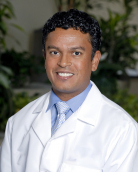 Kevin David, MD
, Director, Lymphoma Program

Hematologist/Oncologists

Radiation Oncologist

Nurses
Kara Saggiomo, ANP-BC, AOCNP, Advanced Practice Nurse
Anne Tyno, ANP-BC, AOCNP, Advanced Practice Nurse
Jacqueline Manago, BSN, RN, BMTCN, Nurse Clinician, Bone Marrow Transplant Coordinator
Mary Kate McGrath, ANP-BC, BMTCN, OCN, Bone Marrow Transplant Coordinator
Jennifer Edmonds, RN, BSN, OCN, Oncology Nurse Navigator
Madelline Cruz, BSN, RN, Oncology Nurse Navigator, Inpatient Oncology

Support Services
Deborah Leif, MSW, LCSW, Social Worker
Rosemarie Slirzewski, MSW, LCSW, Social Worker

Useful Links